Eat&Drink
Food Stories
We Once Had in the Past
Nostalgic Gyeongyangsik
Koreans were able to go to gyeongyangsik (literally "simple Western foods") restaurants' only on special occasions like family celebrations or romantic dates for young couples until a couple of decades ago. Many people paid a visit to those restaurants on their father's pay day and experienced using 'fork and knife' for the very first time in their lives. Let us find some gyeongyangsik restaurants that remain in Incheon serving as a bridge between the past and the present in Korea and taste what is more than just a meal!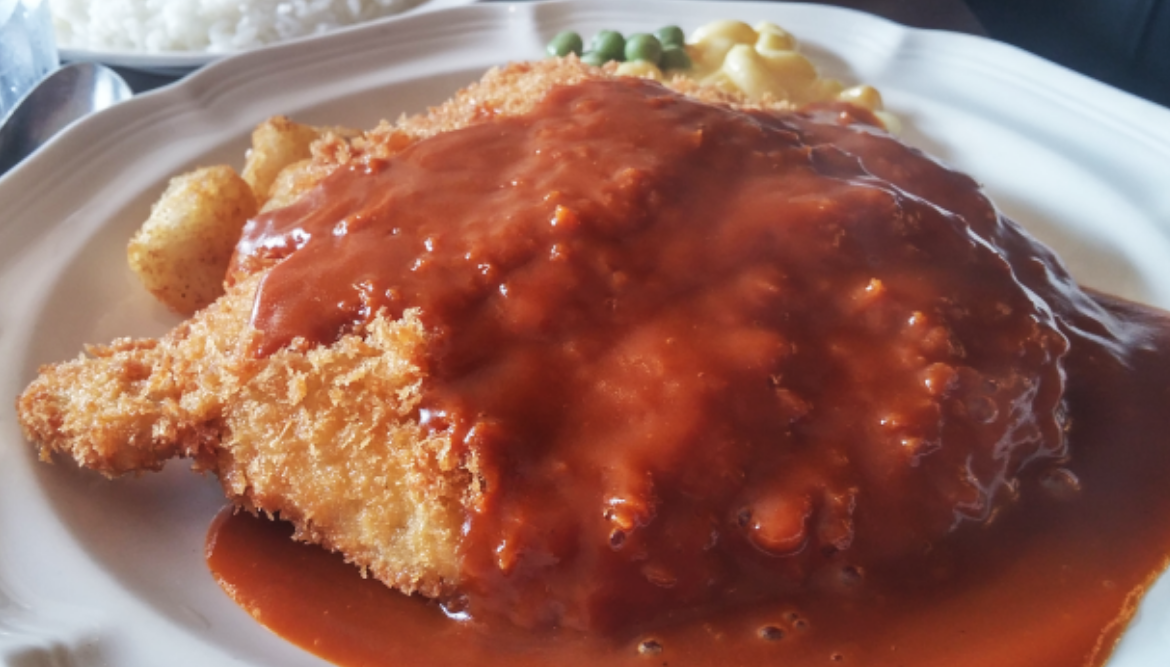 England King Pork Cutlet Restaurant
Five minutes on foot from Dongincheon Station is 'England King Pork Cutlet' which has become so popular recently - particularly after it was covered heavily by various TV programs including 'Baek Jong-won's Three Great Emperors (a cooking-variety show)' - that people have to wait for hours to taste 'pork cutlet' of the house.
The restaurant has also gained fame as one of the filming locations of the country' popular television series 'Reply 1988.' It opened its doors in 1981. It is now one of the city's most famous eateries. The restaurant evokes patrons' nostalgia of the 1980s with its antique furniture and furnishings.
England King Pork Cutlet no longer serves 'beef cutlet.' It however cooks its pork cutlet the same way that it has been for more than 35 years.
The restaurant only serves two dishes, king pork cutlet and cheese pork cutlet.
Either of the dishes comes with soup, bread (or rice) and salad. The cutlet of the restaurant is a bit thinner than its Japanese equivalent donkatsu.
The meat does not taste greasy. The sweet and tangy flavor of its sauce stimulates patrons' palates. The main plate comes with macaroni, slices of cucumbers and boiled carrots, which evoke one's memory of the past when they or their family could rarely afford such dish.
The restaurant serves patrons desserts including coffee, ice cream and soda drinks from a dessert stand as much as they want.
Location : 7, Uhyeon-ro 90beon-gil, Jung-gu, Incheon
Hours of Operation : 11:30-22:00 (or until ingredients are exhausted), closed on Mondays and holidays
Prices : Extra-large pork cutlet KRW9,000, cheese pork cutlet KRW10,000
Inquiry : 032-772-7266
You can order just once in England Pork Cutlet. No one is allowed to order extra because the place is so crowded that sometimes it is closed early because of a shortage of ingredients. Order sufficiently for you or your group the first time.
Seaside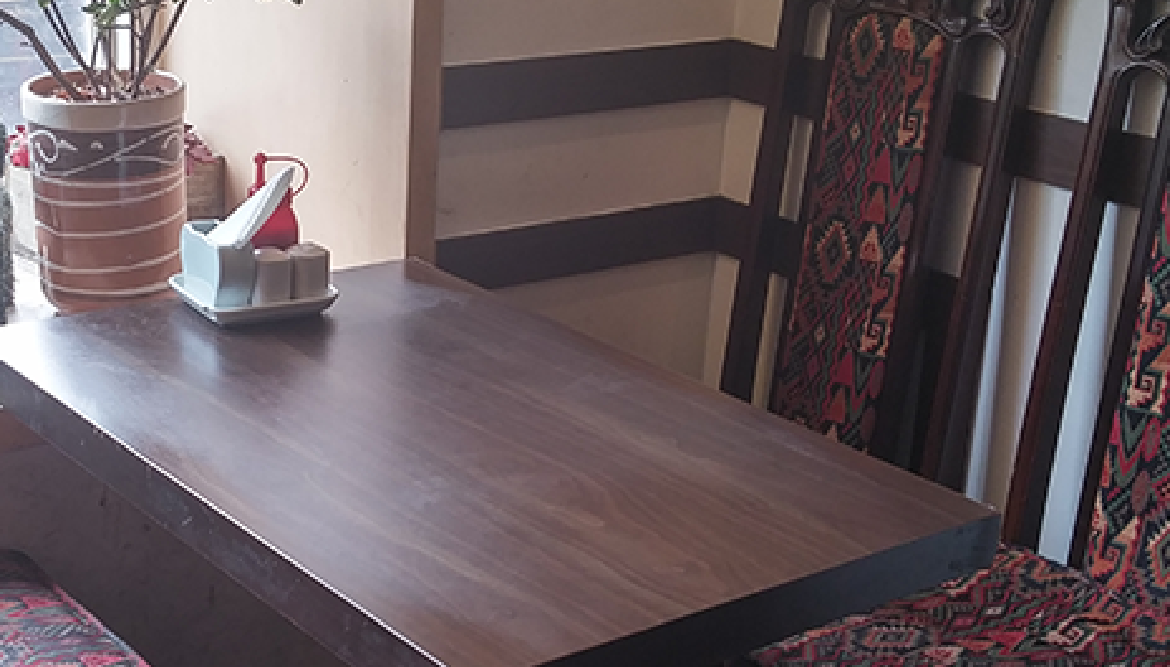 Entering the house, you hear the Korean pop songs of the 1990s. The second floor has a wall of LP records of the past pop songs. Seaside Restaurant is still decorated in the style of a gyeongyangsik (literally 'simple Western foods') diner which was frequented by couples on a date.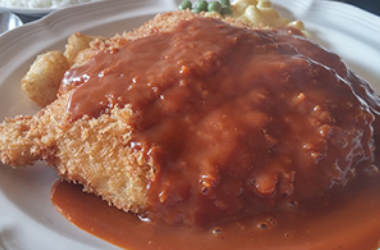 The restaurant serves pork cutlet, Seaside set menu, Hamburg steak, beef cutlet, and kimchi fried rice (except on weekends and national holidays)
Pork cutlet of this restaurant comes with smoked ham and fried potatoes, which may come as a surprise to some patrons, but it is a tradition of times past when restaurants had to serve plentiful food to less well-off college students, in particular.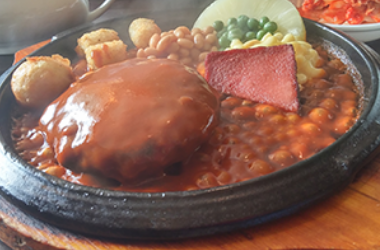 As the side dishes of pork cutlet of this restaurant, you are served peanut soup, a salad, boiled rice which is pressed a bit to match the shape of a plate, bread and strawberry jam. It is a hearty meal for anybody. As a dessert, you can choose from green tea, coke, Korean style cider, or coffee.
Location : 25-2, Sinpo-ro, Jung-gu, Incheon
Hours of Operation : 11:00-22:00 (closed on Tuesdays)
Price : Pork cutlet KRW10,000, Hamburg steak KRW12,000, Seaside set menu KRW12,000, beef cutlet KRW11,000, Kimchi fried rice KRW6,000
Inquiry : 032-761-3538
Be cautious of greasy dishes! You may be full all day long!