Eat&Drink
Food Stories
Street Filled with Delicious Foods
Special Food Streets
Incheon has a reputation of creating many dishes with fresh food ingredients from sea and land.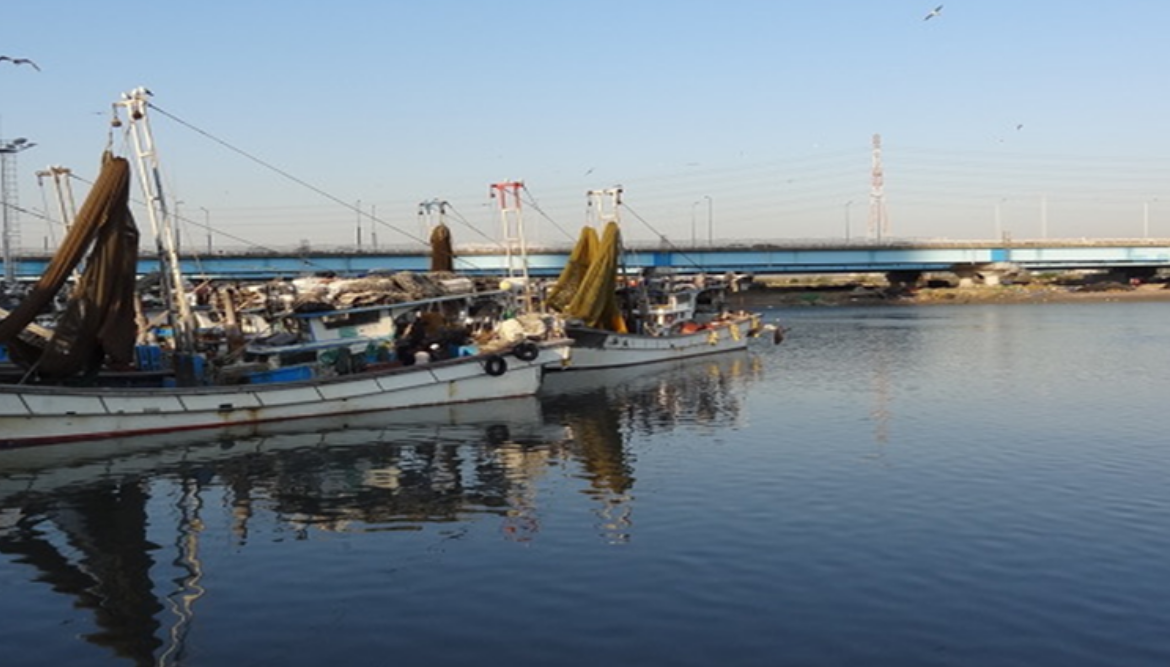 There are some streets characterized by local foods preserved and developed.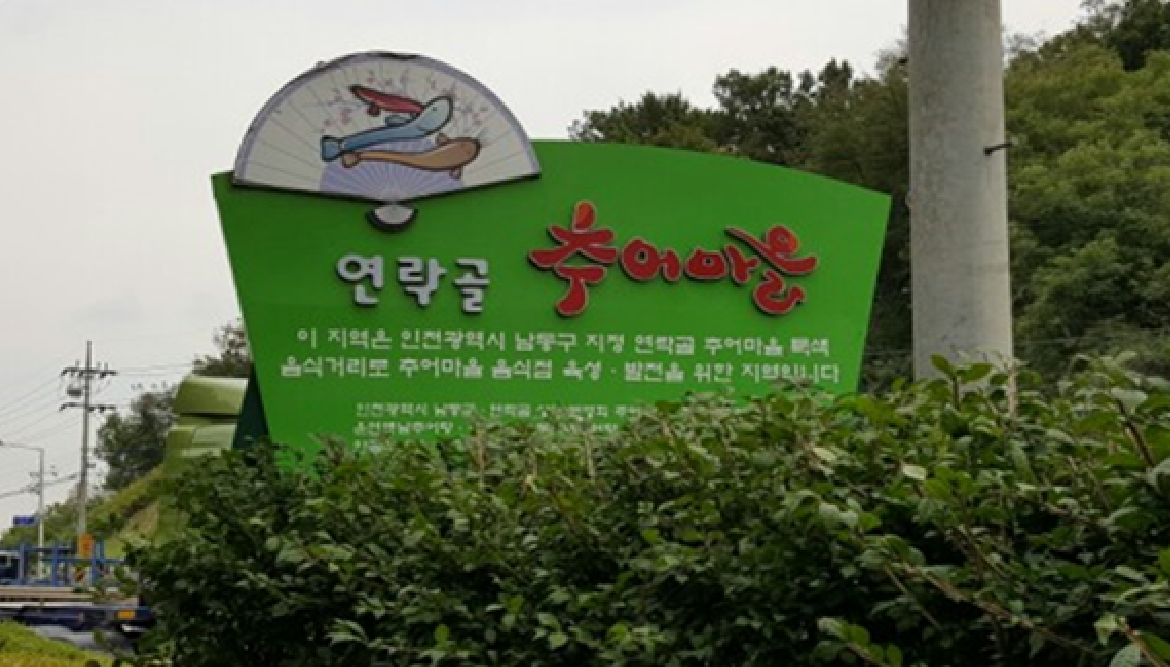 They are Jjajangmyeon Street in China Town, Matgoeul-gil in Seo-gu, Gyeyangmat-gil in Gyeyang-gu, Crab Street in Songdo, Munye-gil Food Culture 1 beonji in Nam-gu, etc.
Among them, let's visit and taste Yeollakgol Chueo Maeul, Multeombeongi Street, Large-eyed herring Street, Web-foot Octopus Street in Manseok-dong.
Yeollakgol Chueo Maeul (Loach Village)
A natural community, Yeollakgol Chueo Maeul is a special food street filled with warm affection. The village located in Unyeon-dong, Incheon is shaped by more than 12 crushed loach soup restaurants. For a long time, loaches were abundant in rice paddies in the region, and villagers liked to have them in the form of a soup. As the taste of the soup was known to outside, the current Chueo Maeul has been formed.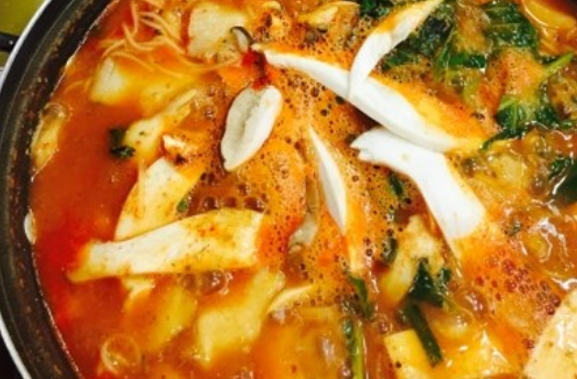 Chueotang (Crushed loach soup) is said to be very effective to prevent skin aging. The soup, one of the health foods in Korea, is rich in protein and calcium. While soy-bean broth is being used in other areas, gochujang (red pepper paste) is adopted in the village. Putting sujebi (small pieces of dough) in the spicy soup is the delicacy of Incheon.
Multeombeongi is the nick name of monkfish. In the past, fishermen threw away monkfish in their nets, because they are ugly and no meat for their bulks. When tossed away, they made the splash, in pure Korean "teombeong." "Mul" means water in Korean, and "i" at the end is kind of postposition for an impersonal subject. That is how the Multeombeongi began. In 1960s, multeombeongi became a cheap side dish for workers around Dong-Incheon Station. A shop named "Seongjin Multeombeong" made a hangover soup with multeombeongi, which led to multeombeongi dishes what they are today.
In 1980s, as the multeombeongi dishes gained fame, restaurants began to gather in Yonghyeon-dong. Now it has established itself as a local specialty of Incheon.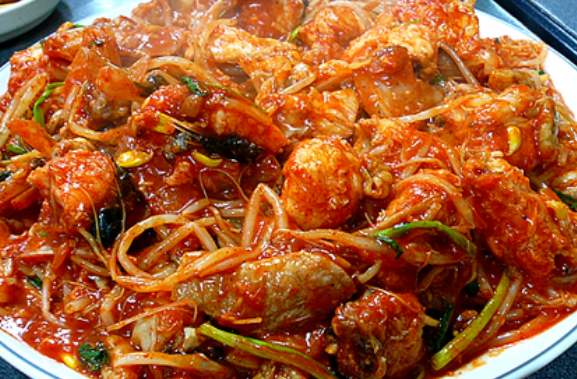 Fresh monkfish supported form Incheon port has tender and simple taste. Its amazing taste is good enough to fascinate foodies. Spicy monkfish soup is advisable for those who want spicy taste, and clear soup for simple soup taste.
Baendaengi Hoe muchim (Spicy raw large-eyed herrings and vegetables) Street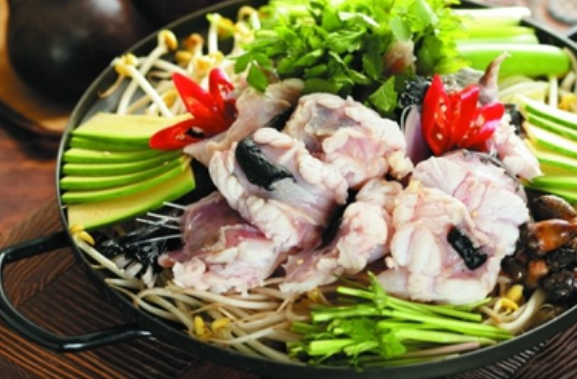 Due to its feisty temper, fishermen began to refer to narrow-minded or hot-tempered people as "baendaengi." Though the palm-sized fish have rough appearance – paled eyes and miserable figure, they taste delicious. As Baendaengi Hoe muchim and grilled Baendaengi have gained popularity, restaurants around Yeonan Pier began to attract people.
Fleshy meat and chewy texture are good for eating them in raw or muchim. Grilled one is also very popular.
Breeding season, from April to mid-July, is the time when the fish taste most. During the period, Baendaengi become bulky and fatty. Visitors can have soft and amazing tasty meat. Baendaengi Hoe muchim, a dish mixed Baendaengi with vegetables and spicy sauce, is another delicacy of the street. Grilled Baendaengi is as wonderful as autumn Gizzard shad which bring runaway daughters-in-law home.
Web-foot Octopus Street in Manseok-dong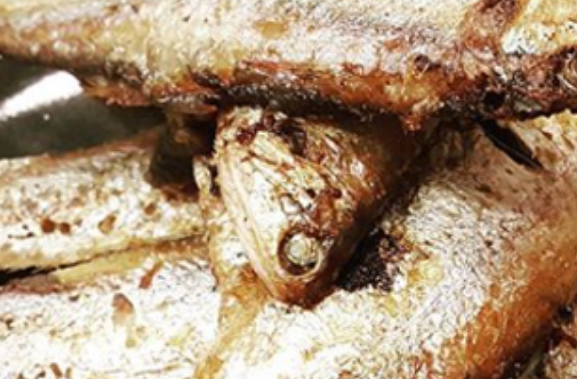 Web-foot Octopus Street has been created by Manseok and Bukseong Pier nearby. When an overpass replaced a crosswalk connected Jung-gu and Dong-gu, Web-foot Octopus restaurants began to appear.
Every Mach and April when the water temperature goes up, they flock to the west coast to eat shrimps. And they begin to spawn. This is the time when the fish taste most – chewy and sweet texture. Parboiled one with red chili-pepper paste with vinegar or stirred one is most popular.