Eat&Drink
Food Stories
Songdo Convensia
Famous Places to Eat around
Songdo is home to a variety of international businesses. Songdo Convensia is visited by a number of people from both home and abroad.
What are the dishes popular among both the residents and the tourists of Songdo International Business District, a new smart city built from scratch along Incheon's waterfront?

The Korean Taste Loved the Entire World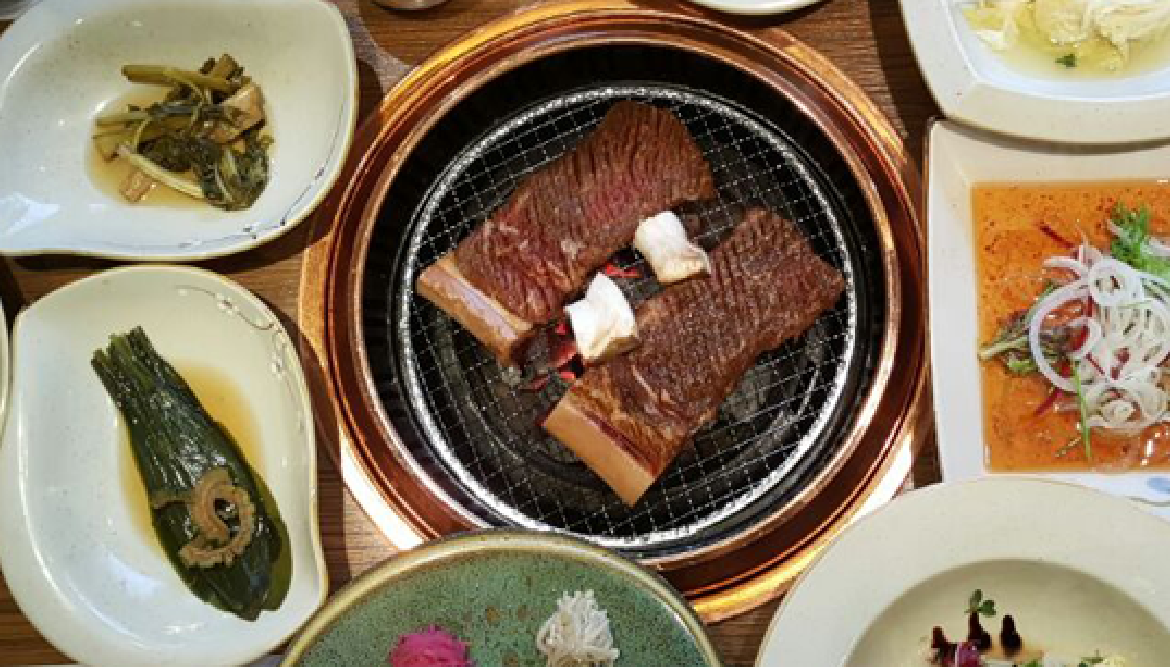 What are the Korean dishes always favored by both Koreans and foreigners?
They are bulgogi and yangnyeom galbi (grilled marinated ribs). Walk along Central Park in Songdo for about 10 minutes and you will see the signboard of 'Baekjewon.' The main dish of the restaurant is bulgogi which has captivated the palate of both Koreans and overseas tourists.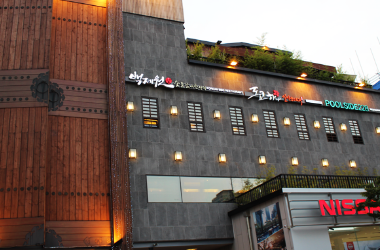 Upon stepping into the gate of Baekjewon, patrons feel the commitment of the place to attesting to the prestige of traditional Korean taste.
The interior of the restaurant is upscale, spacious and clean.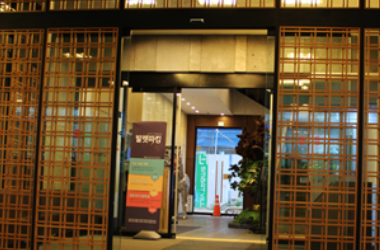 It serves diverse traditional Korean dishes in the most impressive manner. Its popular servings include bulgogi, yangnyeom galbi, hanugui (grilled beef), galbijjim (stewed ribs), galbi (ribs), and kkotssal bulchobap (rib eye sushi). The restaurant's various side dishes are tasty. The meat is of the highest quality. The sauce goes perfectly well with the meat. A bowl of rice is highly recommended with the meat dishes of the place. Patrons usually devour all the dishes. The place is broadly recognized as one of the best places to taste bulgogi and galbi in Korea.
Fiery Taste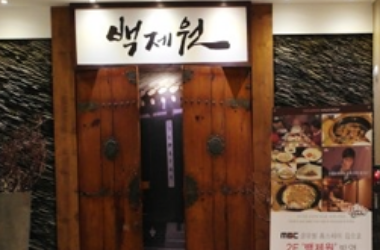 If you are done with sweet bulgogi for the time being, let us set out to experience the fiery taste of Korea. It is no longer a secret that Koreans love hot, fiery taste. In fact, more and more foreigners begin to fall in love with the hot taste of Korean dishes. Let us try a restaurant that enables both Koreans and foreigners to enjoy the hot taste of Korea in a friendly atmosphere: Songjjuzip in Songdo specializes in the dishes of jukkumi (ocellated octopus).
Entering the place, you can see that the interior is rather clean and modern, which may make you wonder, "Will I really be treated to the hot, fiery taste of Korea here?" Don't worry. Soon you are served with ocellated octopus marinated in pepper paste and topped with fresh vegetables, which will be cooked at your table. The scene stimulates the palate of Koreans. If you are not sure whether you can withstand the fiery taste, add cheese as much as want, which will reduce the spicy taste while making the dish even more delicious.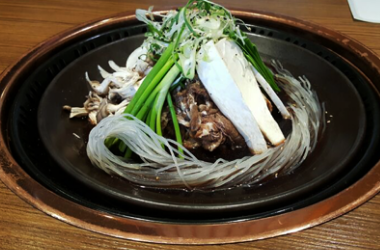 Songjjuzip offers a very special side dish - marinated Korean beef sirloin. Try eating thick juicy sirloin with well-cooked ocellated octopus and you will find that the two go perfectly well with each other, a taste unique to the place which you will miss for a long time. The last course is a bowl of rice fried in the pan where the main ocellated octopus dish was cooked. The fried rice is incredibly tasty. It feels as though it has completed the ocellated octopus-beef dinner that is just 2% away from being perfect.
Sweet Taste
Now that you have eaten, what about visiting 'Blanc Meringue' for dessert? Blanc Meringue is a French phrase meaning white meringue (a type of dessert made from whipped egg whites). Blanc Meringue serves diverse sweet desserts hand-made by a patissier (a maker of pastries and cakes) who trained at Le Cordon Bleu and Nakamura Academy. With the pretty exterior and the cozy clean interior, the place is loved popular among females having a sweet tooth. Take a bite and feel the ultimate classy sweetness of desserts customized for sophisticated palates. For health-conscious patrons, the house only sells healthy desserts made of 100% milk butter and fresh cream without any preservatives, food colors or additives. The house desserts are gaining in popularity with a range of patrons.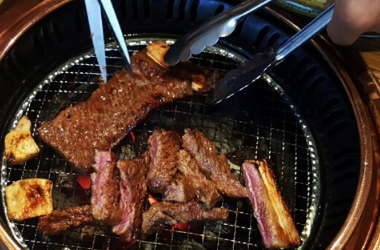 Among the best sellers are cheesecake and castella rolls. The place also serves diverse desserts such as tarte, cake and macarons and various drinks including coffee, tea, lemonade and you name it.
One great thing about New Songdo City is that patrons can enjoy a leisurely stroll in Central Park to help with digestion in a beautiful environment after having a pleasurable time in restaurants and cafes.
Come to Songdo Convensia boasting modern architectural beauty to enjoy a variety of events and savor world-class gourmets in its nearby places.