Explore
The 12 months of Incheon
January: An Exciting Winter Trip
Smelt Fishing in Ganghwado Island
As winter deepens, an exciting winter festival begins in Ganghwado Island. Let me introduce the fascinating festival that may please your fingers and tongues.
<Source: Ganghwa Smelt Festival Website>
Fishing? Is it for everybody?
You bet! Don't worry even if you know nothing about 'fishing' at all.
'Ganghwado Island Smelt Fishing' is just for anybody, adults or children.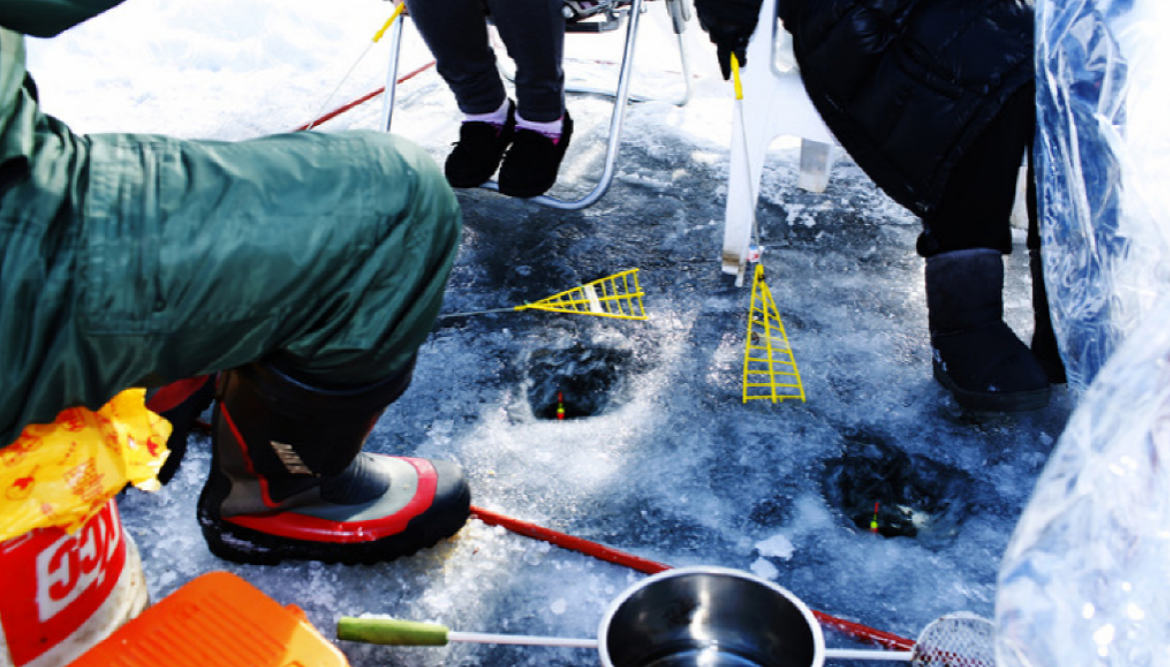 <Photo Source: Sinseon Fishing Holes Website>
There are a number of holes in a frozen reservoir. You just cast your fishing line through a hole into the reservoir and move it up and down until you catch a pond smelt. It is so easy.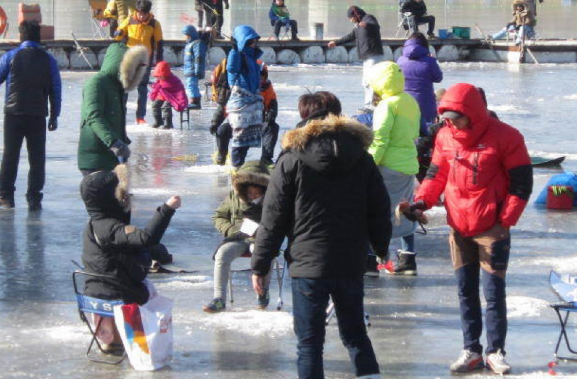 "Everyone around me has caught a bucket full of fish. How come I don't catch any?"
Why don't you move to a less crowded location? If there is snow piled up on the frozen surface, remove it before you start fishing.
For your information, you can easily catch smelts between 8 and 10 in the morning, and 3 and 5 in the afternoon.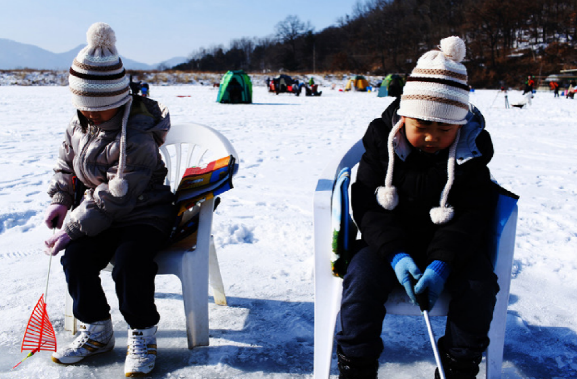 Smelt fishing is not only pleasure fishing. Anglers can also enjoy fried smelts right at the site.
Why don't you and your family challenge for smelt fishing this winter?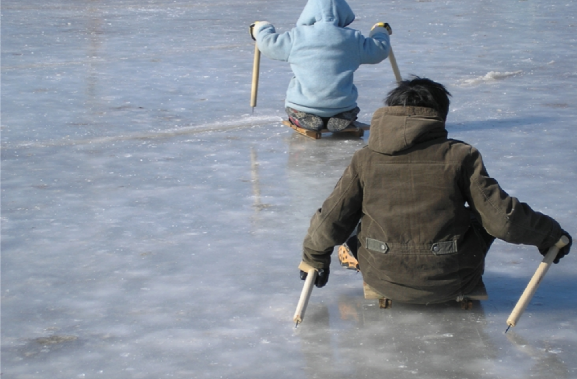 During winter in Ganghwado Island, you can see several outdoor sled slopes or rinks made by farmers who fill their rice paddies with water after harvests in autumn. You can use old-fashioned yet nostalgic Korean wood sleds instead of modern ones. You have to use pointed wooden sticks to propel yourself on a sled which excites the children and brings back old memories for adults.
What about having a race with your family members for tons of fun?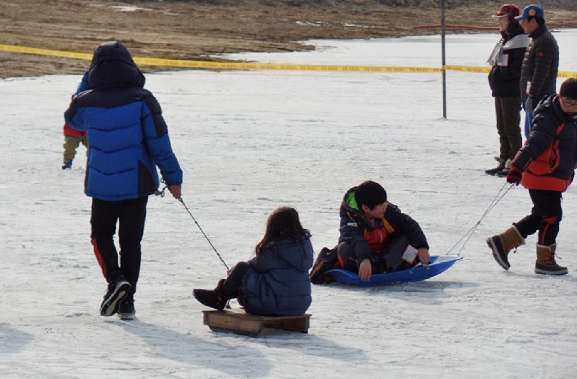 Smelt fishing and ice-sledding are exciting winter activities for everyone as long as he/she takes basic safety precautions on icy surfaces.
Don't wrap yourself in a blanket and stick around at home because it is cold outside. Why don't you come out with your family? Take part in a winter festival held in Ganghwado Island and make a pleasant memory for your beloved family members.