Explore
The 12 months of Incheon
December: Commanding excellent view of the sun might be a reward for your hard work;
Best places for the sunset in Incheon
It is December when we are busy sending the old year and preparing for the new one.
Everyone looks back on the previous year, contemplates their life, and cherish a new year's wish.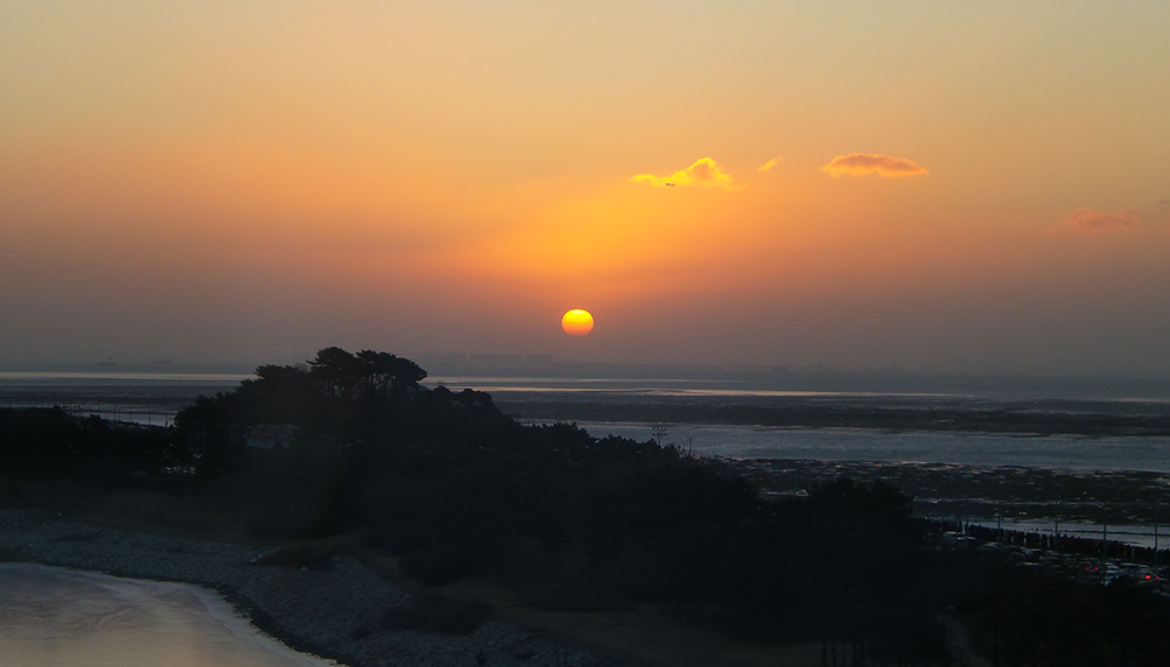 There are some perfect places for the old saying of "seeing the old year out and the new in." Bravo, your life!
Jeongseojin Ara Waterway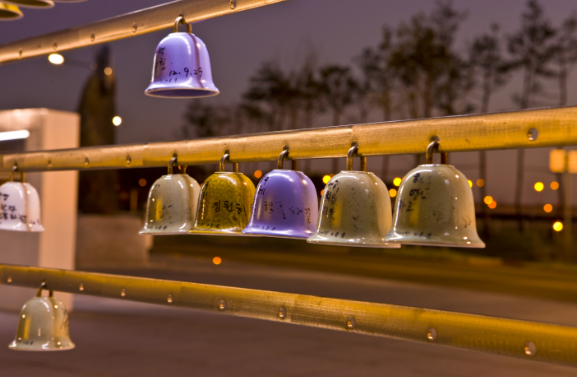 It is a new icon for sunset location in the West Sea.
The beauty of sunset is tuned by some facilities - an observatory, walkway along the waterway, café on top of the viewpoint, sunset wall, and colorful windmills. Why don't you pick the location for seeing the old year out? There is rumor that your crush on someone will be rewarded there. Jeongseojin Sunset Festival is held every December 31. Visitors can enjoy fireworks, concerts, and fortune-telling events as well as the sunset.
Songdo G-Tower Observatory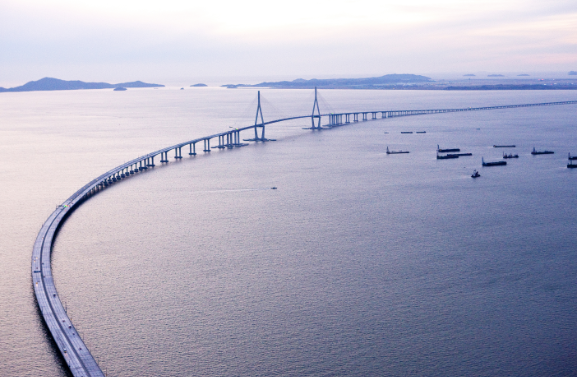 Here is the perfect place for people who don't want to do legwork. Located at 33rd floor, it overlooks the whole city – Central park and Northeast Asia Trade Tower – and Incheon Bridge as well. Front windshield provides the sunset view from every direction. Viewing the sunset in cozy indoor seating is the selling point.
Yongyudo Island Geojampo Port (Maerangdo Island)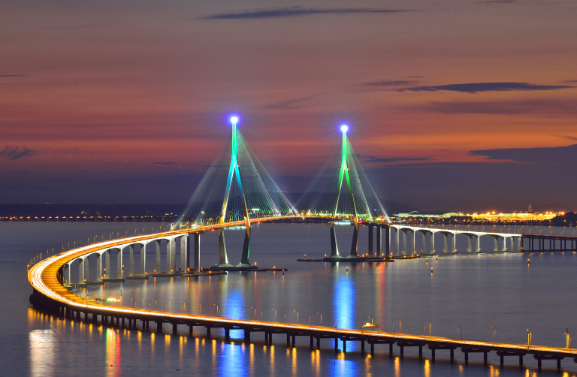 It is also known as "Shark Island," because its shape resembles a shark' fin. Thanks to its geographical feature, visitors can command the sun-set and sun-rise. That makes this island an often-trotted destination. New Year's Day brings large number of people together who want to see the sun rise over "Maerangdo," an uninhabited island, in front of the port.
To beat the traffic, you can use "the Sunrise Train" run by Airport Rail Link.
Janghwari Sunset View-point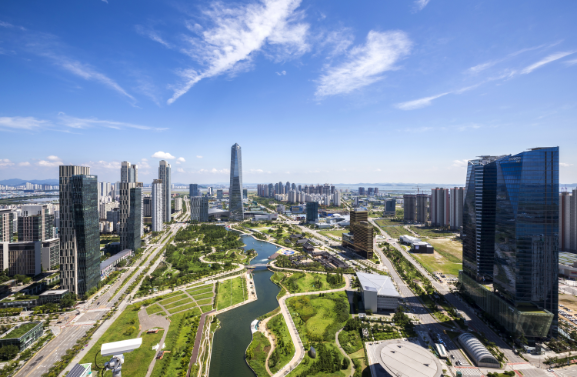 Even though visitors can command the beautiful sunset at any place in Gangwhado Island, "Jangwhari Sunset View-point" can be a hidden treasure.
Established as a theme park at sunset village since 2012, it has gained its popularity.
The sunset over wide mud flat at low tide has engaged many photographers and tourists.
Jangbongdo Island Gamakmeori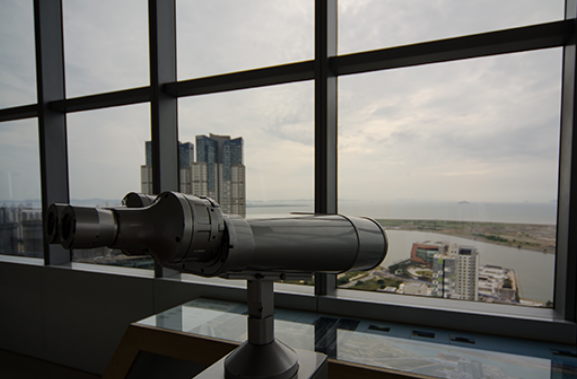 Another perfect location for sunset can be found in Jangbonddo Island, which boasts its white and fine sandy beach and old pine-tree woods. At the end of a mountain trail, you finally face "Gamakmeori view-point." The picturesque wave of the sunset between the northwest of Jangbongdo Island and the west side of Ganghwado Island is more than enough for the laborious hiking. A coastal route gives visitors another pleasant surprise.