Explore
The 12 months of Incheon
February: Eat, Watch and Enjoy!
'Tour of Traditional Incheon Markets' Full of Affection and Freebies
What is it that you can find only in traditional Korean markets, not in mega supermarkets or department stores? A bunch of freebies and extras that merchants give out of kindness. Let us immerse ourselves in the attraction of traditional markets, big and small, in Incheon, where you can expect a lot to watch and enjoy besides your shopping chores.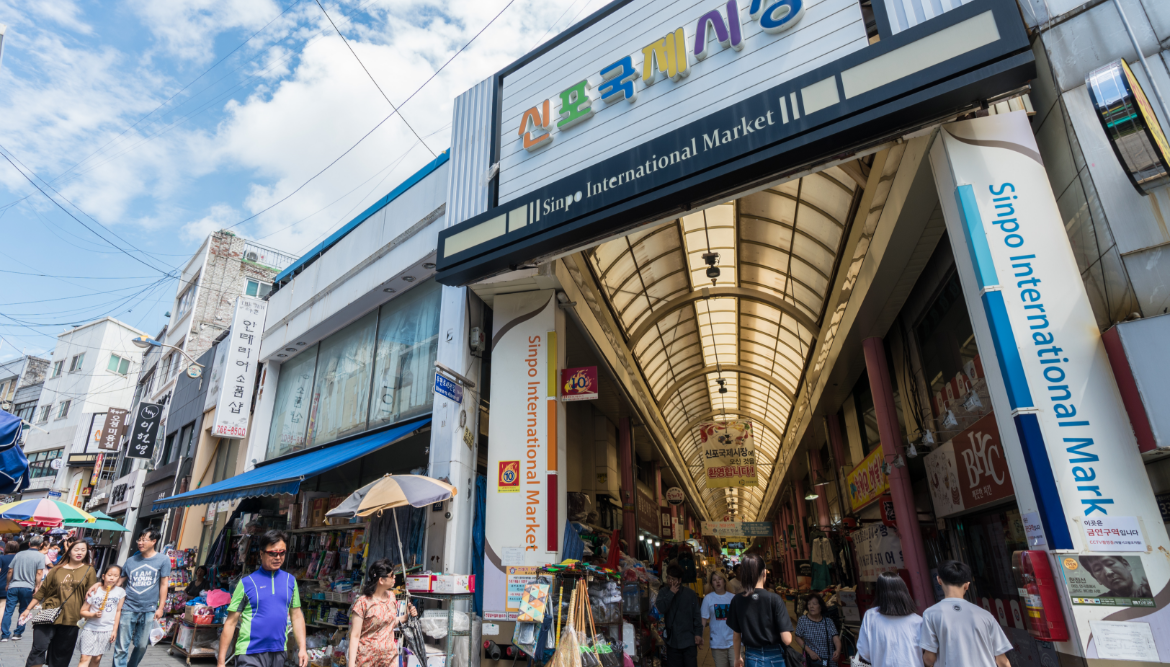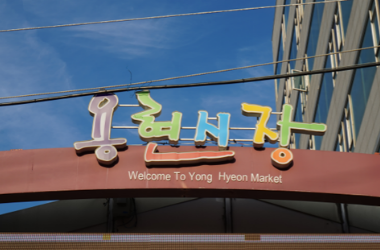 First, let us visit Singi Market in Nam-gu, Incheon, which many foreign tourists visit. You can do anything in the market with Singitongbo (coins available only in Singi Market).
Singi Market houses more than 150 stores ranging from fruit/vegetable shops to flour mills to butcheries. The market does not look different from other traditional markets in Korea, but it uses different 'currency.' Every foreign tourist visiting Singi Market has copper coins called Singitongbo in their hands. The reason is that the market offers every foreign visitor six coins, with each being worth KRW 500, for free. The coin works just like a gift certificate available only in the market.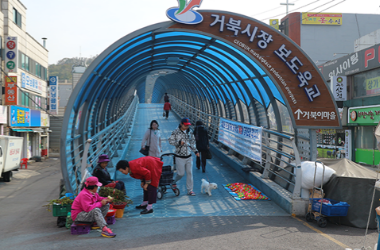 The idea came from Sangpyeongtongbo, the currency of the Joseon Dynasty (1392-1910). At first, the coin was used by preschoolers and elementary school students in the neighborhood for their first-hand experience of traditional markets. It has now become the market's popular item captivating foreign visitors. The merchant association has also launched key rings and mobile phone charms made with Singitongbo.
As an increase in the number of foreign visitors becomes evident, the market runs Traditional Cultural Experience Center so that foreign tourists can experience the traditional Korean culture. Transfer passengers of the Incheon International Airport and cruise passengers of Incheon Port began to visit the market to have first-hand experience of the Korean heritage. The visit to Singi Market was included in one of the official transfer tour courses offered by the Incheon International Airport in the beginning of 2015. It has now become a tourist attraction for many foreign tourists.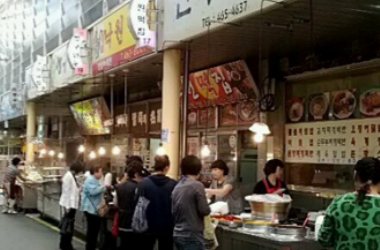 The Traditional Cultural Experience Center welcomes groups of foreign visitors twice a day in the morning and in the afternoon. It provides various hands-on experiences programs including wearing traditional wedding attire for brides and grooms for photo shoots. The center also offers foreign visitors free Singitongbo coins.

Location: 6, Singi-gil 58beon-gil, Nam-gu, Incheon
Tel : 032-865-5424
Sinpo International Market, which opened around 100 years ago along with the opening of Incheon Port, offers 100 kinds of taste. Sinpo International Mar