Explore
Different Feelings, Neighborhoods in Incheon
Different Feelings, Neighborhoods in Incheon
Korea's Modernization Path
Incheon Open Port Trail along
Korea's modernization started in Incheon, the biggest port on the country's west coast. Let's visit Incheon Open Port Trail.
Let's start from Incheon Station, a historic site itself.
The country's first railway was launched here at Incheon Station on September 18, 1899.
The current station building was renovated in 1925.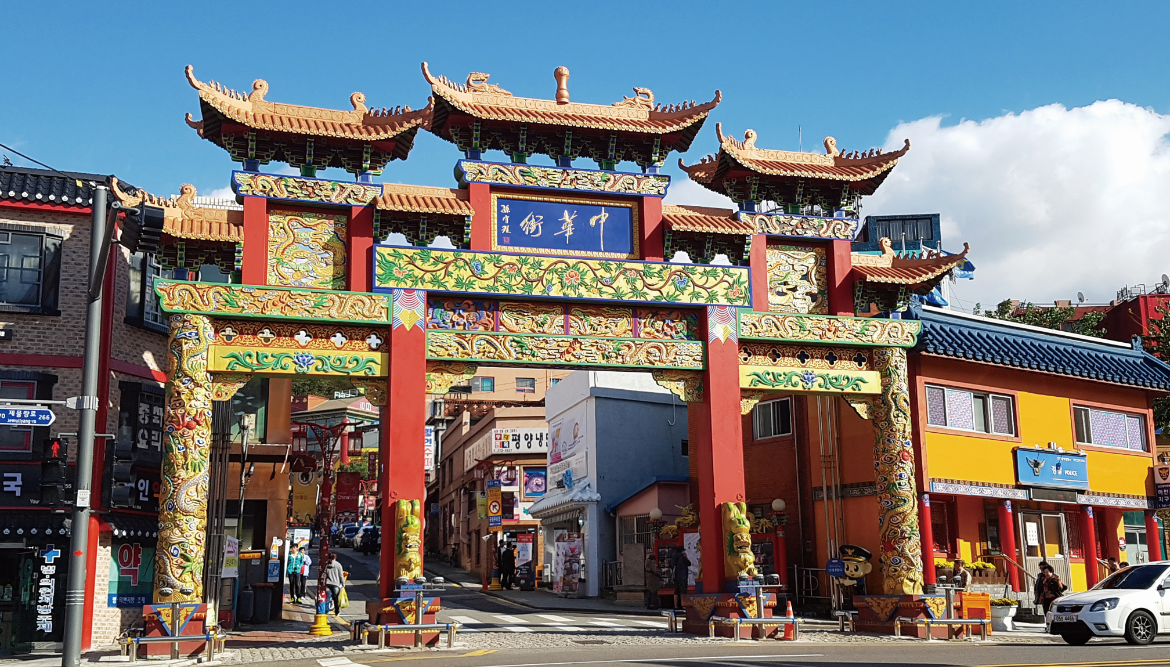 Now Incheon Station is also the end of Subway Line 1. Come out of the station and you will see a lavish signboard for Chinatown across the street.
Visitors to Chinatown usually begin to explore the Incheon Station area by walking through stores lined up along this street.
We will visit a couple of significant facilities before getting on a tour of the Incheon Open Port Trail.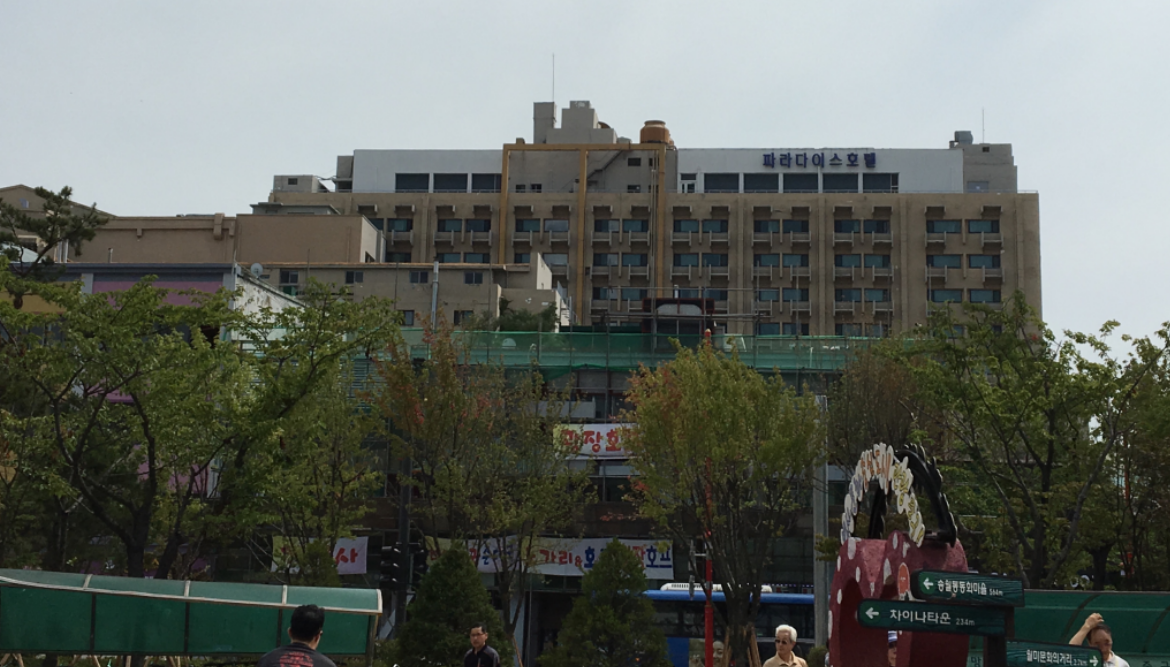 Look to your right when you get out of Incheon Station and you will see the Paradise Hotel which was once home to the British Consulate.
. While walking along the street, I used to try to imagine what the officials of the consulate from the British Empire were thinking while looking down at what was called Incheon Port from their offices up the hill. Korea was just a small country in the Far East Asia then.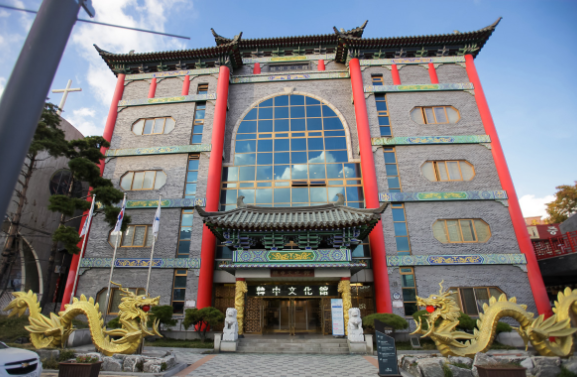 Walk towards the Paradise Hotel from Incheon Station. Just a little farther from the hotel, you can see the Korean-Chinese Cultural Center on your left.
. Compared to the ordinary urban street between Incheon Station and the Paradise Hotel, the area around the center looks distinctively exotic.
The cultural center was built by Jung-gu Office in 2005. It features diverse exhibitions designed for visitors to see the cultural differences of two countries and deepen their understanding of each other's culture.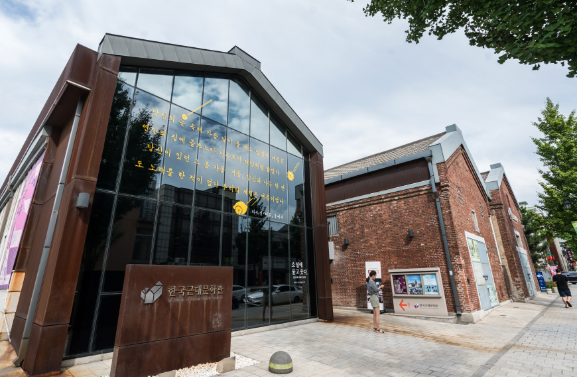 Opposite the center is Incheon Art Platform, a group of red brick buildings that were originally built on reclaimed land as warehouses when cargo traffic at Incheon Port began to increase.
Incheon Art Platform accommodates artists, launches exhibitions and holds flea markets with the purposes of helping artists based in Incheon with their artistic creation, exhibition and educational efforts.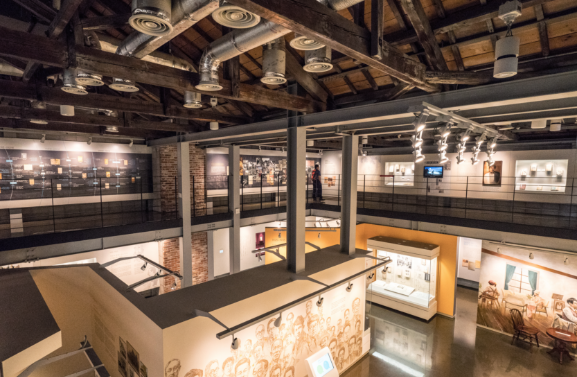 Incheon Art Platform is definitely worth visiting just to look around various warehouse buildings and the former office building of Nippon Yusen Kabushiki Kaisha situated on a land of more than 8,200 square meters.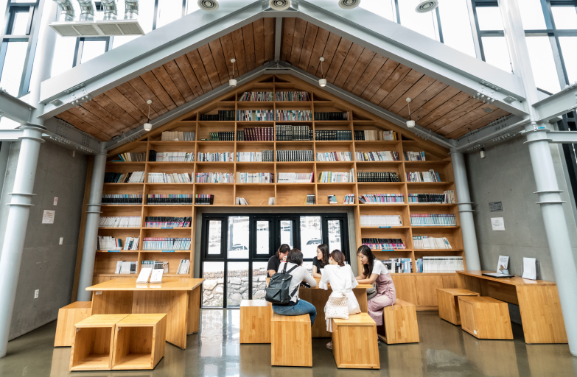 Now let's set out on our journey through Incheon Open Port Trail. The first attraction along the trail is the Chinese-Japanese Settlement Boundary Stairs which serve as the demarcation line between the two countries' noticeably different architectural styles.
Incheon was Korea's third place that accommodated a foreign settlement following Busan and Wonsan. Foreign settlements were