Explore
Different Feelings, Neighborhoods in Incheon
Different Feelings, Neighborhoods in Incheon
Visit Ssarijae and Naedong Alleys,
Learn about Korea's Modernization and Independence Efforts
Alleys played bigger roles before automobiles were introduced to the country. Come visit alleys of Incheon to learn about how people lived at the time when the country's modernization started and what significance Incheon has in terms of protest against the Japanese colonial rule (1910-1945). Let us look into the most notable two alleys - Ssarijae and Naedong Alleys.
Ssarijae Alley, the most prosperous place in Incheon when the country began modernization Ssarijae also known as its Chinese name 'Chukhyeon' is the hilly area between Baedari Railroad Bridge and Gyeongdong Sageori. The name Ssarijae is said to have come from the plant name 'ssari (the Lespedeza)' that grew well on the hill.
Modernization began here. It was Gyeongdong Sageori where the city's first traffic lights were installed in 1961. Incheon Christian Hospital opened its doors on the hill of Ssarijae in the 1950s followed by numerous clinics and pharmacies. It was the most crowded district in Incheon.

Between furniture stores is Gyeonggi Medical Device Store half of which is run as 'Ssarijae Cafe' because its business is not as prosperous as it used to be. The rafter of the cafe reads 'three o'clock in the afternoon on April 5th of Showa 5,' meaning the building was completed in 1930 during the Japanese colonial period. As soon as you enter the cafe, you will feel as if the past and the present coexist at the same time.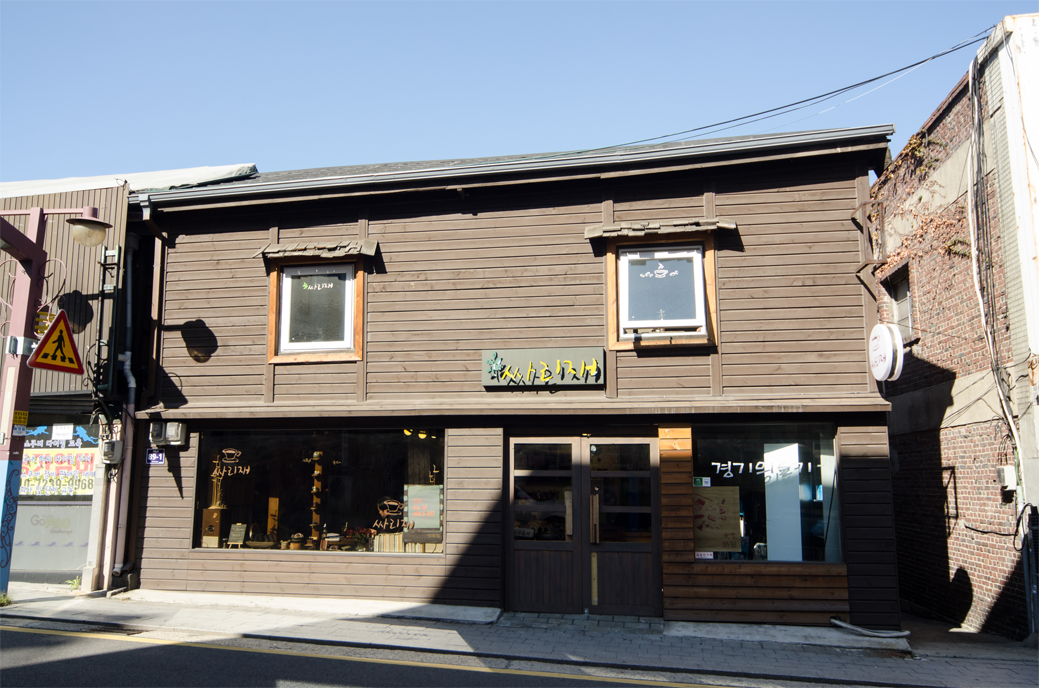 Another place that enables one to feel what Ssarijae Alley was like some time ago is Aegwan Theater.
It served as Cinema Paradise for the citizens of Incheon. The theater was also used for other purposes, too, such as the venue of Mr. Universe contests, job fairs, and promotion of national policies. Leonard Bernstein, the world's prestigious renowned conductor had a piano concert at the theater.

Aegwan Theater once had the country's biggest screen. Shin Seong-il and Um Aing-ran, the most popular stars of the time, came to the theater to do 'stage greetings' for their movies. Traffic in the surrounding areas just halted on such occasions then.
One of the most significant places in Ssarijae Alley is 'Dolce Little Theater.'

'Dolce' is the birthplace of theater in Incheon which produced more than 100 actors including Choi Young-joon, Kim Seong-chan and Jeong Joo-hee. The theater opened its doors in 1978 in a place that had been an ice factory after some considerable construction work. Now the place has changed to Play Campus, self-proclaimed cultural space, keeping the heritage of the location alive.