Explore
Green Incheon
Mountain Embracing the History and Nature of Bupyeong
Trekking of Gyeyangsan Mountain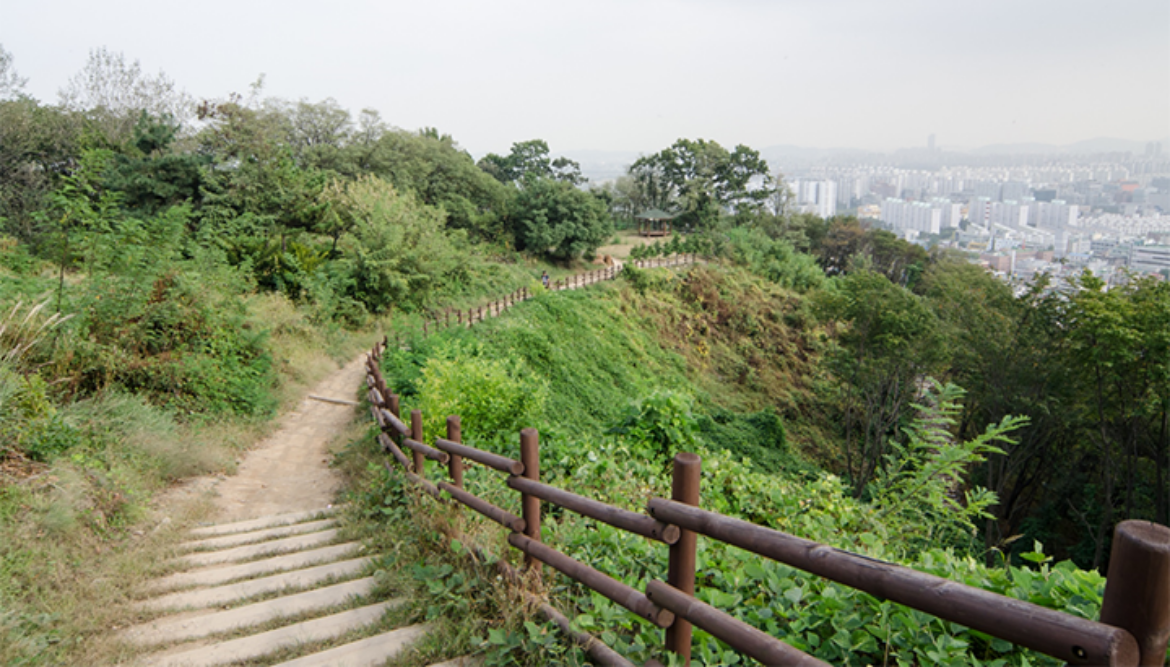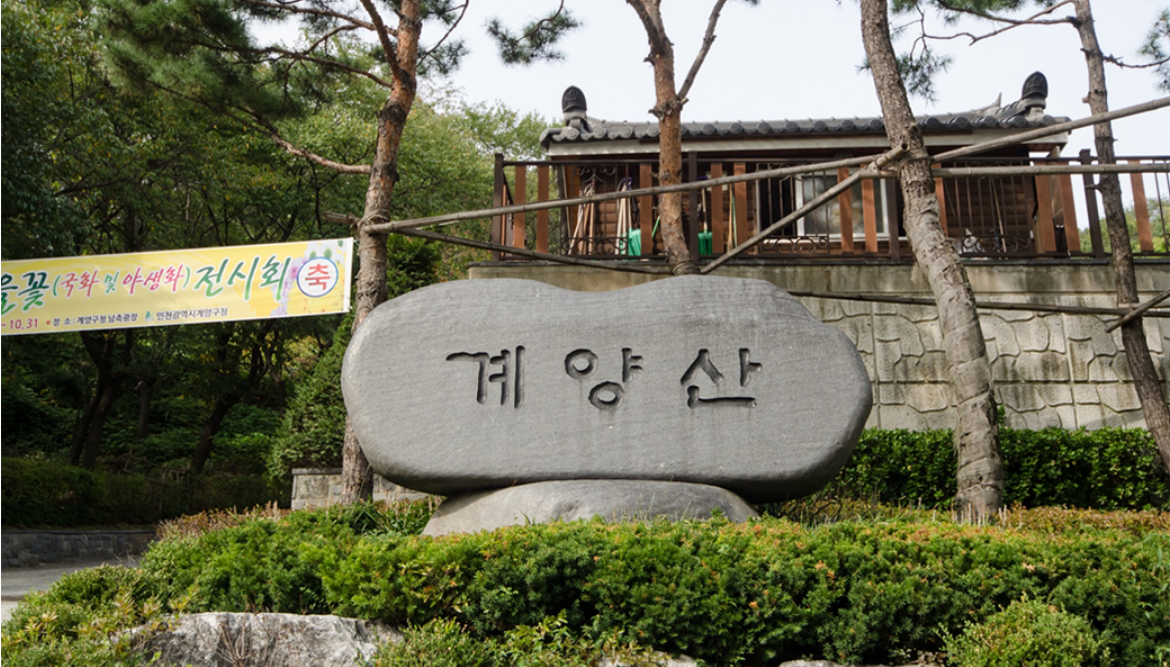 The major mountain of Bupyeong, Gyeyangsan Mountain has a Dullegil trail around the mountain as well as a hiking course to the peak. The mountain has plenty of buxus trees, pine trees, lilies of the valley, and bird cherries. It is widely recognized as the most eco-friendly place in Incheon.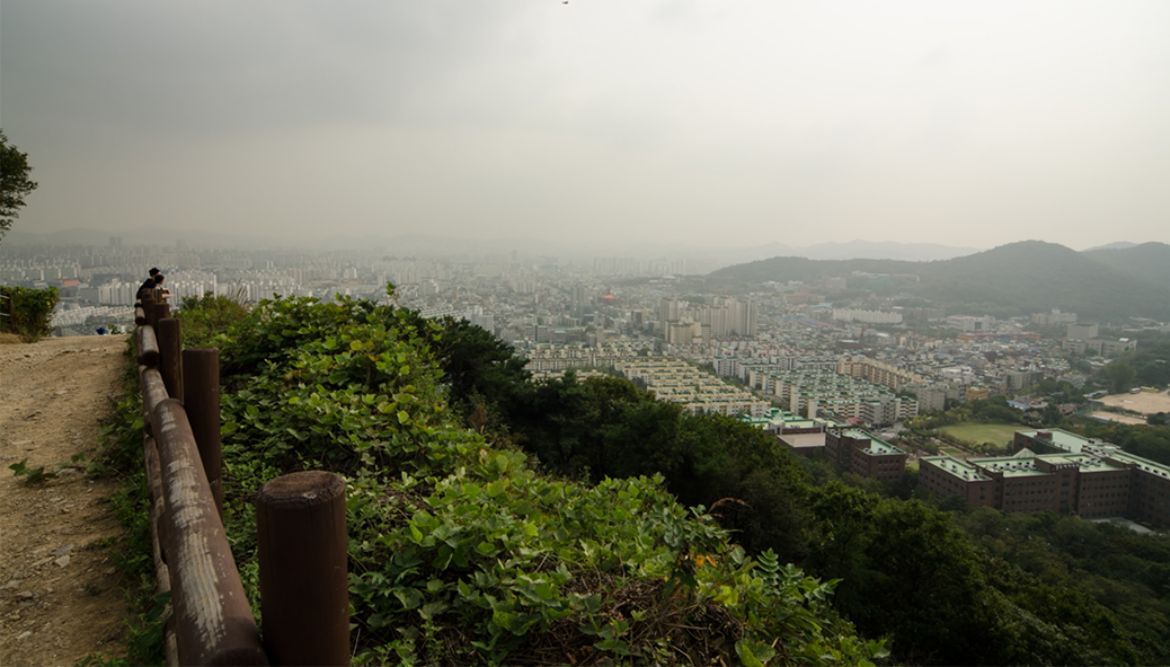 By the way, what does 'Gyeyang' mean? ('san' is a mountain in Korean) There are two theories regarding the origin of the name. The first theory claims that the mountain name has come from the names of its major trees (katsura trees and buxus trees). The second theory says that the word 'gye' in the mountain name Gyeyang is a Chinese word equivalent to the Korean word 'dal' which meant 'a mountain' or 'a high place' in ancient Korean. The mountain is high and it is full of buxus trees, so either of the theories is deemed relevant.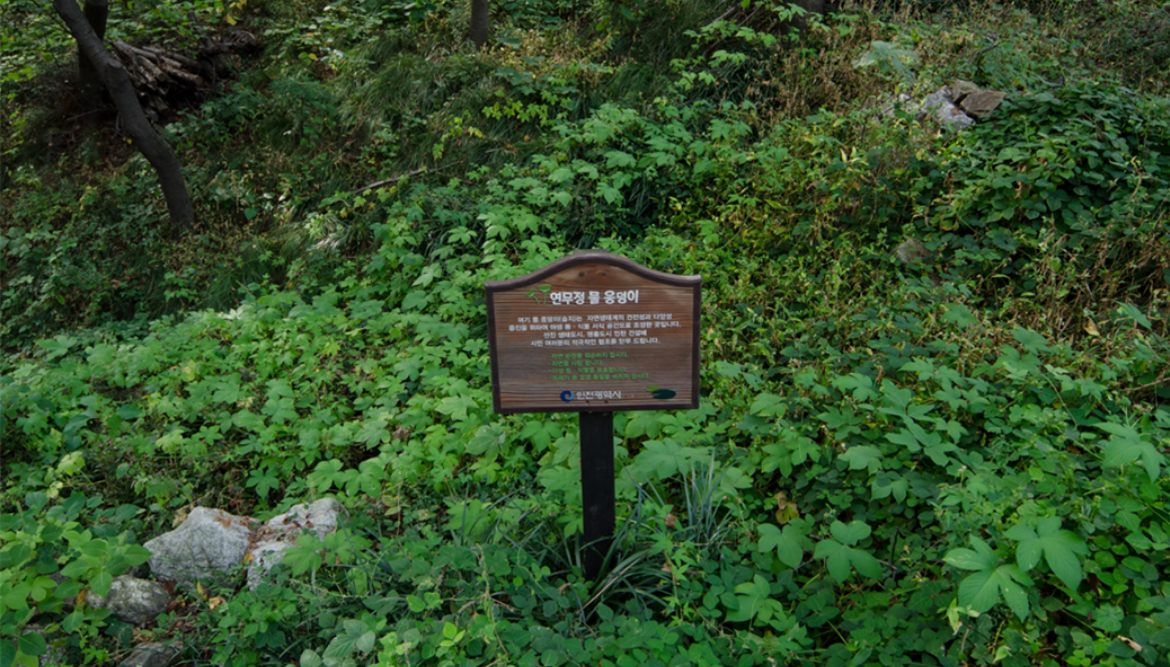 Gyeyangsan Mountain is not a very high hill, yet one thing is clear. It is the most popular hiking course for the citizens of Incheon. There are a couple of walking/hiking courses that you can choose.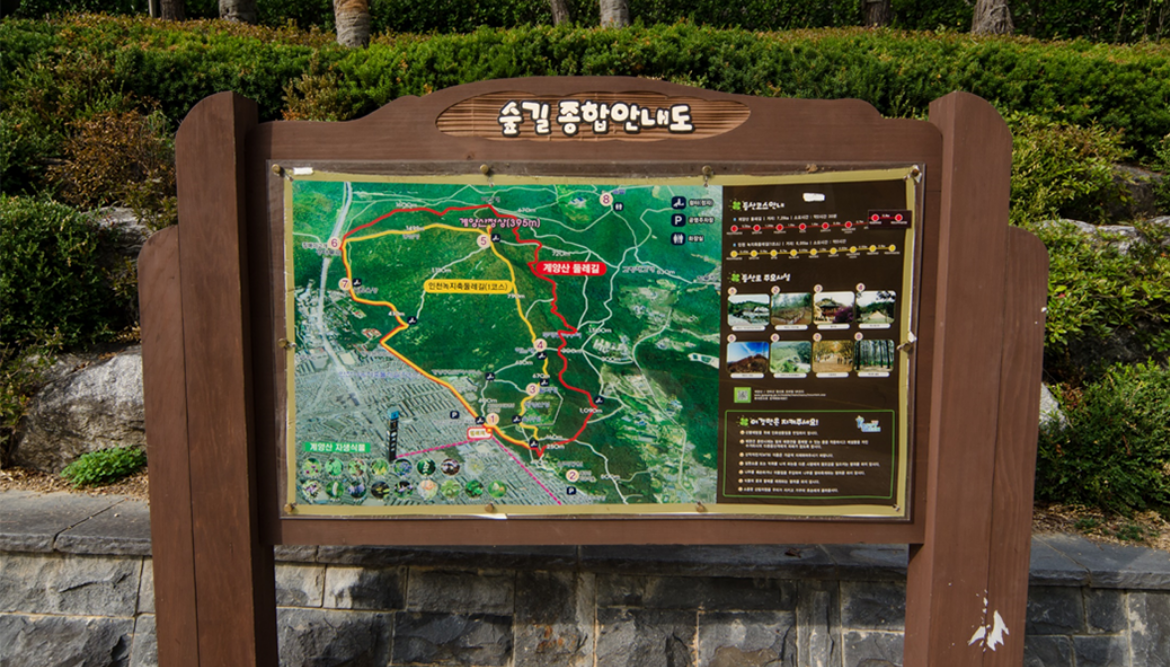 Gyeyangsan Mountain Dullegil Courses

Well, shall we climb Gyeyangsan Mountain?
After climbing stone stairs through lush vegetation for a while, I finally got to Palgakjeong Pavilion.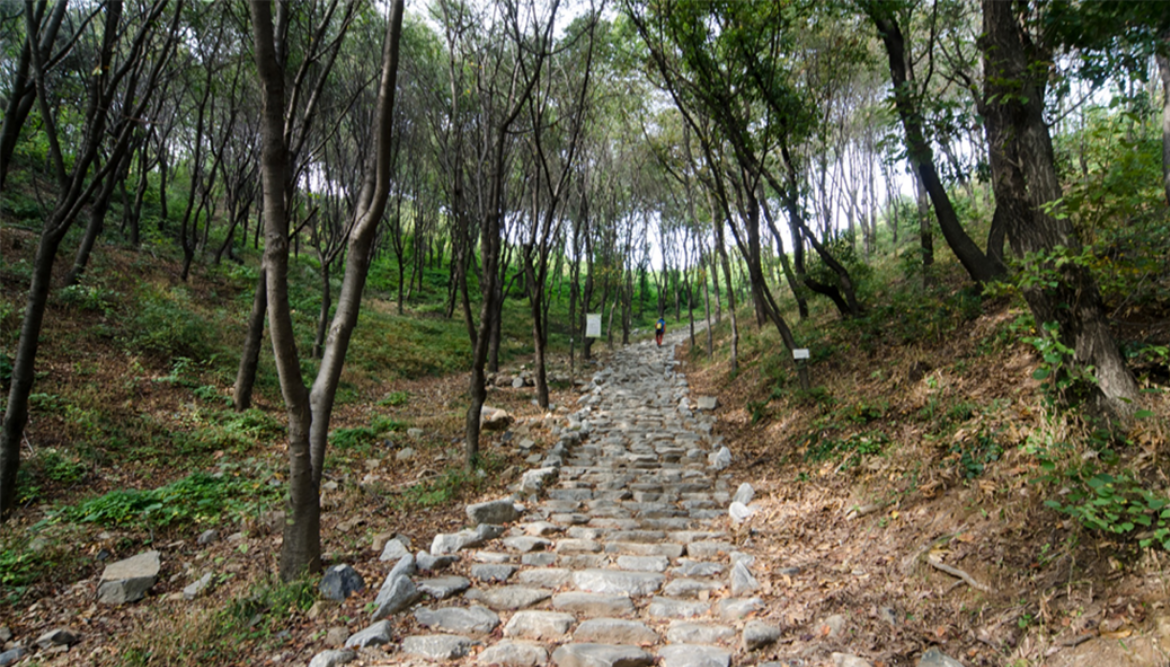 On top of the pavilion, you can overlook the city land