Explore
The 12 months of Incheon
June: Mud flat experience with a family,
flattering your senses.
The West Sea, a place to cool off! The living mud flat extended endlessly. It is where you can feel every bit of natural life! Let's dive into the mud flat experience!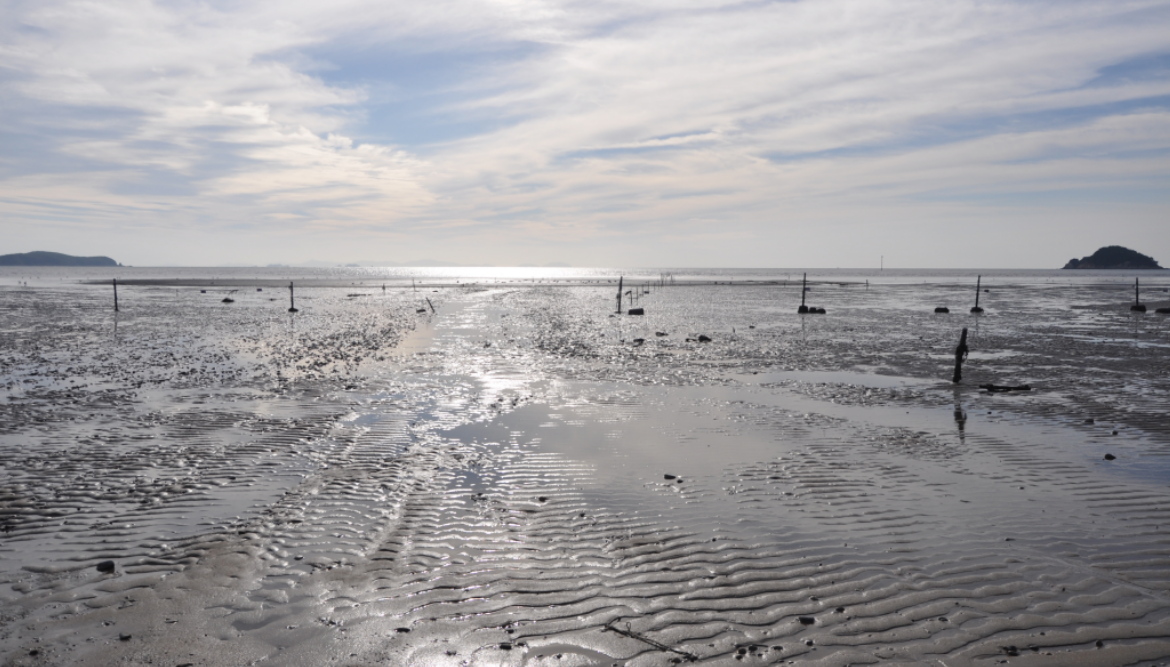 Gwangwha Mud Flat
Without Gwangwha Island, you cannot talk about the mud flat. The island harbors a mud flat that stretches boundlessly. Many islands, sharp bends of coastlines, and calm surfaces of the sea are suitable for developing mud flats. Especially, Dongmak beach is considered as the prime location for mud flat experience. Men and women of all ages can roll in the mud, and relieve their stresses.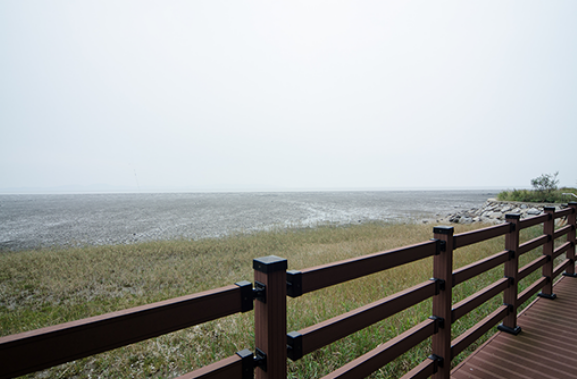 Gwangwha Mud Flat Center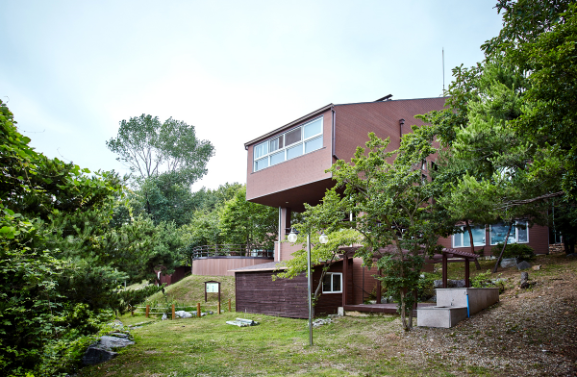 You must stop by a place before getting down to the mud flat experience. It is the Gwangwha Mud Flat Center. The center build with logs opened in 2005. It tells you interesting stories about the mud flat and gives you an opportunity to observe salt plants and spoonbills. Being designated as a natural monument, you cannot go in. Still, it provides you a lot of information about the mud flat.
One of the endangered species, spoonbills literally have spoon-shaped bills. They can be watched at the center. Many children fold paper to make model spoonbills with a hope of the bird's growth in population. Inside the center, you can see their works. Main facilities are a multi-purpose video-room in the basement, exhibition room for materials about Gwangwha Mud Flat on the first floor. Model spoonbills are on display in a special exhibition room on the second floor.
Gwangwha Mud Flat Center

Location: 2293-37, Haeannam-ro, Hwado-meon, Ganghwa-gun, Incheon
Admission: adult 1500 won, youth and military 1000 won, and children 800 won
Operating hours: 9 a.m. to 6 p.m.
Inquiry: 032)930-7064, 7065
Mud flat experience at Masian Beach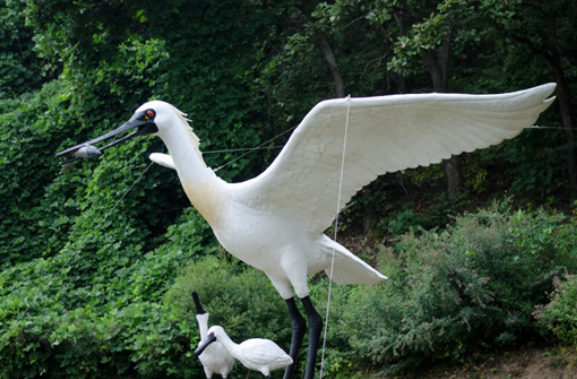 Mud flat experience should not stop at just rolling and playing in the mud. Without digging out a basketful of clams, it cannot be a true experience. You can meet various "natural" clams at the beach.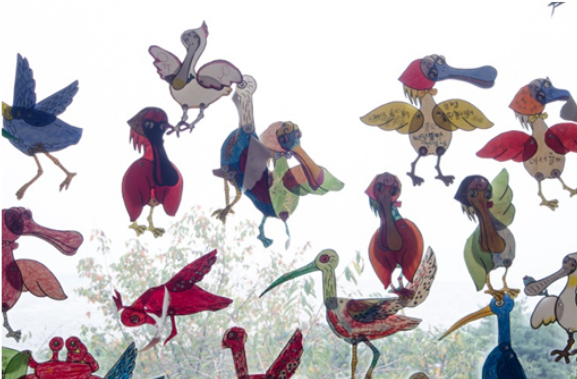 It is necessary to wear proper equipment! You can borrow it on site. The catch will be limited to 2kg per person, because fishermen don't culture clams at Masian beach. The admission fee includes nearly everything – parking, washing rooms, beach parasols, vest, and net. Are you ready! Then let's go to meet clams. People will be fascinated by finding clams or other mud creatures. While digging out clams and having small talks with kids, happy memories fill your baskets.
Mud flat experience at Masian Beach

Location: 662-5 Deokgyo-dong, Jung-gu, Incheon
Admission: adult 8000 won, youth 5000 won, preschooler 3000 won
Rent: boots 2000 won, hoe 1000 won, socks 1000 won, gloves 500 won (deposit not inclusive)
Inquiry: 032-746-3093
Mud flat experience at Ongam Beach, Jangbong Island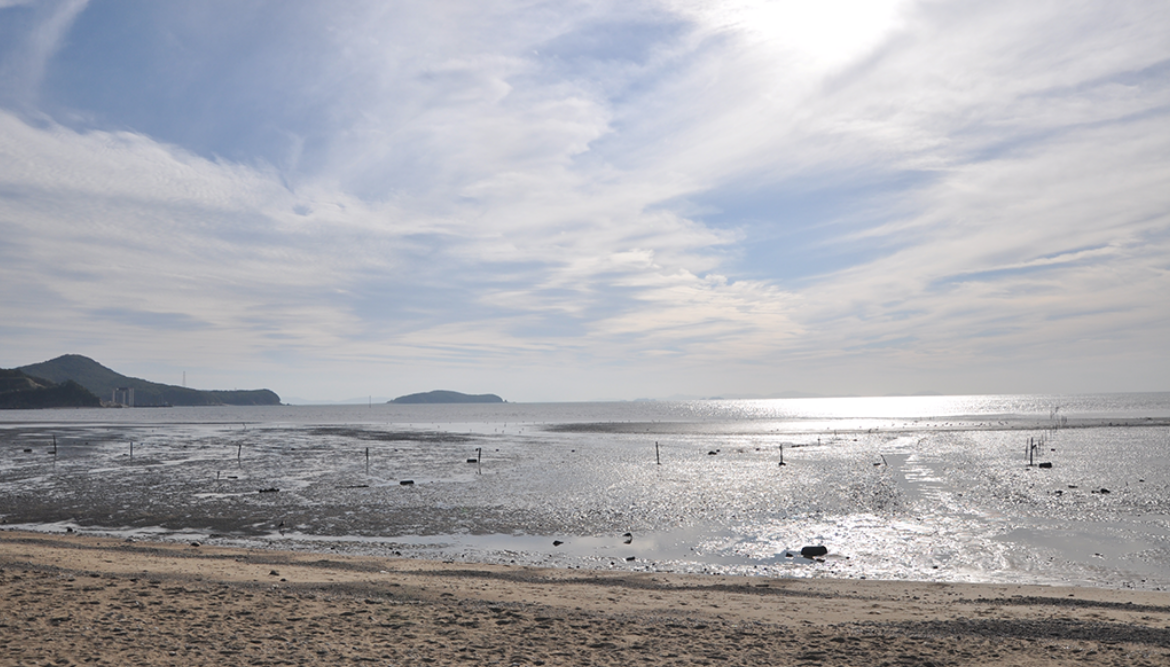 Originally, the beach is well-known for a mermaid statue. Legend says a fisherman caught a mermaid but released it with compassion. The mermaid rewarded him with a big catch. The beach abounds with clams, and sometimes they catch octopuses. Visitors can camp near the beach and enjoy mud flat experiences.
You can get admission with 5000 won at a supermarket at the beach. Many kinds of clams including turban shell are abundant.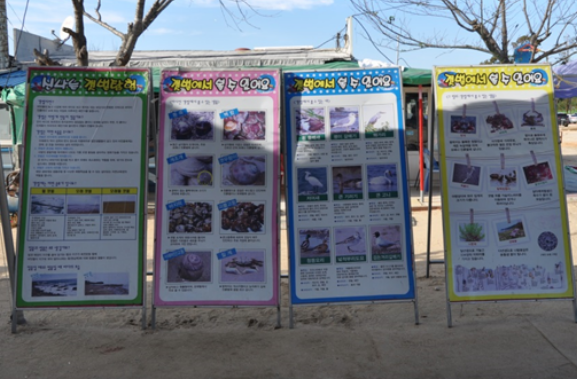 You should get rid of the smell of mud before cooking. Just put the clams in seawater for a day, and that's it. Mud flat experience will serve you a must-do and must-eat. Let's hit the road for your distinctive memories.
Mud flat experience at Ongam Beach, Jangbong Island

Location: 227 Jangbong-ro, Bukdo-meon, Ongjin-gun, Incheon