Explore
Green Incheon
Flowers' Dreams Bloom
Incheon Dream Park
People continue to visit this place that was known just as a waste landfill area. Why? Flowers in full bloom and fresh-cut grass attract everyone to come here for a rest.
This is Incheon Dream Park.
The landfill site for the metropolitan area of Seoul has turned into a Mecca for environmental restoration.
Visitors can have hands-on experience of new and renewable energy and enjoy colorful wildflowers and fragrant grasses in the park.
It is a theme park. Revel in numerous wildflowers and try to have a genuine rest. Close your eyes and feel the wind from time to time.
Dream Park provides a tour program that begins with a video that introduces the waste treatment processes designed to generate new and renewable energy and the history and major of Dream Park.
Tour participants are then guided to the landfill facility, the leachate treatment facility, the glass greenhouse and the facilities devoted to turn waste into resources so that they can have deep insight into where how the energy is recycles.
To the left of the main building is 'a green bio complex,' a massive wildflower complex comprising five themed sectors including Wildflower Garden and Nature Observation Zone.
Enjoy the beauty of diverse wildflowers. Talk with your beloved ones. Won't it be the happiest moment for you?
Nature Observation Zone created on a hill is a botanical garden where you can have hands-on experiences of plants by watching, touching and smelling them. Cool breeze from nature welcomes visitors here.
Wetland Observation Zone makes you marvel at the beauty of wetlands inhabited by beautiful aquatic plants and grasses. Walk along a trail by yourself or with your friend - or even better, your romantic partner.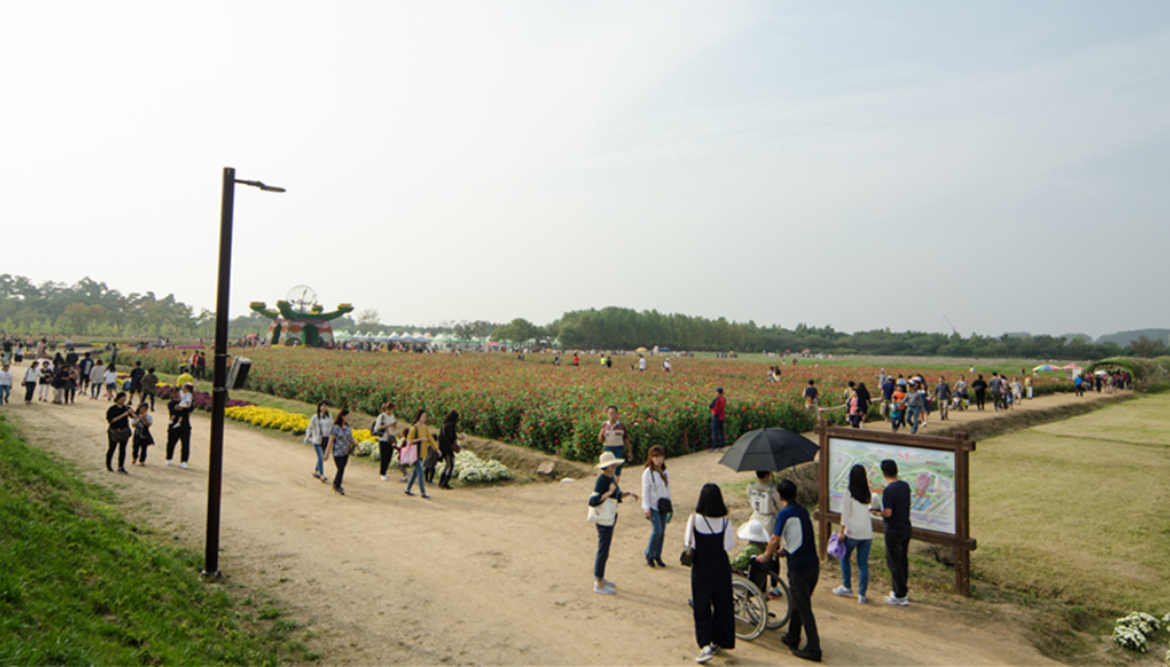 Admission is free for Dream Park, an ecology park, which you are guided to enjoy in the following order:
PR Center (video screening)→Truck Scale (waste acceptance)→Inspection Stand→Landfill Site 1 (Dream Park Golf Course)→Leachate Treatment Facility→50MW Power Station→Landfill Site 2→Comprehensive Environment & Energy Town for the Metropolitan Area→ Greenhouse →Wildflower Complex (Wildflower Festival & Chrysanthemum Festival)
Inquiry

Phones : 032-560-9300(working hours)
non-working hours : 032-560-9402~3
ARS : 032-568-7122-6
Website : Sudokwon Landfill Site Management Corporation http://www.slc.or.kr