See&Do
Hidden Star, Incheon
Again Oh Se Young (Coming Back) to Canal Walk
Filming location for Another Oh Hae Young.
Korean drama "Another Oh Hae Young," marking the highest rating among female viewers in their 20s and 30s.
It was one of the most popular dramas with a plot – a romance story between Park Do-kyung (Erin Mun), a man who can see the future, and his two namesakes, Oh Hae Young (soil) and Oh Hae Young (gold).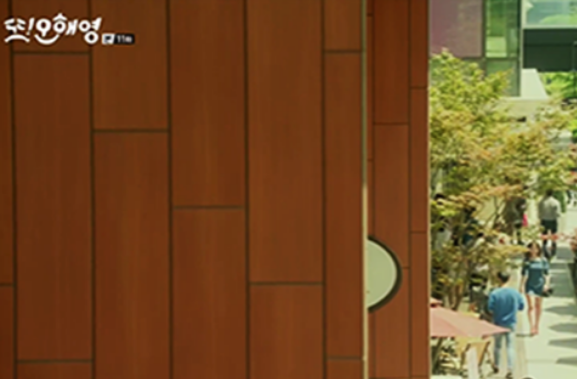 Most viewers felt sympathy and got comforted from the hardships and practical troubles of Oh Hae Young (soil) starred by Seo Hyun-jin. Comic situations were making audience laugh and famous lines touching their hearts.

Fortunately, it was a happy-ending, but the scenes that Oh Hae Young got ruined had viewers aching. Among them, episode 11 was the best:
Oh Hae Young realized that she was broken with her fiancé, Tae-jin by Do-kyung. She was so shocked that she wandered blankly with a heavy make-up and loud clothes. The contrast backgrounds – fresh trees and peaceful looking of passers made her look more miserable.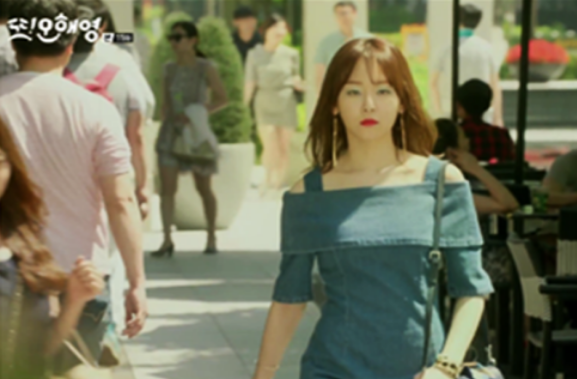 The exotic streets that looked like a European one is the canal walk in Songdo. A man-made canal runs through the shopping mall. Retail units occupy the ground and second levels, and townhouse style, luxury "office-tel" units – offices with residential features like a hotel – on the third, fourth and fifth floors.
The four blocks, which are divided into the four seasons, stand in row. That enables visitors to inspect all about 340 stores while walking along the canal.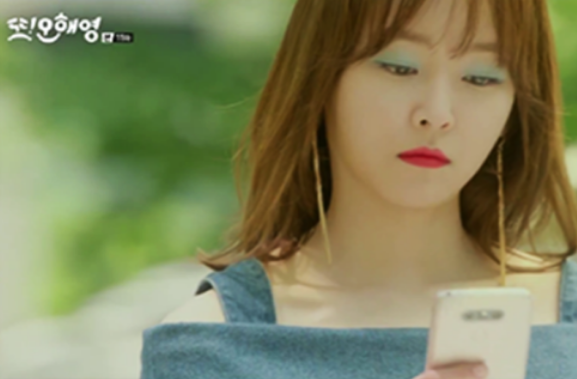 Spar, select shop, and home interior are in Spring block, clothes for women and children in Summer block, restaurants, cosmetics, and casual wears in Autumn, and sports equipment in Winter. Such placement helps shoppers' convenience. Don't miss the fire-sale that happens nearly every day.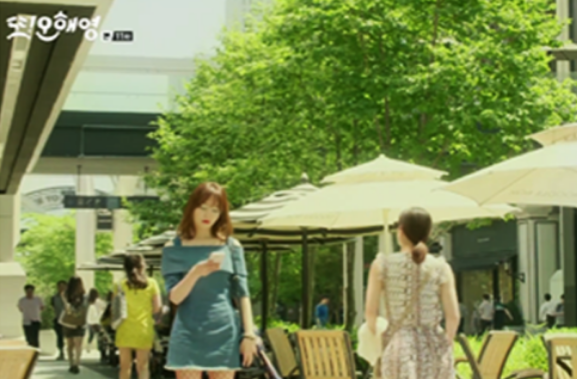 Aside from shopping, it is a nice place to take a walk or rest. It may be deserved to be on your destination-list.
Address : 131 Artcenter-daero Yeonsu-gu, Incheon (10 minutes away from the gate 4 of Central Park station Incheon Line 1)
Tel : 032-723-6300
Tips for famous restaurant
Serendip
87 Artcenter-daero, Yeonsu-gu
Dining cafe where you can have special meal with the first-class service, scenery of the canal walk and music.

Kangnam Gyoja
Sondo Branch Artcenter-daero, Yeonsu-gu (Canal walk D4, Second floor 402 - 221)
A restaurant specialized in kalguksu, chopped noodles. Chewy noodle and tasty broth are favored by young and old. Wide and comfortable spaces will double your pleasure.

Baengnyeong Myeonok
131 Artcenter-daero, Yeonsu-gu
Its main dish is cold noodle seasoned with Korean beef broth, buckwheat flour and kkanariaekjeot, picked fish from Baengnyeongdo. You can have the top dish with affordable price.