See&Do
Praise for Ganghwado Tour
Praise for Ganghwado Tour
Get Stamps on a Sticker. Nice Presents Are Waiting for You!
Ganghwa Sticker Tour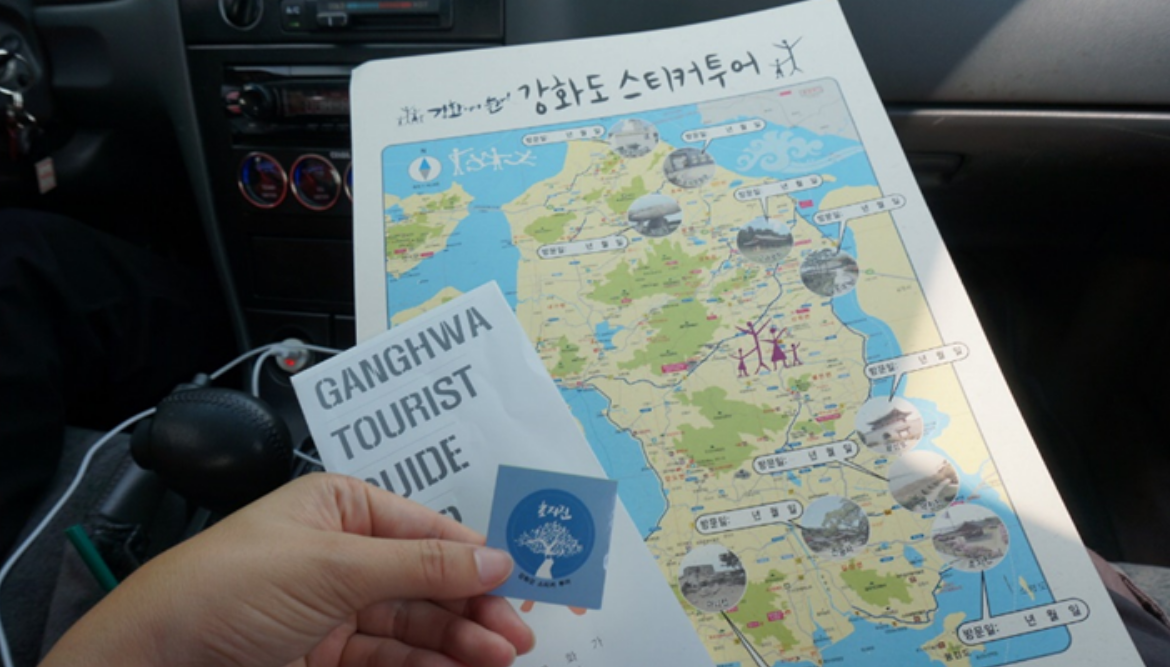 It is a program that visitors swap their complete maps for gifts. As purchasing admission tickets at 12 major attractions in Gwangwhado Island, they can get a sticker and map.
The 12 attractions and 8 scenic views of Gwangwha are overlapped. Completing the map makes it possible to visit the 8 scenic views. It also enables children to get interest in the history.
Completed map will be changed for a gift prepared by Gwangwha-gun.
They also run special events like north tour or autumn tour with their discretion.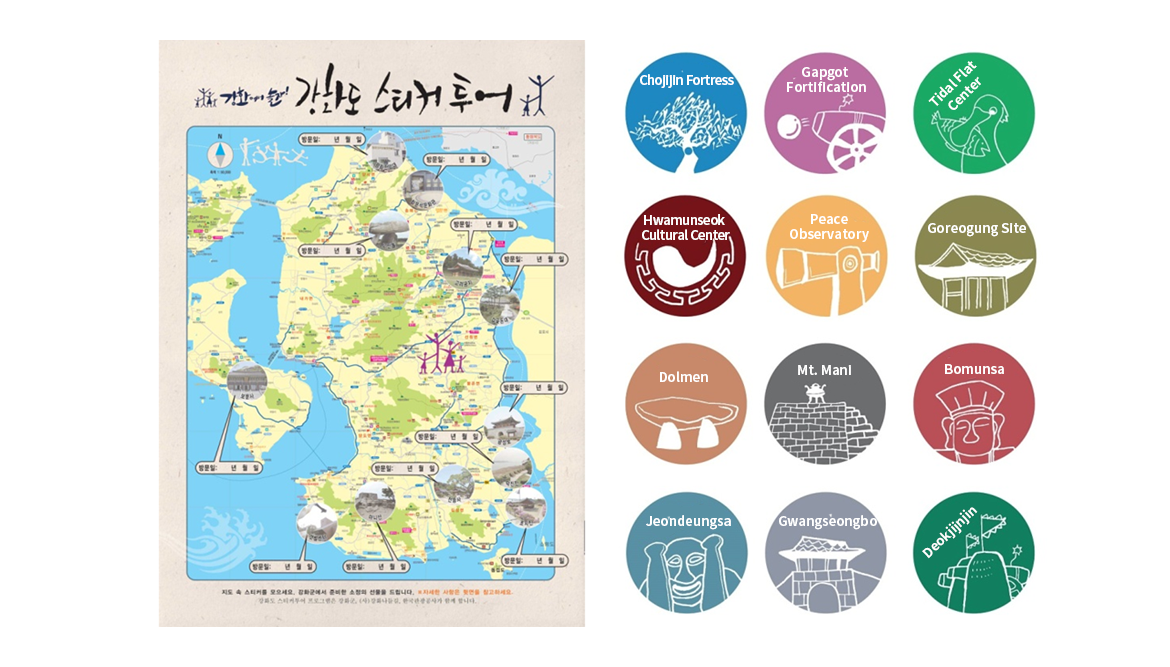 <List of sticker tour attraction >Peace Observatory, Hwamunseok Cultural Center, Dolemens, Goryeogung site, Gapgot Fortification,
Gwangseongbo, Deokjinjin Fortress, Chojijin Fortress, Jeondeungsa, Mt. Mani, Tidal Flat Center, Bomunsa

Chojijin Fortress It is one of the 12 jinbos, troops for the purpose of defense against coastal attack. In 1871 (8th year of King Gojong), when three U.S. warships invade the Joseon Kingdom, battles were waged. The canons are displayed on the restored field. In the same year, Japanese warship, Unyoho, invaded the kingdom and battles (Sinmiyangyo), were broke out. There is an evidence of shell on a pine-tree beside the fortification.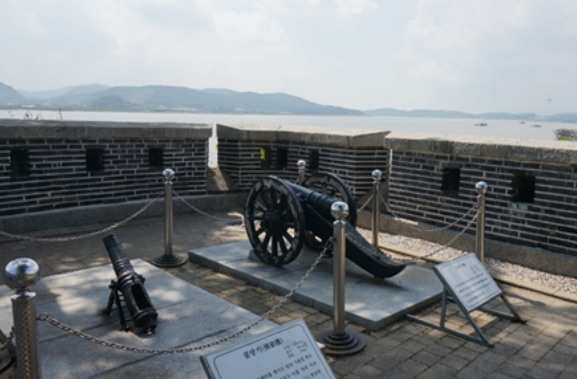 Gapgot Fortification It was built in May 1679 (6th year of King Sukjong) as one of the 48 fortifications. Due to its strategic location – close to the gateway to Ganghwa, its role was highly emphasized. Fortification is small-scaled observation and defense posts built with stone and soil at both seashore and border area. Soldiers have been on guard to identify and deal with any abnormal situation like enemies scout activities. During invasion, they immediately accept a battle.

Tidal Flat Center The southern mud flat of the island is one of the 4 major mud flats in the world. It was designated as the no. 419 of natural monument. The mud flat covers a region 52.7 times the size of Yeouido Island. The center made with eco-friendly logs was built 2005. It overlooks Yeochari mud flat at a glance. An aquarium, which tells the basic of tide, and an exhibition room for model spoonbills are on the first floor. Observatory and diorama exhibition are on the second floor.
The center offers visitors some information on mud flats and first-hand experiences such as observation of sand crabs, salt plants, and spoonbills.