See&Do
Praise for Ganghwado Tour
Praise for Ganghwado Tour
Let's Take a Walk and Breathe on the Road of History and Culture
Ganghwa Nadeul-gil
There are well-known trekking courses across the nation:
Olle-gil in Jeju, Blueroad, Yeongdeok, Gowon-gil, Jinan, and Haesol-gil, Taean.
Do you know the trail in Ganghwado Island, Incheon?
It is Ganghwa Nadeul-gil whose extension is 310.5km made up of 20 courses.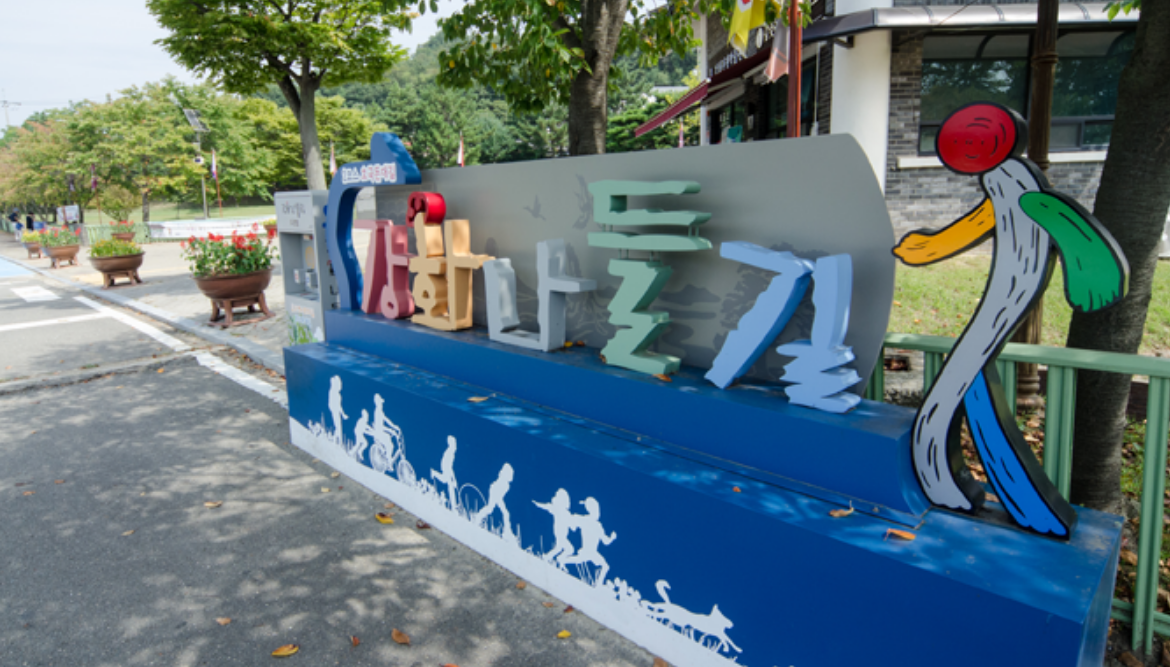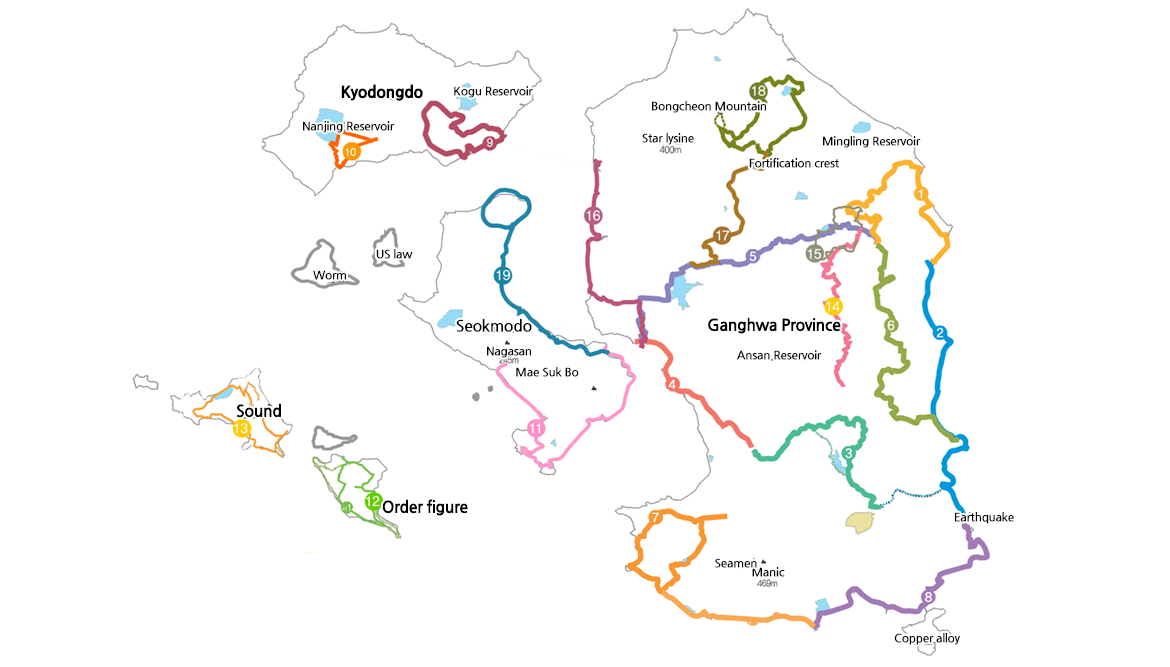 A walking passport is a kind of certification of the trips. Walkers can get a stamp at the beginning and end of the each road. They can get a discount from some stores by presenting the passport.
It consists of note and information by courses. Instead of the passport, you can have a stamp on your palms.

Visitors can purchase the walking passport at the information center at Ganghwa Bus Terminal, Ganghwa History Museum, and Chojijin.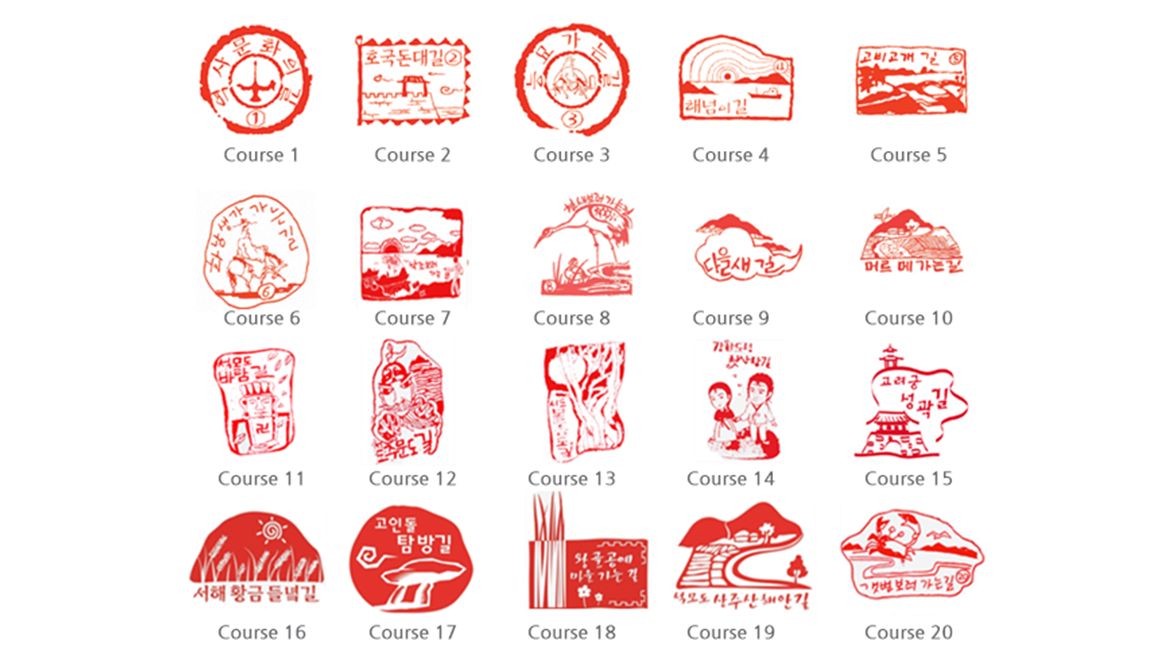 There is also an application for the nadeul-gil tour. It provides visitors with useful information.
It is available on both android and i-phone. The application serves not only information, but location service. With activating the route, you can trek the course without a map.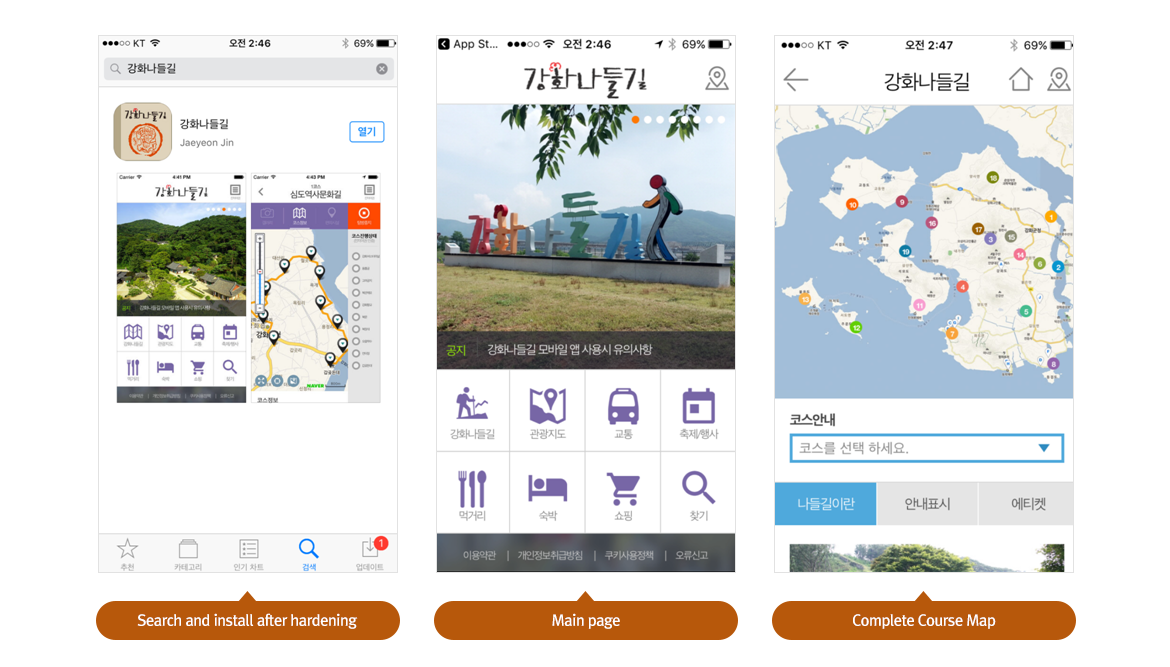 Course 1: In-depth historic and cultural route (Difficulty level – intermediate)

18Km / 6 hours
Ganghwa Bus Terminal ―

(1.5km)

→ Dongmun ―

(0.7km)

→ Ganghwa Anglican Catholic Church ―

(0.05km)

→ Yongheunggung ―

(0.3km)

→ Goryeogung sites ―

(0.5km)

→ Bukgwanjemyo ―

(0.6km)

→ Ganghwa Hyanggyo ―

(0.2km)

→ Eunsumul ―

(1.2km)

→ Bukmun ―

(0.8km)

→ Bukjangdae ―

(0.6km)

→ Oeup mineral water site ―

(5.1km)

→ Yeonmijeong ―

(0.8km)

→ Okgae bank ―

(5.35km)

→ Gapgot sacred place ―

(0.3km)

→ Gapgotdondae