See&Do
Praise for Ganghwado Tour
Praise for Ganghwado Tour
Where One-thousand Year History Runs
Jeondeungsa Temple
"Jeondeungsa Temple" is one of the must-stops in Ganghwado. Located in Samrangseong, at the foot of Mt. Jeongjok, which has a shape of upside-down caldron with a tripod, the temple is a representing cultural asset of Gwnahwa.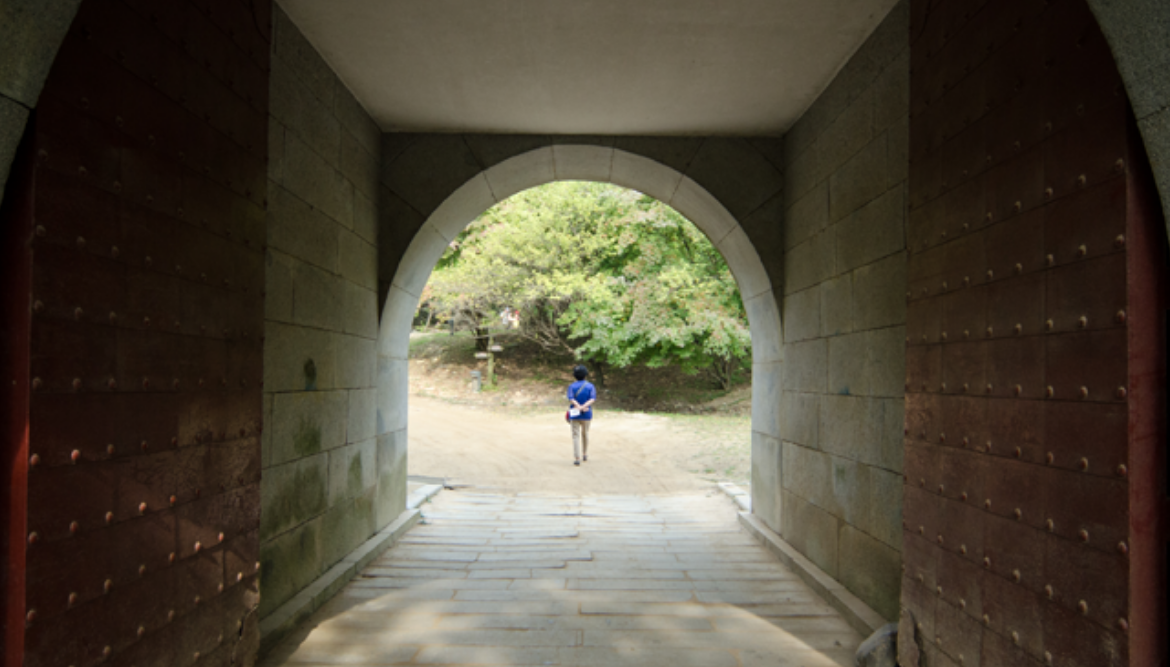 As the oldest temples in Korea, it has so many stories. Buddhism is said to have been introduced in Korea in 372, and the Temple was established in 381 (11th year of King Sosurim of Goguryeo). No wonder, the Temple boasts its long history.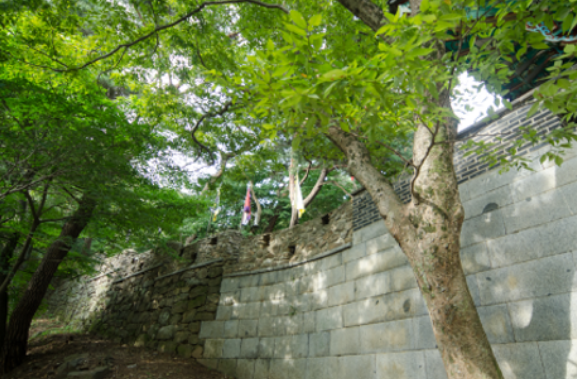 A path that leads to the Temple from the east gate of Samrangseong can be called "the path of forests," itself. Besides Jeondeungsa Temple, the walkway is so nice that it can be highly advisable to take healing. In good spring days or clear autumn days, visitors can get much more refreshed with clean air and warm sunlight in thick woods. They can quench their thirsty with fresh mineral waters at the precincts of the shrine or a cup of tea at "Jukimdawon." It is a simple but a sweet and fragrant rest.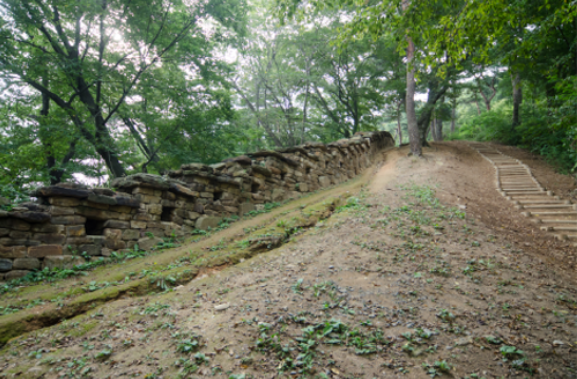 Some must-see cultural relics at the Temple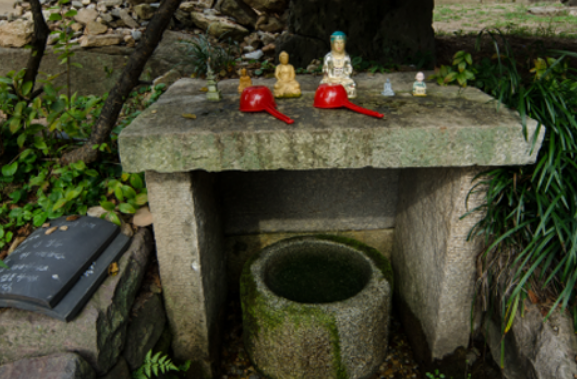 1. Daeungjeon (Treasure no. 178)

Daeungbojeon is called one of the masterpieces of architecture in the mid-Joseon era. Despite its small scale, simple structure, elaborately carved decoration, and the beauty of a canopy on a Buddhist altar showcase the ultimate in architecture craft. Along with flowers like lotus and peony, fish are delicately carved. Sharp curve of a roof, eye-catching eaves ornaments, and heavy pillars show a difference from other buildings.
It harbors historical significance: 104 woodblocks of saddharma-pundari-ka-sūtra revised in 39th year of King Jungjong in Joseon era, triad Buddha, and altar portrait of Buddha.
2. Yaksajeon (Treasure no. 179)

Located at the west-side of Daeungbojeon, Yaksajeon is very similar to Daeungbojeon in the style. The exact timing of building cannot be figured out with the only record that says the roof was repaired together with Daeungbojeon. But, based on the appearance and interior, it is estimated to be built around the same time.
Gilded statue of Buddha and lotus-flower arabesque are attracting.
3. Temple bell (Treasure no. 393)

The bell is a Chinese styled one. 16-leaves lotus flower, two dragons, and apricot flowers which are carved in geometric patterns are very simple and neat. The clear and phonogenic bell-sound is peerless.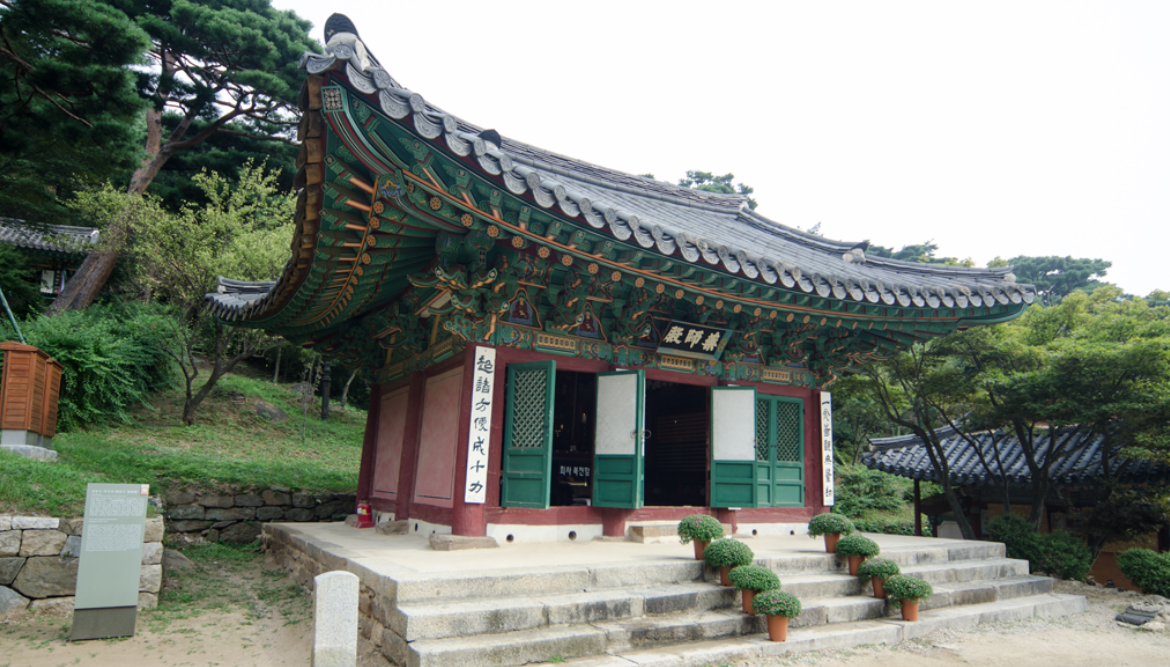 4. Daejoru

Situated at the front of an inner court, it is a wooden architecture serving as a gate tower toward Daeungjeon. It has a gambrel roof decorated with dancheong, traditional multicolored paintwork on wooden buildings. Originally it was a two-storied one, but has been dilapidated to a single-story building.

Website http://www.jeondeungsa.org
Address: 635 Onsu-ri, Gilsang-meon, Ganghwa-gun, Incheon
Inquiry: Cultural assets team at Culture and Arts Department 032-930-3627
Admission fee:
Individuals- children 1000 won / teenagers 2000 won / adults 3000 won
Groups - children 800 won / teenagers 1500 won / adults 2500 won
Jeondeungsa Temple, it could be better in autumn with Samrangsung history and culture festival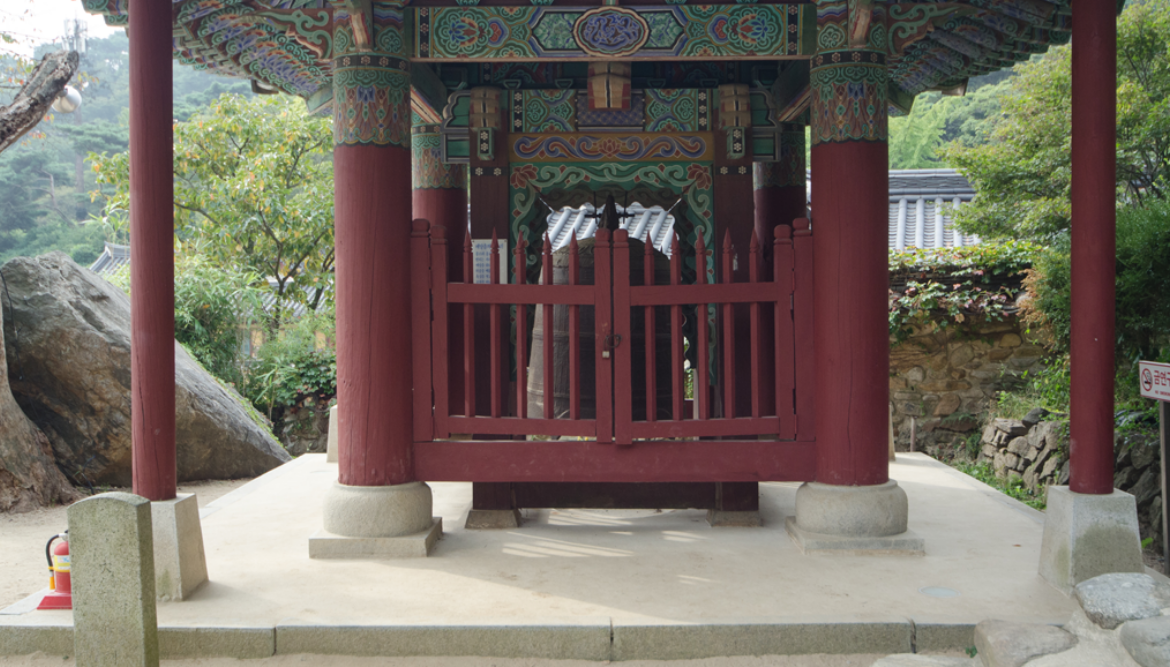 A castle, which was built by the three sons of Dangun, the founder of Korea, in dirt, and was later reconstructed by stones in the period of the Three States, is the current "Jeongjok mountain fortress" or "Samrangseong." Every Octobers, "Samrangsung history and culture festival" is being hold. It is a good opportunity to feel the thousands years' history.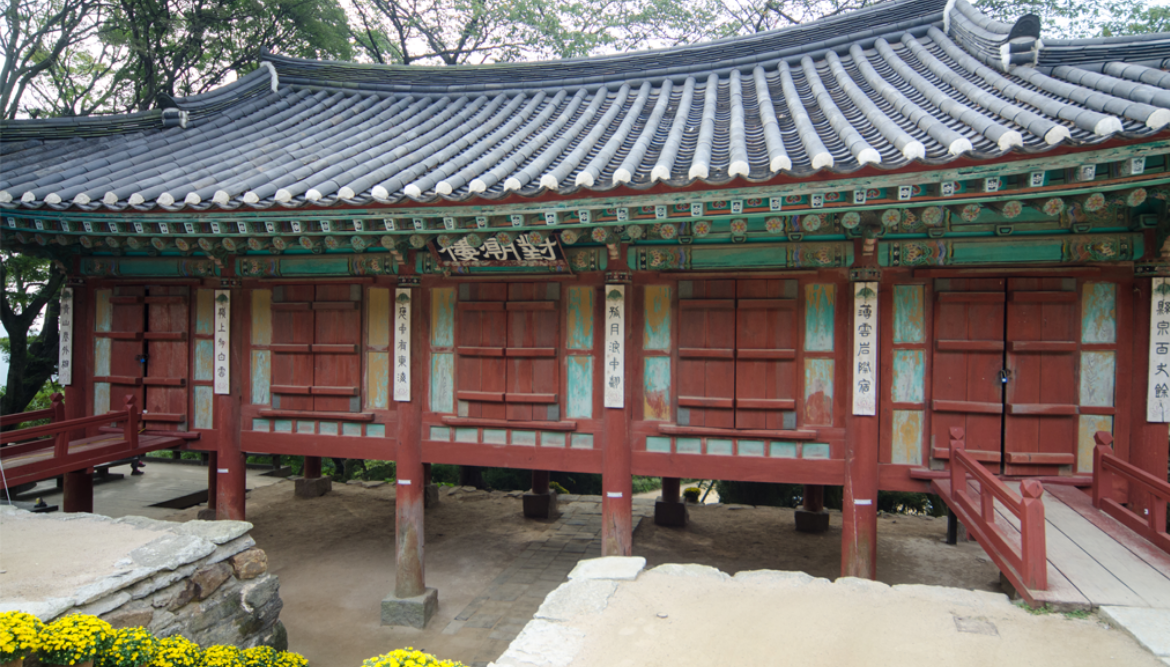 Visitors can enjoy many kinds of events: from concerts filled with an autumn flavor through rare cultural occasions such as Youngsan great religious service, tea ceremony for a line of head-masters of Jeondeungsa Temple to exhibitions. The event also provides interactive courses for children like experiencing pottery wheels and making sotdae, wooden poles. Competitions for writing and painting are also organized.

http://www.samrangseong.org/