See&Do
Incheon Tour for Healing
Some Things Look Better From Afar
Famous Observatories of Incheon:
Travel lets you get away from everything and look at your life with a fresh perspective.
Some things look better from afar. Get away from all of the hassles of life. Image you're holding a cup of hot coffee in your hand and looking out through the window at night from a sky lounge. What a view! If you would like to refresh yourself, come to Incheon and visit one of its famous observatories.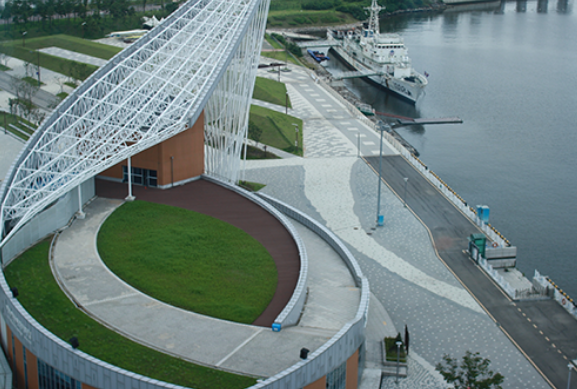 G-Tower Observatory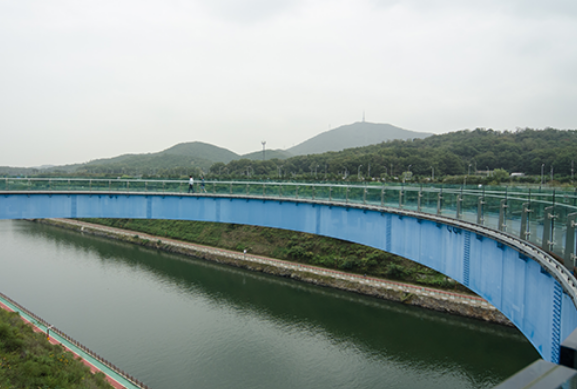 G-Tower is located in Songdo International City near Central Park. From its observatory on the 33rd floor, you can overlook Songdo International City, the West Sea, and Incheondaegyo Bridge. Come to the observatory at sunset. Look at the sky and the sea. You will be just overwhelmed by the absolute beauty of nature. As the night begins to fall, the luxury of the night landscape of the international city rushes to the peak. Enjoy the dramatic contrast of lights and darkness under your feet. You will be lost for words.
(Hours of Operation-10:00~20:00)
Oceanscope, Incheondaegyo Bridge Observatory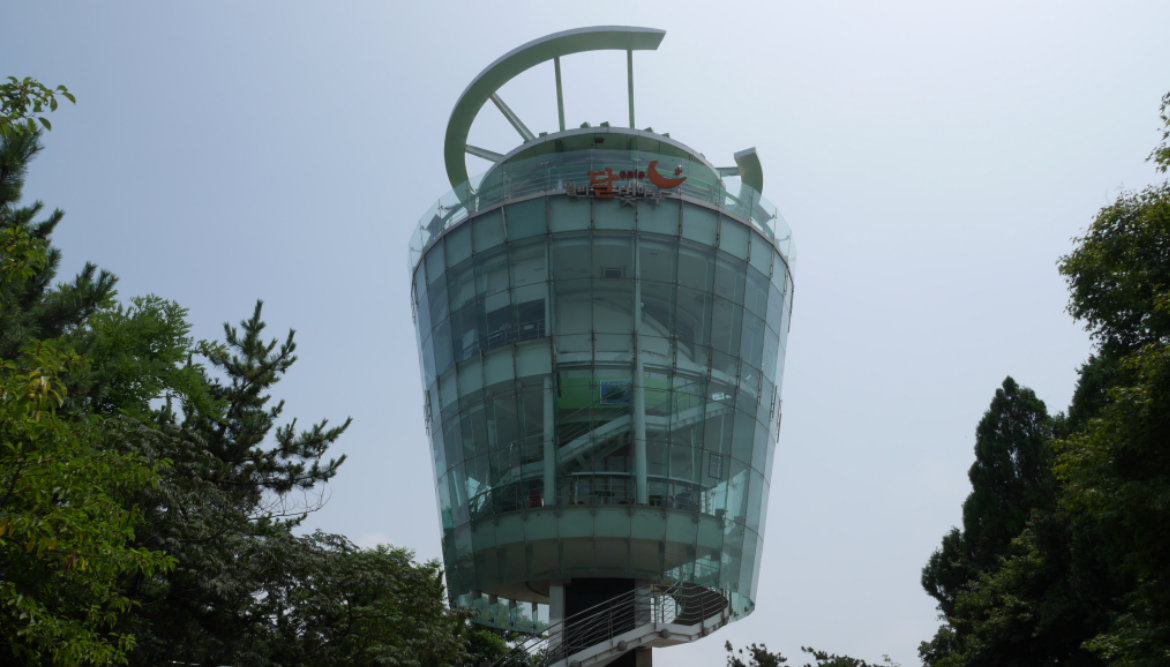 Made of containers, Oceanscope attracts visitors' attention with its unique exterior design. In Oceanscope, containers constitute an observatory and serve as a telescope, too. Climb stairs built inside the containers. Though not so high, the observatory enables you to view the West Sea. What you will remember the most from the place could be your high anticipations that you had while climbing the stairs and the rather open landscape towards the open sea you saw from the observatory.
Wolmi Observatory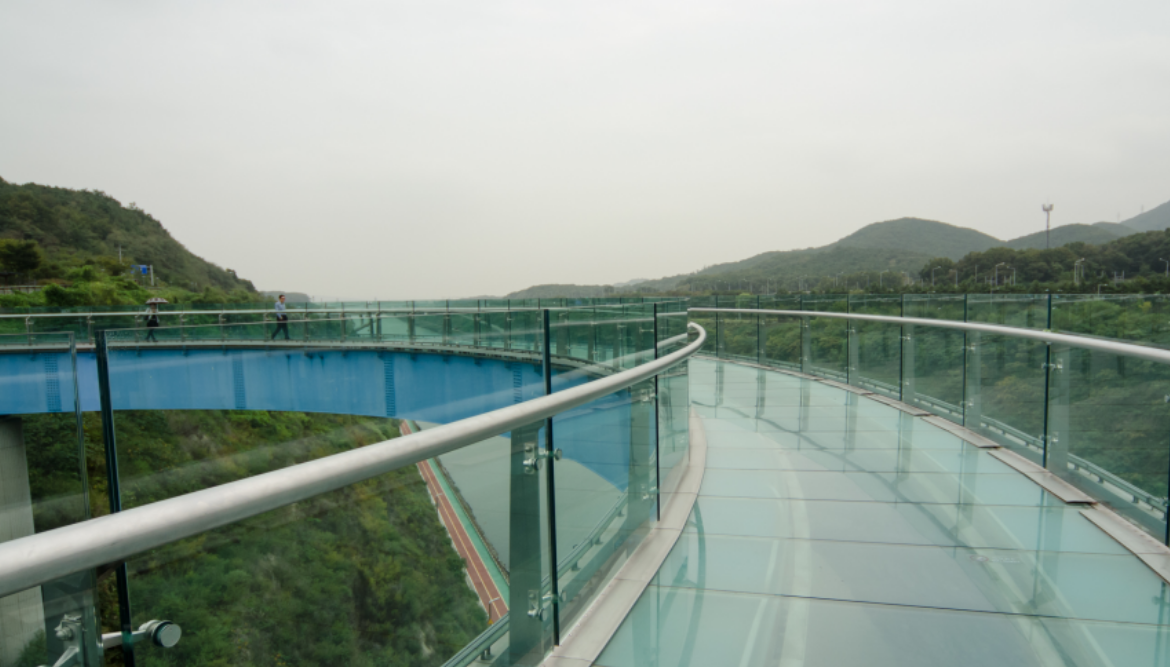 Come to Wolmi Observatory. From there, houses and vehicles at the foot of Wolmi Park look like small match boxes. Surprisingly, the entire city looks tiny, indeed. They say the higher you go up, the wider your perspective gets and the more generous you get. Large container vessels at Incheon Port, which carry hundreds of containers each, have become tiny enough for me to cover them all with one of my hands at the observatory. Will our worries, so large nearby, become tiny when we look at them from afar? The view from Wolmi Observatory seems to shout that we have to look at things from farther away, with a broader perspective, with more courage.
Aramaru Observatory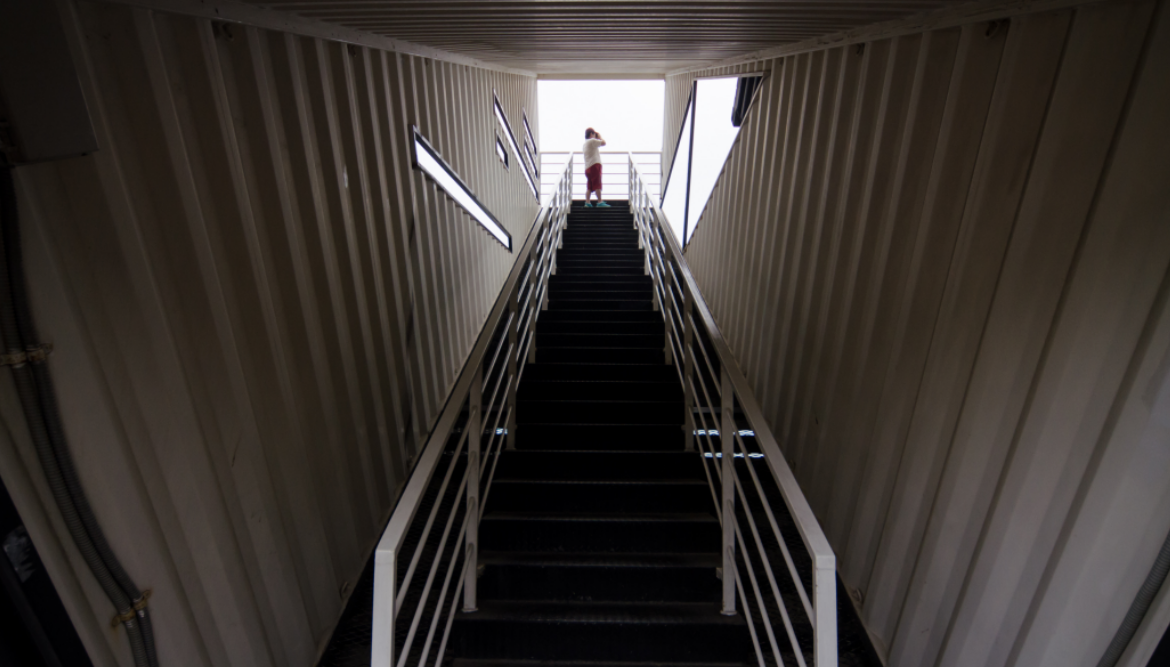 The floor of Aramaru Observatory is tempered glass through which you can look down Ara Waterway far below. Walk along the round observatory and feel as if you were walking above the clouds. Feel "free from all ideas and thoughts" looking at the sky and the water below your feet combined into one.