See&Do
Incheon Tour for Healing
The Bell Sound of Hope Waving through Sunset
Jeongseojin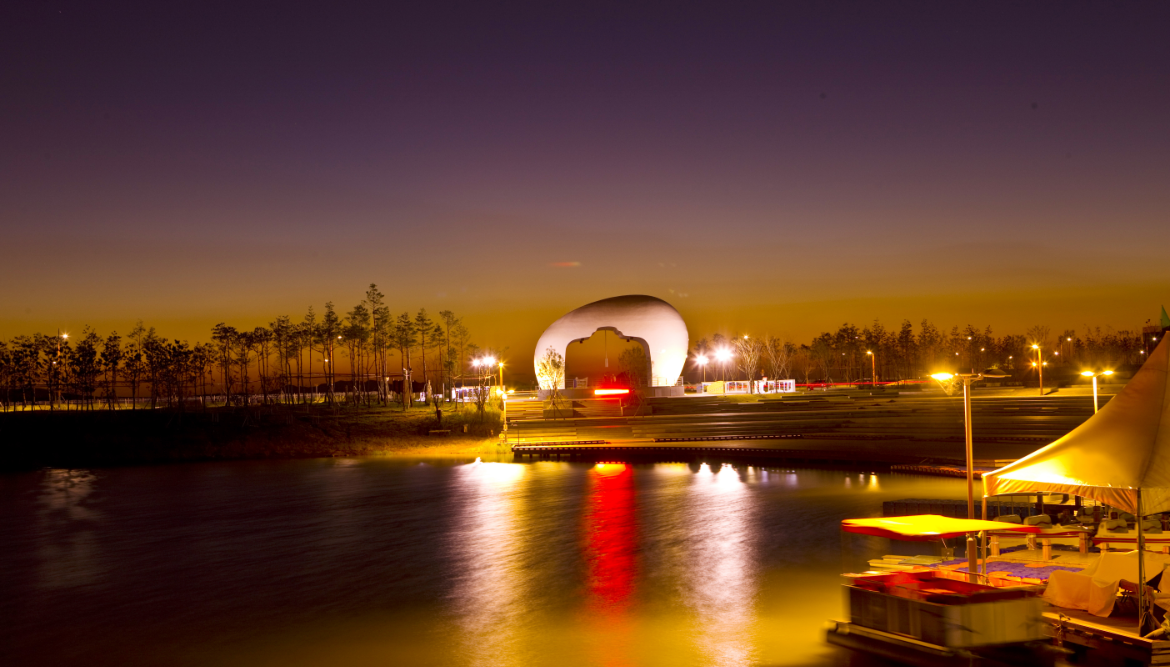 Jeongseojin is the counterpart of Jeongdongjin in Gangneung and a dock at the end of due west from Ganghwamun Gate.
With the opening of Gyeongin Ara Waterway, Seo-gu of Incheon developed Jeongseojin as a tourist attraction in 2011. While Jeongdongjin signifies hope and new start with the theme of sunrise over the East Sea, Jeongseojin symbolizes savor, missing, memory, and regrets with sunset in the West Sea
The Symbol of Jeongseojin, Sunset Bell and Sunset Wall Stately standing at the entrance of Jeongseojin, the sunset bell is an iconic structure of the place. The first Culture Minister, Lee O-Young named it sunset bell. Whereas the exterior represents gravels that were made by the tide of the West Sea, the interior shape of a bell takes the theme of "Restart," which means the sunset is not an end but a new start.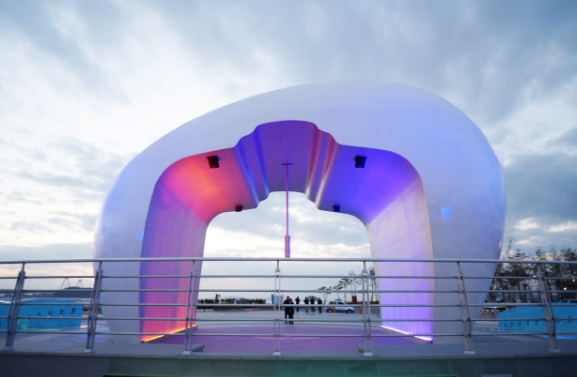 Dear My Friends
Without setting how the sun rises again
Without sinking how the sun is shining brightly
Sunset is sunrise
Without fallen leaves, spring doesn't come
Without going down, the sun won't rise again

Dear My Friends
Shed your tears, and come to Jeongseojin
Put arms around each other's shoulders, friendly,
Watch the red horizon of Jeongseojin where the sun goes down
Without the sunset how the sun rises again
Without sinking how stars are bright
Now, this very moment of annihilation in our lives
It is beautiful and splendid because the sun sets
It is forever because the sun downs

- Jeong Ho-seung -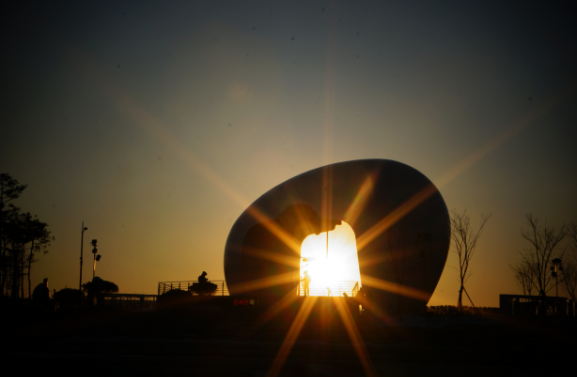 The sunset wall next to the sunset bell is a place to hang bells symbolizing 6 themes of love, happiness, hope, expectation, friendship, and savor. Visitors can hang a wishing bell made with Nokcheongja (green celadon) on the wall. Numerous wishes and hopes are dangling. A piano inscribed on the floor are gushing various sounds related to the sea.

Along the waterway, a man-made wooden walkway is installed and a wind generator is rotating, which creates an exotic atmosphere. Ara Tower Observatory overlooks the Ara Waterway and mud flat in Yeoungjongdo Island.
A café is at the top of the observatory. Though the price is a bit high, it is the optimal point to admire the sunset.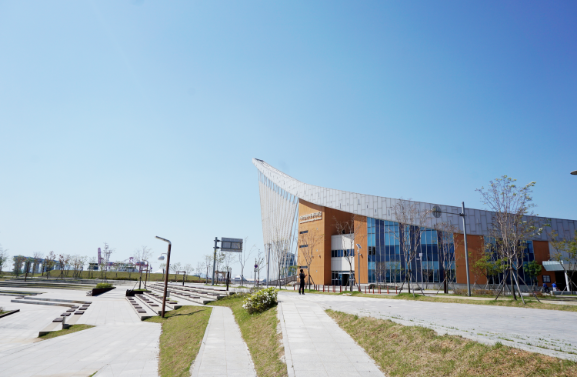 Jeongseojin has various spaces for a family tour. Hamsang Park in Ara Waterway is an extension of a coastal guard ship which retired from 30 years' service. "Maritime Police Ship 1002" is a legendary ship which was in the rescue operation of Seohae Ferry and Navy Ship Cheonan.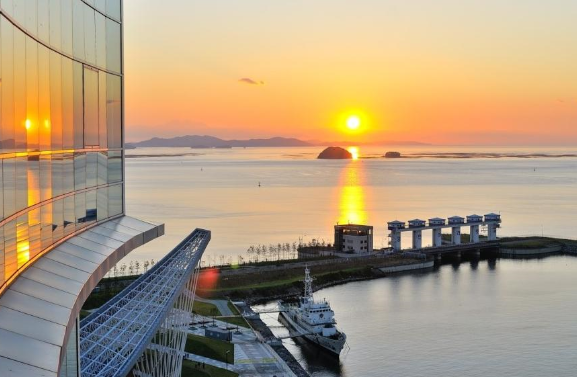 Ara Waterway exhibition hall at the first floor of Ara Tower also provides diverse interactive courses. The admission of Hansang Park, observatory and experience zones are free.

It is convenient to take Airport Rail at Geomam Station. The transportation takes you to Seoul Station, Gongdeok Station, and Hongik Univ. Station in 20 to 30 minutes. Shuttle buses run at Geomam Station. Visitors can take bikes to get to Jeongseojin where Ara Waterway cruise is at anchor. Bike rent is available at Jeongseojin square. On the New Year's Eve, Jeongseojin Sunset Festival, an event to see the old year, is held every year.