Shopping
Shopping Stories
Good Flea Market in Incheon
Songdo Good Market
You can visit Songdo Good Market, the biggest flea market in Incheon,
if you want to feel an exotic flea market culture.
The Good Market full of contribution and sharing opens every spring and autumn.
It collects participants via SNS. Participants will enjoy the fun of selling and buying.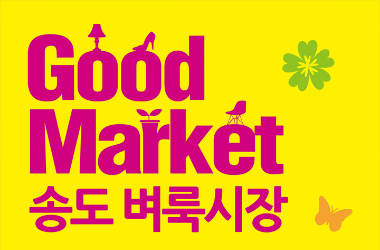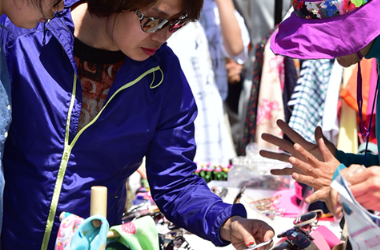 1000 won is very valuable in the Good Market.
Kid's book, clothes, and shoes are 1000 won respectively.
Secondhand items, which might have some stories, are waiting for new owners.
You can find everything but the kitchen sinks in the market. There have been good deals for both sellers and buyers.
True to its name, many people gather at the Market.
It is advisable to visit the Market at the opening hour, 1 p.m., if you look around it at leisure.
As time goes by, there are more people than items. You should move against your will.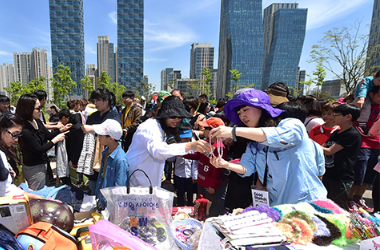 Visitors can take tart in various events as well.
Participating kids' eyes are as clear as sun lights.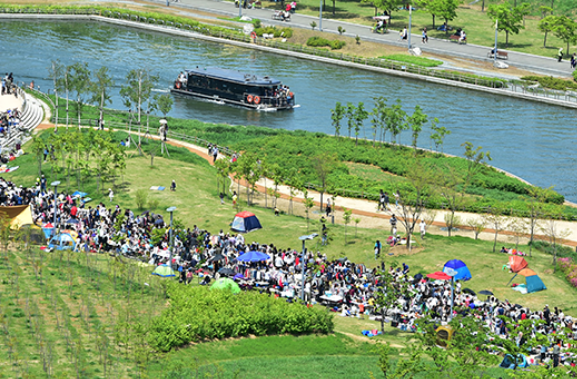 Foreigners are big fans of the Market.
Who knows the reputation of the Market has already spread overseas? Ooops! Getting nervous about English! Excuse me…!!!
Some are appreciating the market at the tents.
The piled items are leaving one by one with its new owner.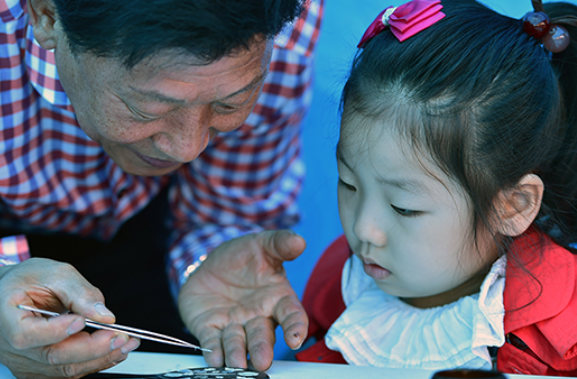 It is time for food-trucks to appear. Sparrows cannot pass over a mill without stopping. It attracts me like a magnet. French fries are the best of the best. Street foods tempt people.
Stand in a queue. Preparing some snacks and meals beat the standing in a line.
Around 3 or 4 p.m., the Market begins to end. Come in time for the market, if you want to buy something precious with affordable price.

Please bring umbrellas or portable fans. It is still hot during the day time.