Shopping
Shopping Stories
Rain does not Stop Us
from Exploring Bupyeong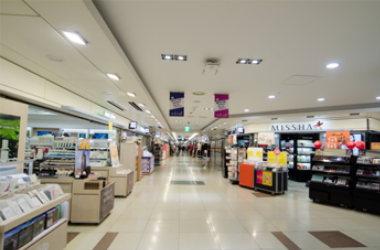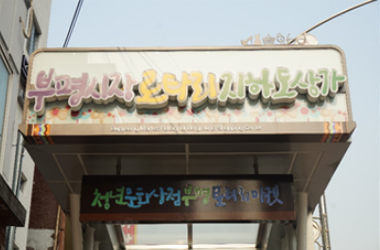 Since its creation of underground shopping mall in August 1987, Bupyeong Underground Shopping Area has become the representative shopping mall of Incheon.
In 2001, as it completed its shape as what it is today, the mall became the typical underground shopping center for Korea beyond Bupyeong.
As a tourist attraction equipped with culture and shopping, it is a role model for underground shopping centers, shopping malls and conventional markets across the nation.
Its area of 43,000㎡, total length of 1800m, and the number of more than 1480 stores top at the World Record Academy. Being designated as the market for culture and tourism expedites its evolution as a platform for culture and shopping.
It is a space for shopping and culture which, literally, everything but the kitchen sinks.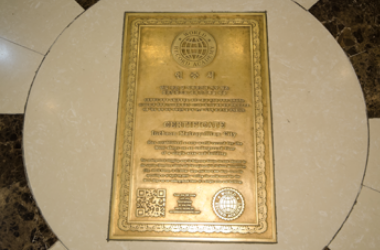 While many people know well Bupyeong Underground Shopping Area which is connected to Bupyeong Station, people are foreign to underground shopping center at the rotary of Bupyeong market.
Parents, who have had business for more than 20 years for their families, and youth gather together to manage an underground treasure-island called Bupyeong rotary market.
At Bupyeong rotary market, youth culture shops are selling hope made with their imagination.
How-to-get-to-the market
Go straight Exit 6 from Exit 21-B at Bupyeong Station

Blue Bus :
12 [Spicy Seafood Stew Street (40-273) ] / 10 , 23 , 24-1 , 35 , 45 [ Bupyeong Market (40-283) ]10 , 23 , 24-1 , 35 [ Bupyeong Market (40-290) ]

Green Bus :
552 , 555 , 556 , 557 , 558 , 561 , 562 , 570 , 581 , 582 , 583 [ Bupyeong Market(Hannam Plaza) (40-259) ]552 , 559 , 579 [ Spicy Seafood Stew Street (40-782) ] / 551 , 558 , 574 , 584 , 585 [ Market Rotary(Chungang Steel & Iron) (40-261) ]
Let's look at Bupyeong Rotary market.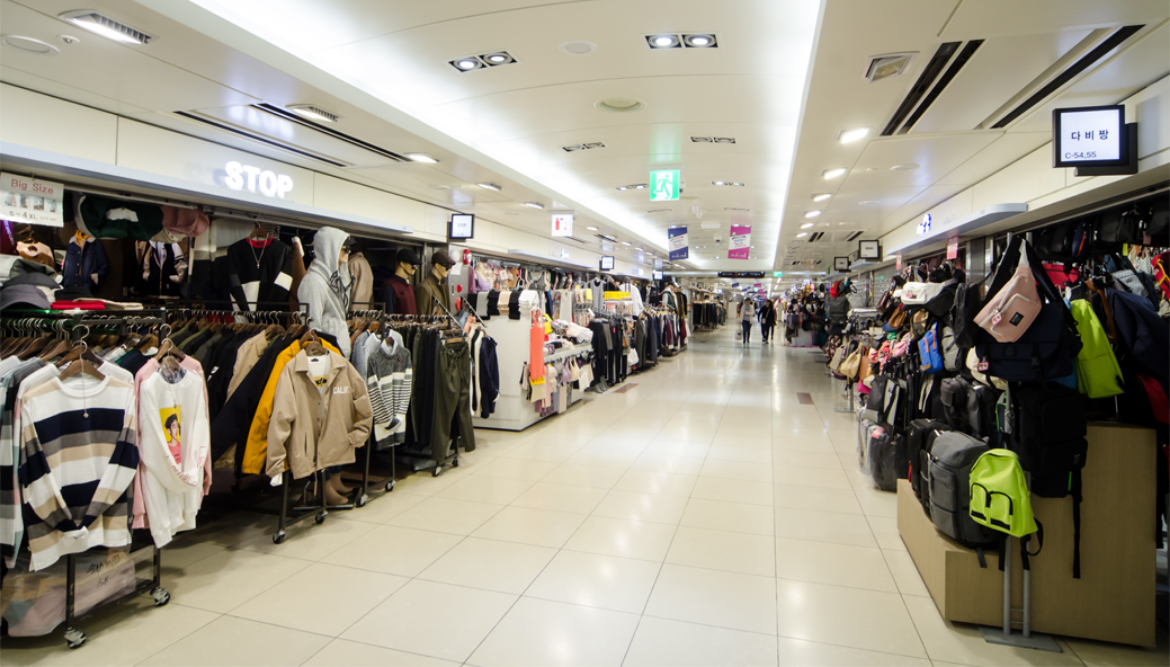 They don't just sell products. There are many workshops like making-dolls, calligraphy and more.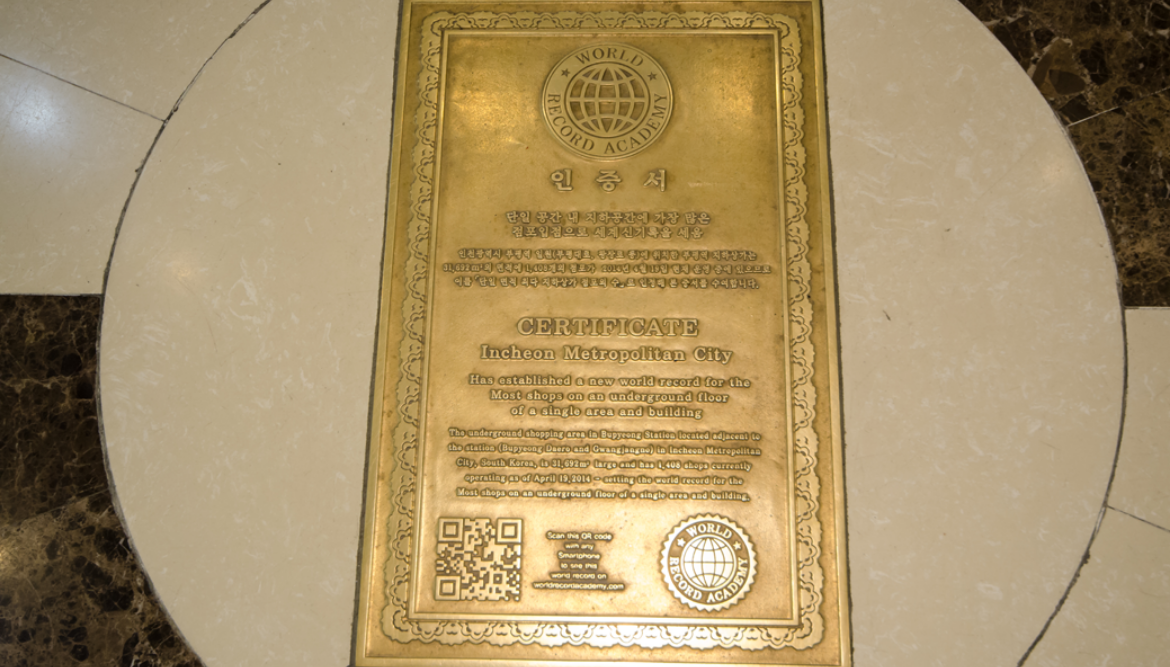 Every Saturday, visitors can make couple dolls and learn analog calligraphy.

At a leather workshop, visitors can design and make their own product with good leather.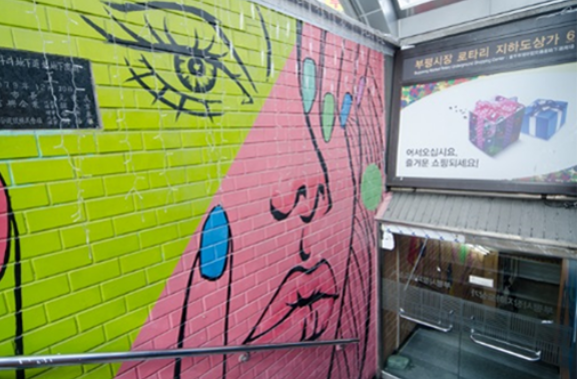 Through daily experience, you can give a hand-made gift from the heart.
Ukul-café literally collects good quality musical instrument for the price. It not only sells instrument but runs classes for getting certificates or hobby.
The shop also provides educational consulting and culture space as well.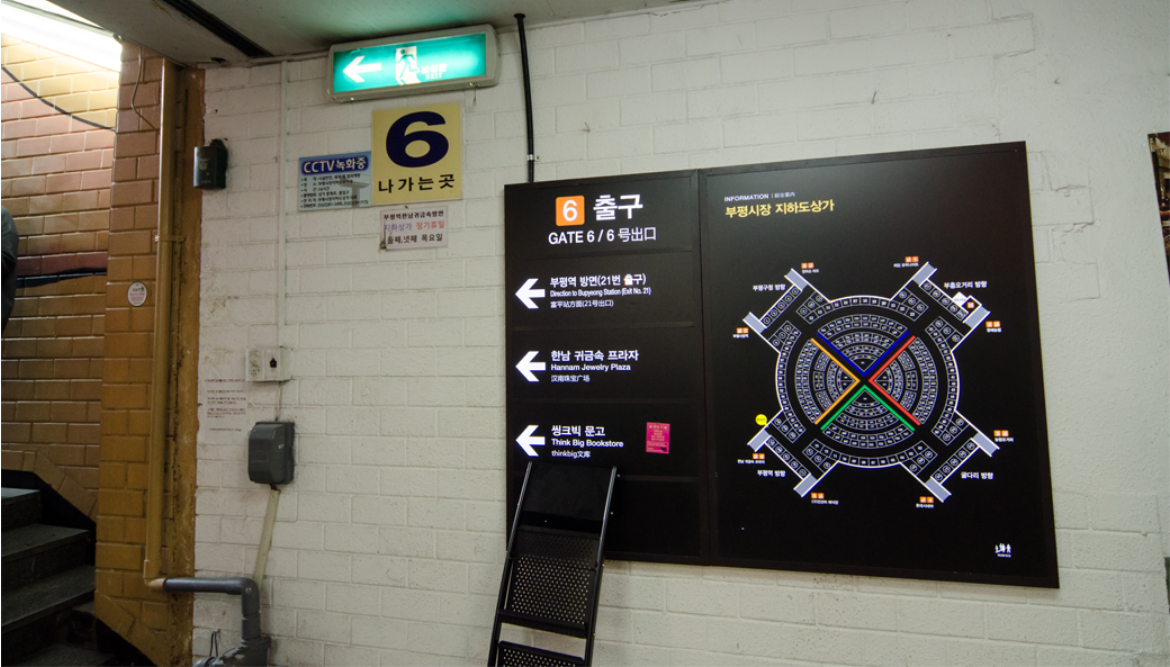 Modern people who are tired of hectic life
Choose your own life-Tem music.
And get healing and swing~

You can get "a want" what you "want to" with an affordable price.
Pretty accessory for ukulele and items are another must-see.