Jeongseojin
Noeuljong (Sunset Bell) & Noeulbyeok (Sunset Wall)
Jeongdongjin is at the end of the East seashore with Gwanghwamun at the center, while Jeongseojin is located at the West end. There are a lot of tourist attractions at Jeongseojin, such as wind turbines spinning all day long, a towering observatory and remodeled museums, but Noeuljong and Noeulbyeok offer a unique tourist perspective. At Noeuljong, you can view jaw-dropping scenery when the sun is hooked between the hall in the middle of the bell with the glowing sun. At Noeulbyeok, there are walls themed with 6 different topics, such as love, hope, excitement, friendship and romance. Don't leave without putting a note of hope on the walls.
Address

500, Jeongseojin-ro, Seo-gu, Incheon

Phone

+82-32-560-5930

Website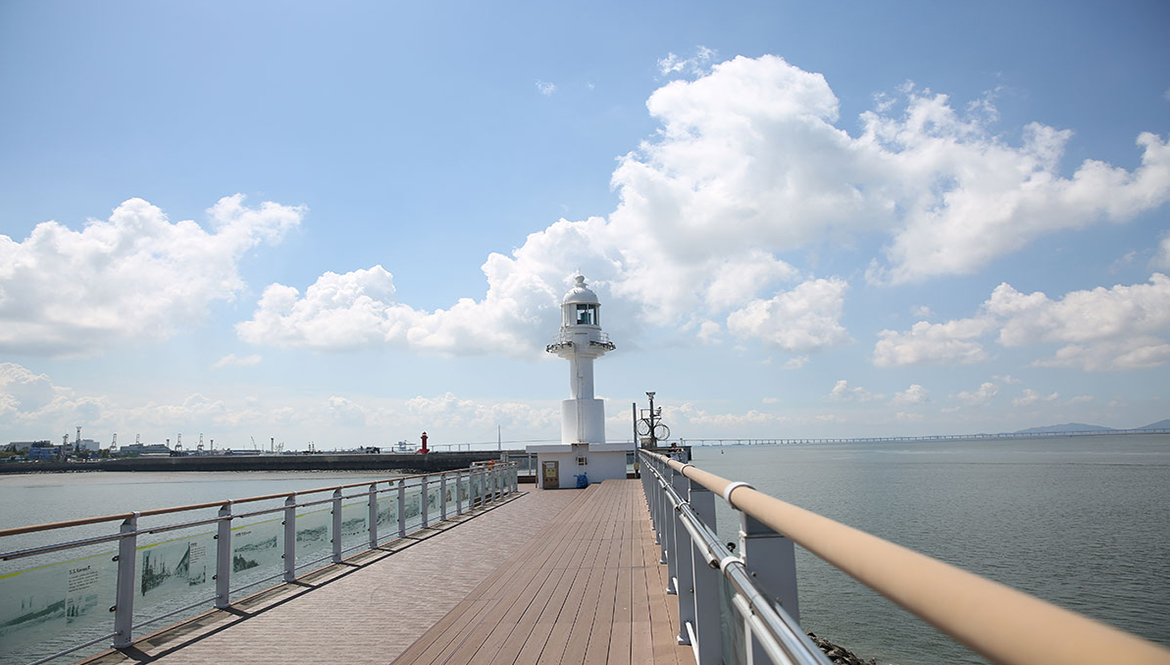 Wolmido Lighthouse Road
A Photo-frame-shaped Structure
Wolmido Lighthouse is just 9 meters tall and has long been providing green light to the offing, helping ships coming in and out of Incheon Port. While walking along the wooden boardwalk on Wolmido Lighthouse Road, you can really appreciate the history of Incheon. Wolmido Island also provides a beautiful sunset with the wide-open West Sea and lighthouse in the background.
Address

120, Bukseong-dong 1(il)-ga, Jung-gu, Incheon

Phone

+82-32-760-6475

Website
Solchan Park
CAISSON24 Rooftop
Among all parks located in Songdo International City, Solchan Park is the only one where you can enjoy a pleasant walk along the coastal water of Incheon and a beautiful sunset. CAISSON24, a prize-winning landmark building at Solchan Park recognized at the Incheon Architecture Awards, has an observatory, a cafe, and a small outdoor concert stage, making it a great place to enjoy a music or exhibitions. Through the big glass window, you can watch a beautiful sunset and enjoy the astonishing night view complete with small light bulbs around the building
Address

20, Convensia-daero 391beon-gil, Yeonsu-gu, Incheon

Phone

+82-32-120

Website