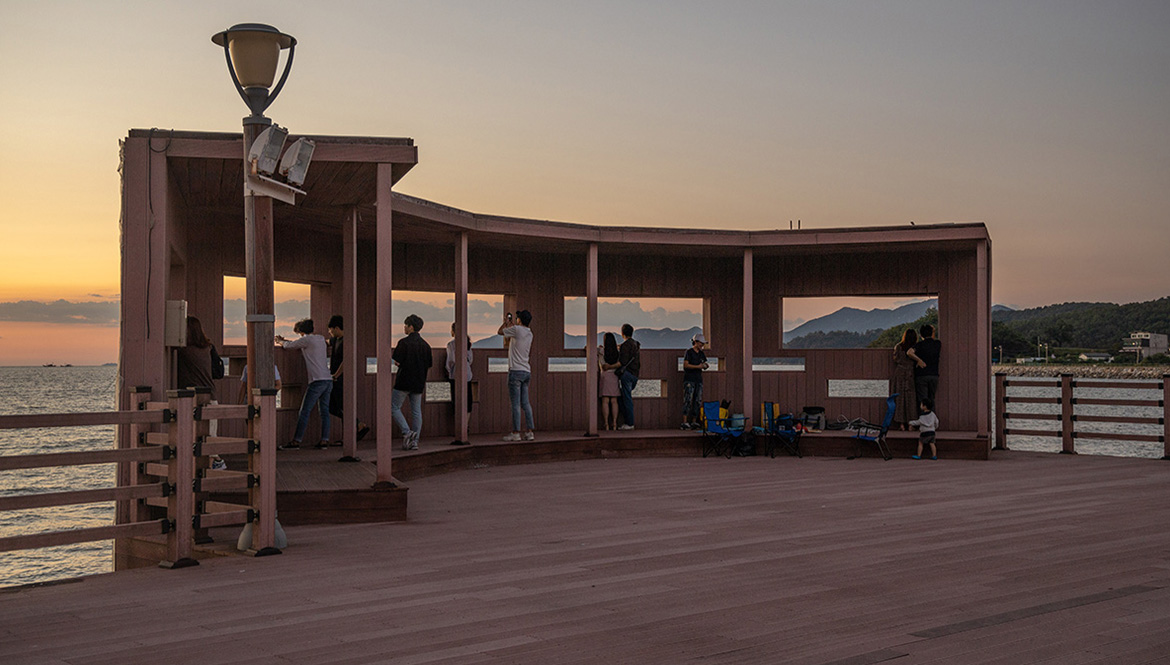 Janghwa-ri Haeneomi Village
Sunset Viewing Point
Janghwa-Ri Haeneomi Village, one of the best three places to view a sunset in Korea, is popular with photographers and ordinary folk taking pictures of the setting sun. You can experience the best sunsets from the middle of October to the end of February when humidity in the atmosphere is relatively low. The sun going down over seawater reddened by the glowing sun, scattered small islands, and the sky that feels ever closer make it the most beautiful sunset in Korea. Visit Janghwa-Ri Haeneomi Village after checking the weather and sunset time to see a horizon where the glowing red sun and the sea seem to meet.
Dongmak Beach
Bunori Dondae
Dongmak Beach, known as the largest sand beach in Ganghwa, has one of the top 5 mudflats in the world, making it a great place to have a beach and shore experience. Behind the white sandy beach are old pine trees standing side by side, and you can watch the beautiful sunset at Bunori Dondae right next to it. Donde refers to a high ground built to defend against foreign invasion and provide views of prospective enemy landings. Bunori Dondae has become a popular spot to see the scenery of both Dongmak Beach and the beautiful sunset.
Address

1481 Haeannam-ro Hwado-myeon, Ganghwa-gun, Incheon

Phone

+82-32-937-4445

Hours of operation

From Dec~To Feb 09:00 ~ 17:00 / From Mar ~To Nov 09:00 ~ 18:00

Website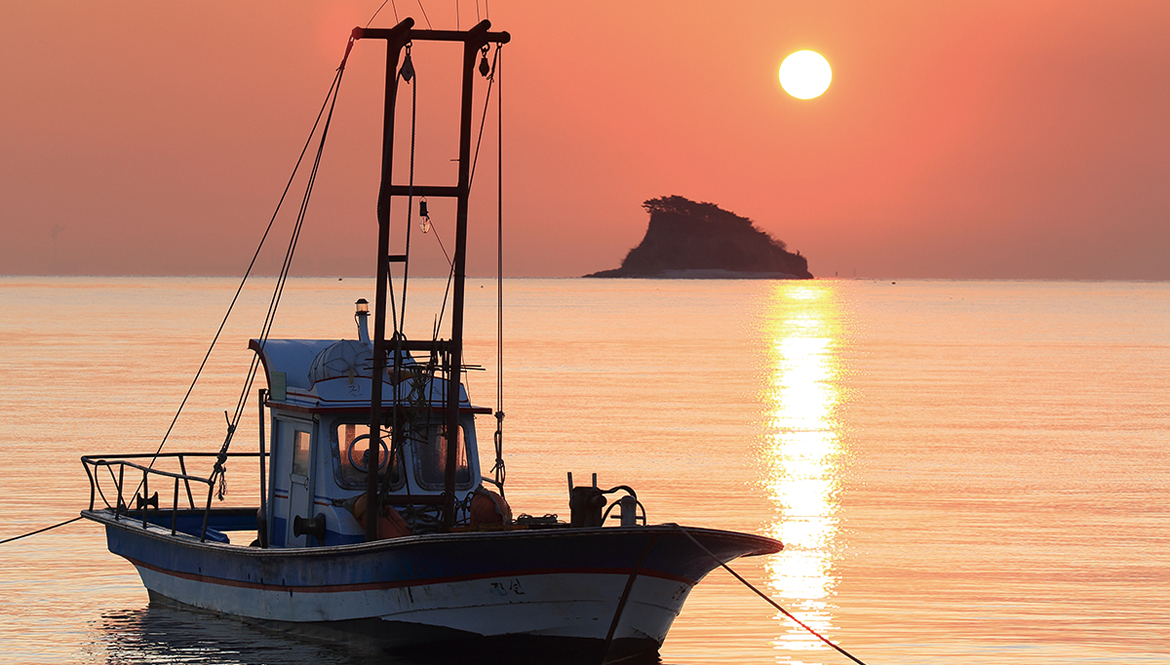 Geojampo Port
Geojampo Dock
Although Geojampo Port is located on the West Sea, you can see both the sunset and the sunrise over the seawater since it opens into the East Sea, making Geojampo the only place you can enjoy both in the metropolitan area. The small and uninhabited island that can be seen from the shore, Maedorang Island, is also called "Shark Island" since it resembles a shark's fin. The sunset, with the uninhabited island in the picture, is memorable from any angle. The forest of fine trees standing in a row along the shore and ships sat on the wide mudflats adds further to the unique atmosphere of Geojampo Port.
Address

11, Jamjindo-gil, Jung-gu, Incheon

Phone

+82-32-760-6475