There are 10 Untact Summer Tourist Attractions in Incheon where you can travel safely and famous for its small crowds and clean nature. There are different tourist destinations from the Incheon City Center that are accessible by boat.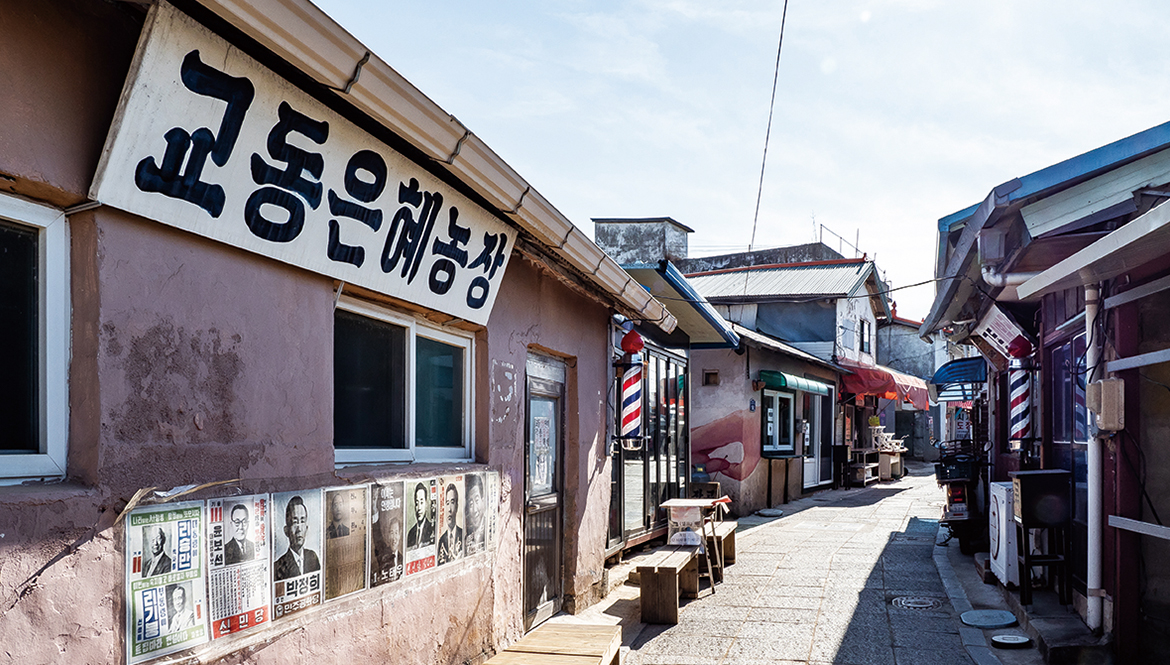 Gyodongdo Island
Gyodongdo Island has remained unchanged since the 1960s and 1970s, waiting for the refugees who escaped from Yeonbaek-gun in North Korea's Hwanghae Province to return to their hometowns. Gyodongdo's famed Daeryong Market, featuring vintage barbershops, medical businesses, coffee shops, and paintings, represents life in the era. You can also see North Korea at the Manghyangdae Heights created by displaced people who miss their families.
Address

485-13, Gyodongdong-ro, Gyodong-myeon, Ganghwa-gun, Incheon

Phone

+82-32-930-4500

Website
Seokmodo Island
On Seokmodo Island, you can camp at Minmeoru Beach. It is a 1km long white sandy beach with mudflats and visitors can also enjoy boat fishing at a nearby port. Bomunsa Temple, one of the top 3 Guanyin (the Goddess of Mercy) sanctuaries in Korea, is famous for the statue of Maae Gwaneum engraved on the nunseop rock, and the exquisite sunset view.
Address

154-1, Kkachigol-gil, Gilsang-myeon, Ganghwa-gun, Incheon

Phone

+82-32-930-3124

Website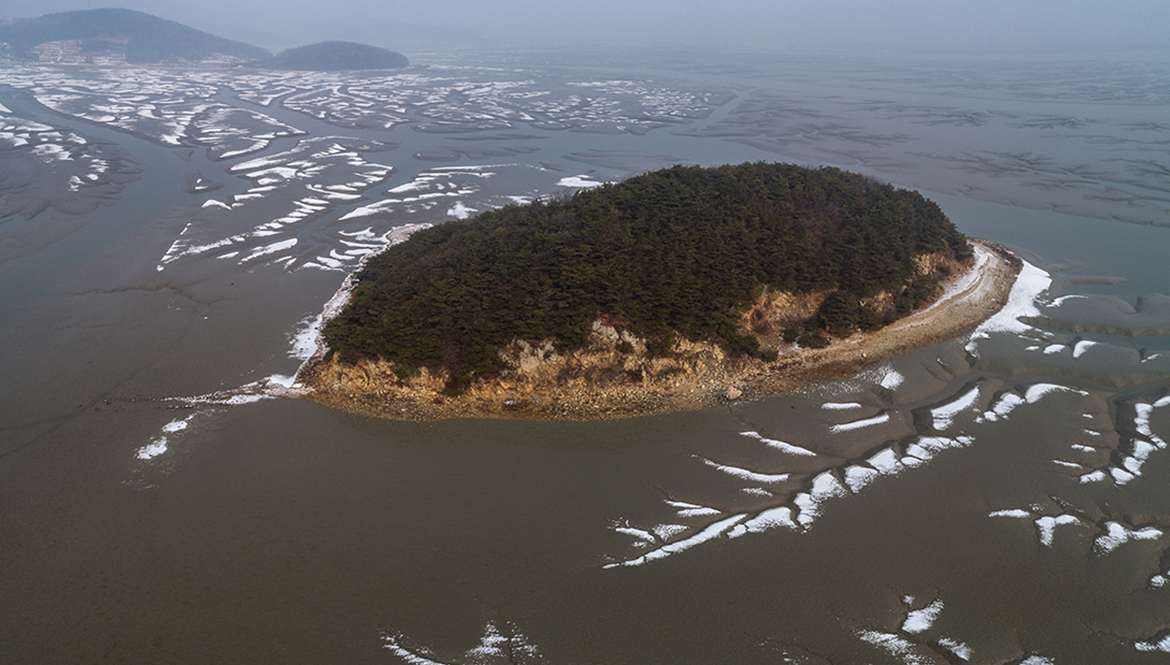 Donggeomdo Island
Donggeomdo is connected to Ganghwado Island's "Road to See Migratory Birds", which is the 8th course on Ganghwa Nadeul-gil (a total of 20), a walking course where visitors can feel the historical, cultural nature of Ganghwa-do. In addition, the entire island can be camped on, making it an island loved by backpackers. There is also the DRFA365 Arts Theater, which only screens art films throughout the year.
Address

Donggum-ri, Gilsang-myeon, Ganghwa-gun, Incheon

Phone

+82-32-930-3114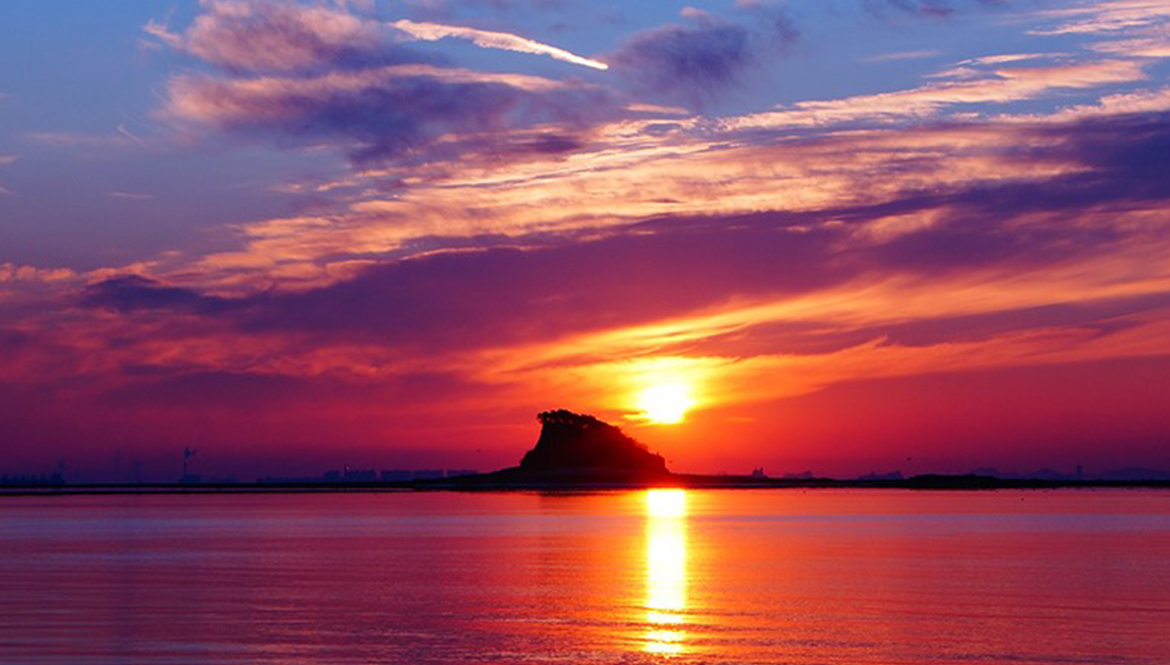 Seonnyeo Rock & Geojampo
(Yeongjongdo)
Seonnyeo Rock near Eurwangni Beach is the filming location of the drama "Crash Landing On You," where the male protagonist succeeded in defecting from North Korea and came on South Korean land. Additionally, Geojampo is the only place in the metropolitan area where you can see both sunset and sunrise because it is located in the west while its port is facing the east.
Address

671-3, Unnam-dong, Jung-gu, Incheon

Phone

+82-32-760-7114

Website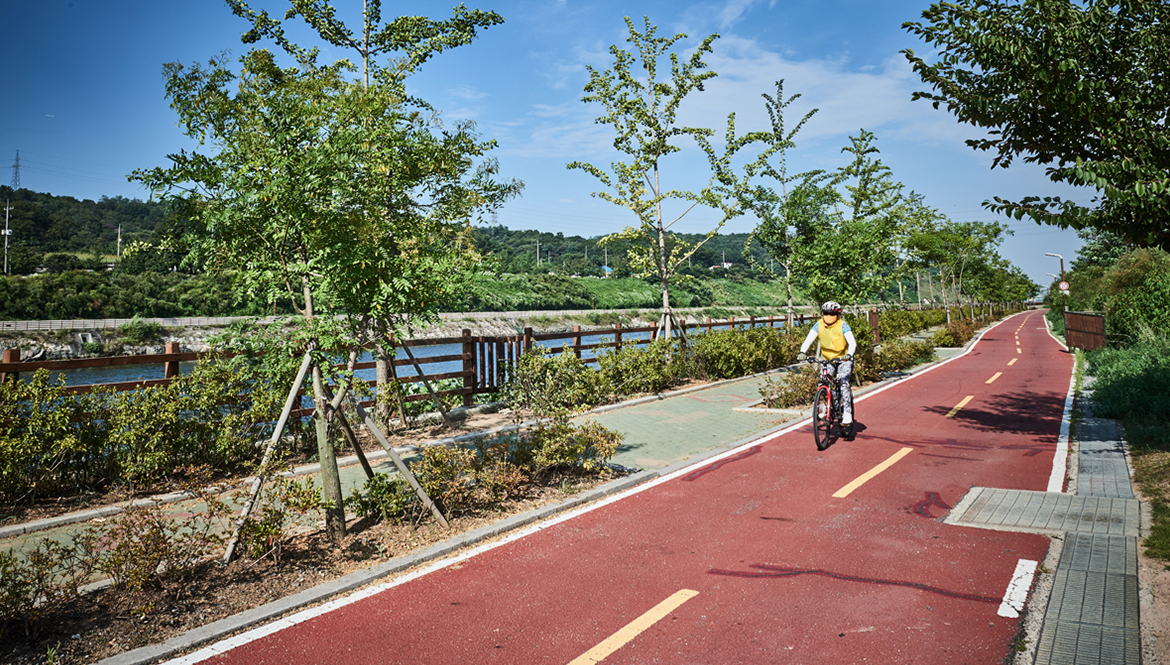 Gyeongin Ara Waterway
Gyeongin Ara Waterway is not only a fantastic biking course, it is called a rider's paradise. It is also the starting point of a bicycle trail across the country. You can enjoy different water leisure activities like canoeing and kayaking. It's also a site for auto camping and glamping.
Gyeyangsan Dulle-gil
Gyeyangsan Dulle-gil is the first course of Dulle-gil in Incheon. It was selected as the "Excellent Forest Trail" in 2017. It is a good walking trail with a gentle slope and length of about 7.29 km which can be done within 2 hours. Many people visit the nearby Gyeyang Flower Maru Park to take pictures and to appreciate the beautiful seasonal flowers such as pink muhly, rapeseed flowers, and cosmos.
Address

65-1, Danam-dong, Gyeyang-gu, Incheon

Phone

+82-32-450-5654

Website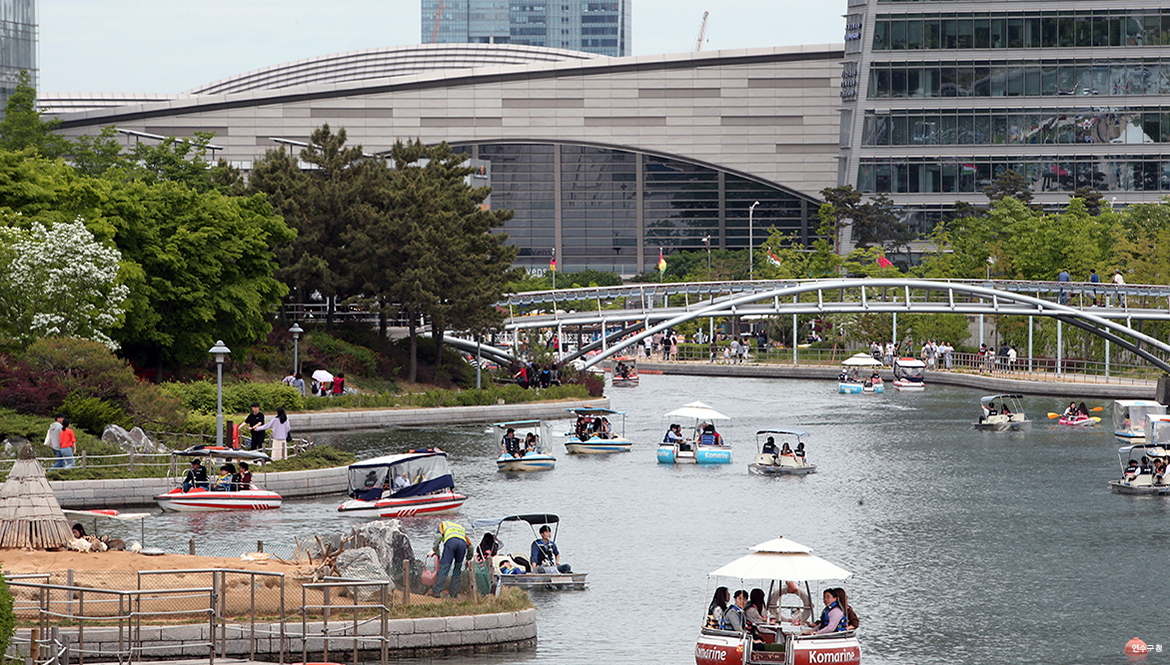 Songdo Central Park
Songdo Central Park is Songdo International City's representative tourist destination and the first park created with seawater. It is a destination where you can experience the water leisure. It is famous for its night view because of the combination of high-rise buildings and night lighting.
Address

160, Convensia-daero, Yeonsu-gu, Incheon

Phone

+82-32-456-2880

Website
Sindo, Sido, Modo Island
Sin, Si, and Modo Islands are called the Three Brother Islands which are connected by a bridge. It's a good place for cycling, hiking, and driving since it is built as a coastal nuri-gil of about 9.5 km long. You can appreciate the surrealist artworks of Ilho Lee at the Baemikkumi Garden Beach Art.
Address

Sido-ri, Bukdo-myeon, Ongjin-gun, Incheon

Phone

+82-32-899-3411

Website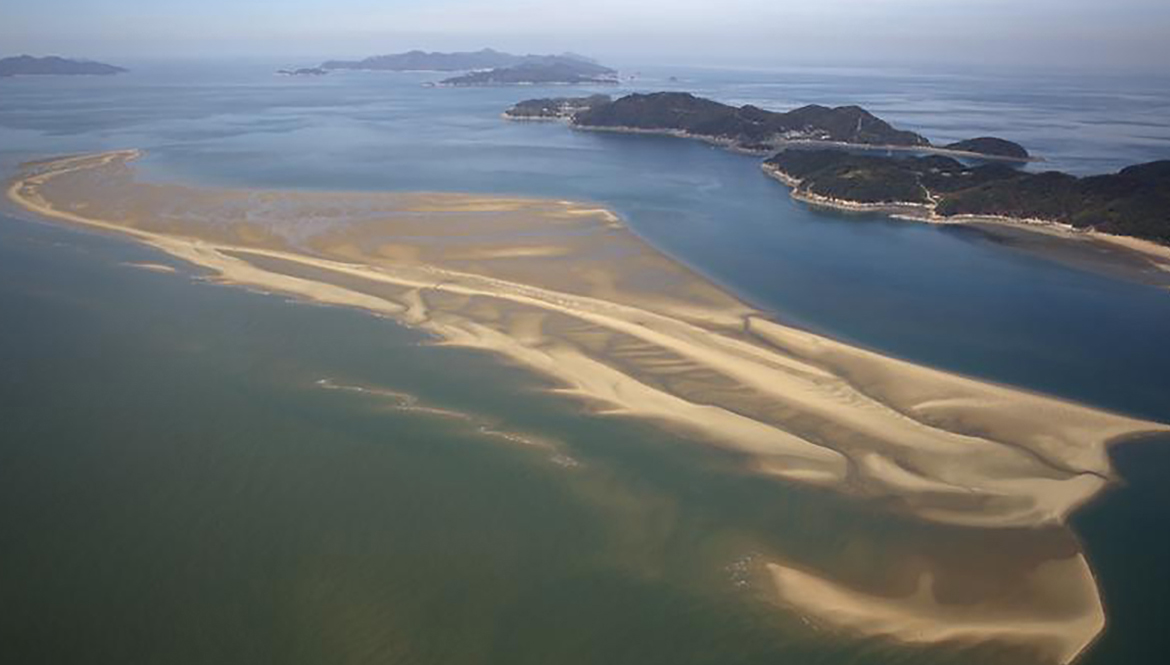 Ijakdo Island
Puldeung is a sandy island likened to a mirage for it only appears twice a day when the tide is low which is one of the travel highlights of Ijakdo island.
Puldeung is a protected marine area stretching about 1.5㎢. It only appears at low tide for about 6 hours a day and disappears. If you match the time, you can see it from the top of Buasan Mountain. A tourist center has been established along the Gaetti-gil, a trekking course that passes through both mountains and sea, so you can tour all over the village.
Address

Ijak-ri, Jawol-myeon, Ongjin-gun, Incheon

Phone

+82-32-761-1950

Website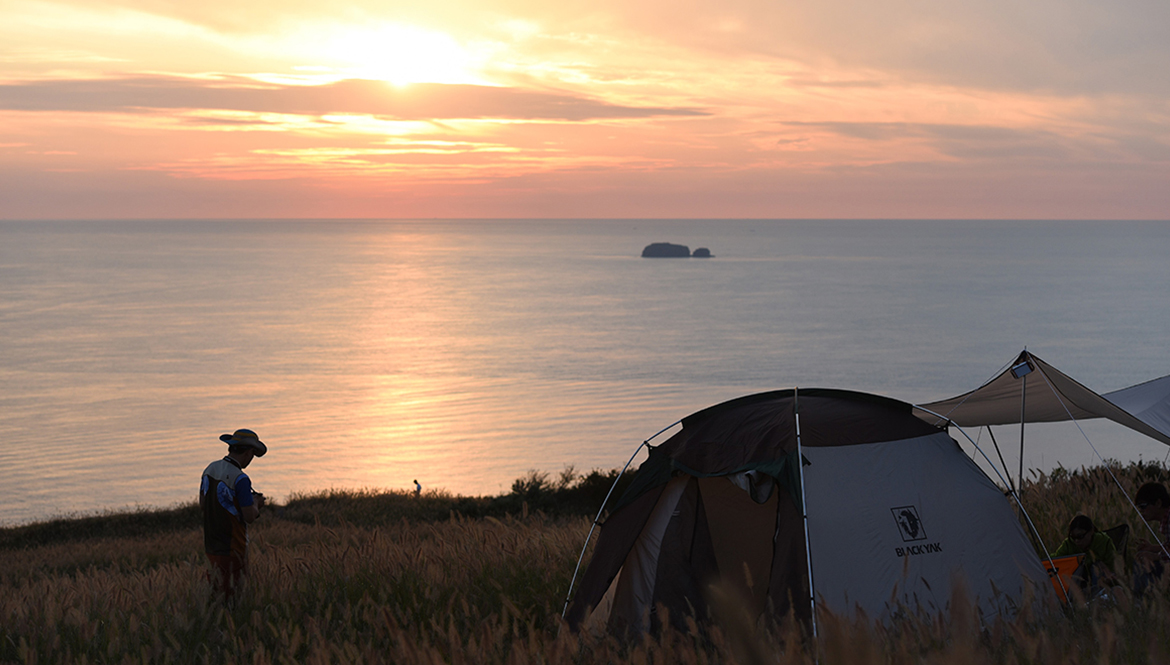 Gulupdo Island
Gulupdo Island is the most unspoiled among the islands in Incheon and it's called the Galapagos of Korea. Gaemeori Hill is a haven for campers for it is a good place to look at the Milky Way on summer nights due to low light as well as see sukryeong and wild deers.
Address

Gulup-ri, Deokjeok-myeon, Ongjin-gun, Incheon

Phone

+82-32-899-3405

Website