The mountains, fields, and wind make trekking trips a great activity to enjoy in Incheon. There are many shallow islands in Incheon, so there are many good courses for trekking. Here are some of the famous trekking spots in Incheon where even beginners can easily challenge themselves while feeling the sea and mountains.
Muuido
Muuido is an island belonging to Jung-gu, Incheon, and was named after a dancer or an armored general riding a horse because of its shape, which can be seen even on foggy days. Guksabong Peak (230m) and Horyonggoksan Mountain (240m), which cross Muuido Island, are rugged mountains, and it is fun to climb along the ridge path. This trekking spot is easy for beginners to challenge as Horyonggoksan and Guksabong are connected, so you can climb comfortably without worrying about getting lost.

* It usually takes 3-4 hours to go up to Guksabong Peak from the Keunmuri Pier and go down to Gwangmyeong Port through Horyonggoksan Mountain.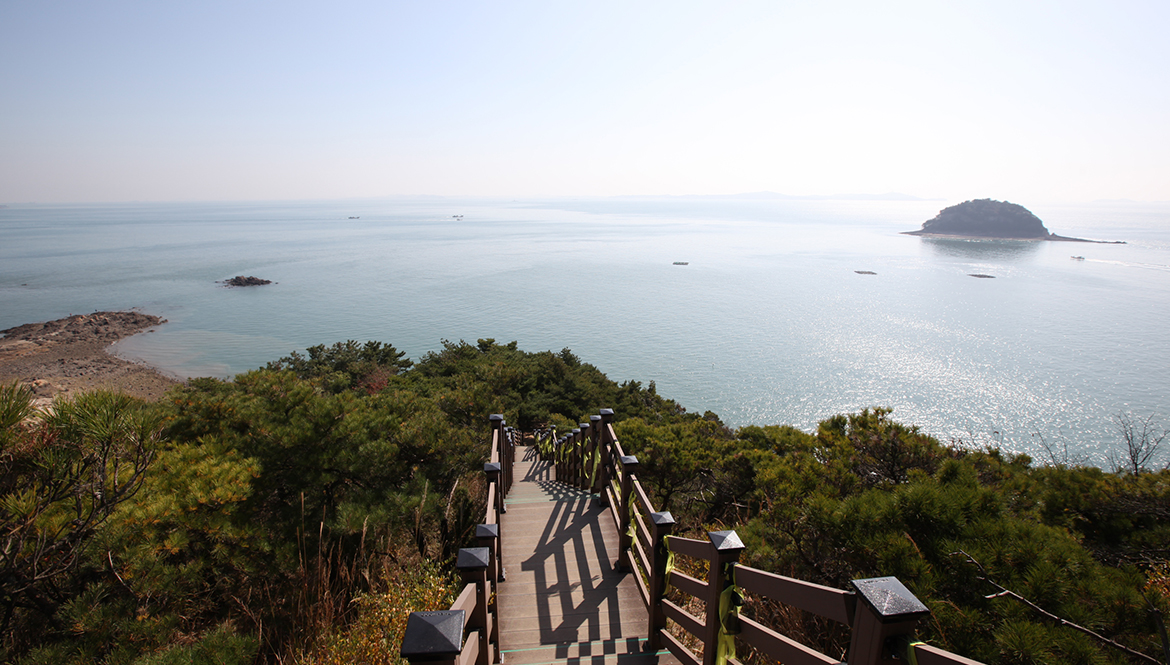 Somuuido
Somuuido is a small island and is connected to Muuido by a footbridge (414m). Muui Badanurigil is a 2.48km-long trail composed of eight sections, which course includes the Somu's footbridge and a tall pine lined path. Each section has its unique characteristics and is customized for the perfect trek. It takes about an hour to explore the whole island. It is recommended as a trekking location since even beginners can do it while admiring the landscape of the island and the city at the same time.

* You can get to Muuido by boat from Jamjindo Quay, buses also run frequently inside Muuido.
Address

369, Muui-dong, Jung-gu, Incheon

Website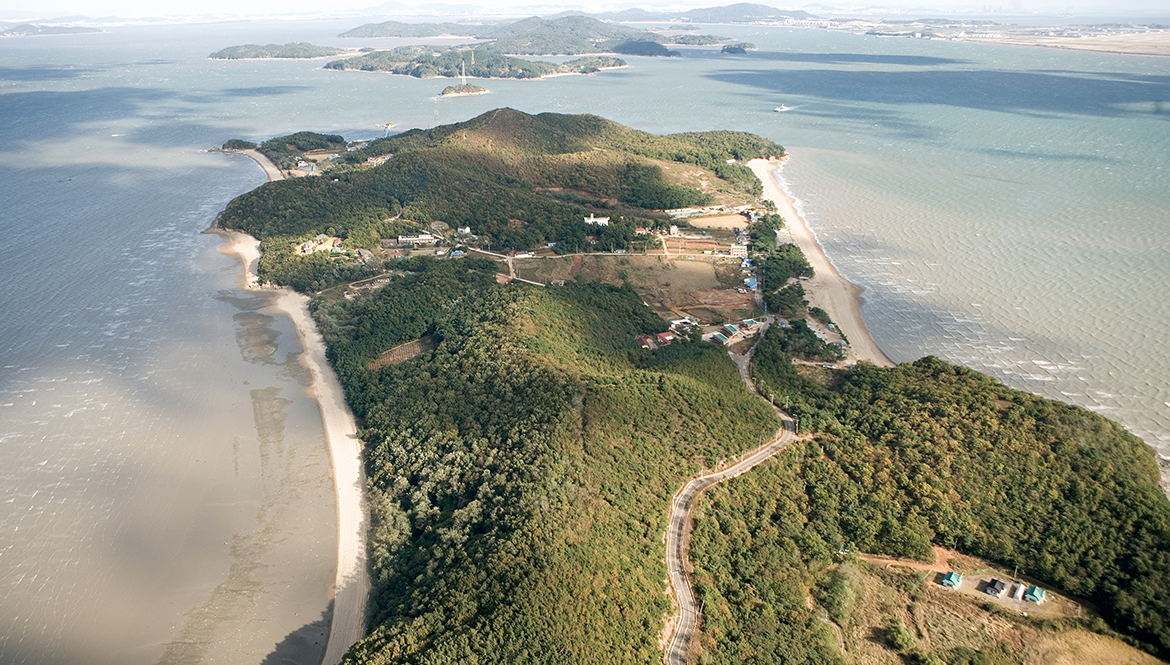 Jangbong-do
Jangbongdo Island is an island that takes about 40 minutes by boat from Yeongjongdo Island and is called a trekking paradise attracting about 350,000 visitors a year. Tracking courses that are good for beginners to challenge here are "Shinseonnori-gil" and "Haneul nadeul-gil". Jangbongdo Island has quite a few uphill and downhill slopes, so it is encouraged to wear hiking boots to enjoy trekking.

* Sinseonnori-gil (8.2km / 2 hours 30 minutes): Jangbong Pier-Sangsanbong Peak-Jangbong 1-ri-Malmungogae (Cloud Bridge)-Guksabong Peak-Heliport-Jangbong 3-ri Palgakjeong
* Haneul Nadeul-gil(3.2km / 1 hour 30 minutes): Jangbong 3-ri Pavilion-Bonghwasan-Jangbongdo Ridge Road-Gamakmeori Observatory
For the ship leaving Jangbongdo Island. Please contact the shipping company for details. (Sammok Pier +82-32-751-2211 /Hanlim Haewoon Corp +82-32-746-8020)
Address

Jangbong-ro, Bukdo-myeon, Ongjin-gun, Incheon