Since Buddhism was introduced, Korean temples have kept over 1,700 years of Korean culture and history. Korean temples nowadays still contain their original beauty in architecture, sculptures, and cultural assets dating from the Three Kingdoms era to the Joseon Dynasty era. If you want to escape from daily life for a while and feel relaxed, we recommend visiting temples that have long histories.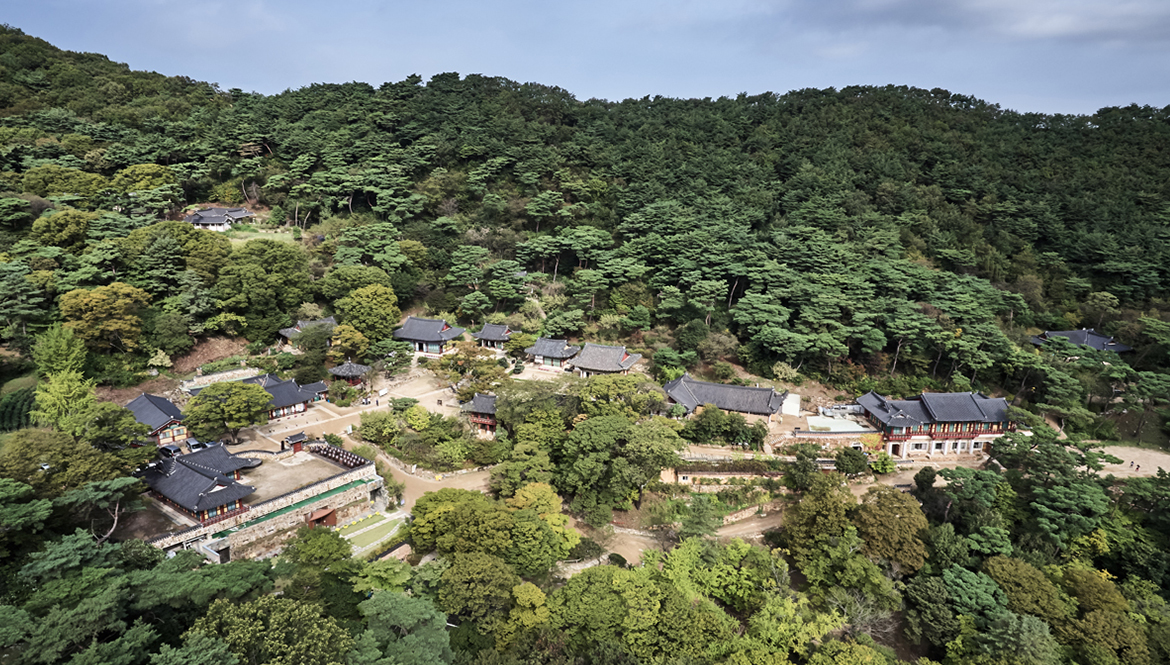 Jeondeungsa
Jeondeungsa Temple, located on Ganghwa Island, is the oldest temple in Korea, built in the early days of Korean Buddhism. The temple stay, which entails spending a day at Jeondeungsa Temple, can help relieve stress by freeing oneself from the obsession of daily life and becoming one with nature in the comfort and relaxation of the mountain around the temple. Jeondeungsa Temple operates a variety of experience programs, such as drinking tea with a monk and visiting other temples.

* The schedule is different for each program, so please refer to the website to make a reservation.
Address

37-41, Jeondeungsa-ro, Gilsang-myeon, Ganghwa-gun, Incheon

Phone

+82-32-937-0152

Hours of operation

Winter season Daily 7:00 ~ 17:00
Summer season Daily 7:00 ~ 19:00
Holidays : Open all year round

Website
Oegyujanggak Archives
Oegyujanggak is a good place to visit with Jeondeungsa Temple. Oegyujanggak is a library built on Ganghwado Island by King Jeongjo during the Joseon Dynasty to store royal books. The books kept in Oegyujanggak and stolen during the Byeongin-Yangyo of the French invasion (1886) were returned to Korea in 2011 thanks to the efforts of the Korean government, but only in rental form, requiring renewal of the contract every five years. Oegyujanggak Archives were registered into the UNESCO Memory of the World Register in 2007 and are important data to understand Joseon society at that time. Therefore, it would be a worthwhile trip if you visit the Oegyujanggak in Goryeo Palace.

* Admission: 900 won for adults, 600 won for youth
Address

42, Bungmun-gil, Ganghwa-eup, Ganghwa-gun, Incheon

Phone

+82-32-930-7078

Hours of operation

Daily 09:00 - 18:00
Holidays : Open all year round