There are ports in Incheon where small fishing boats are anchored and where you can taste fresh seafood. Not only can you buy winter season seafood at low prices, but you can also feel winter at the port.
Sorae Port
Sorae Port is the representative traditional fish market where you can find fresh seafood every day. Many people visit Sorae Port throughout the winter to enjoy fresh winter seafood and winter specialties at a reasonable price, such as yellowtail, fresh oysters, crispy tempura, and spicy fish stew. Aside from food, there are many things to see like the Sorae Railway Bridge, which offers a full view of Sorae Port Fish Market, and Sorae History Museum, which provides an indirect view of the old days at Sorae Port.
Address

12, Soraeyeok-ro, Namdong-gu, Incheon

Phone

+82-32-719-1522

Hours of operation

Daily 09:00 ~ 23:00
Holidays : Open year round

Website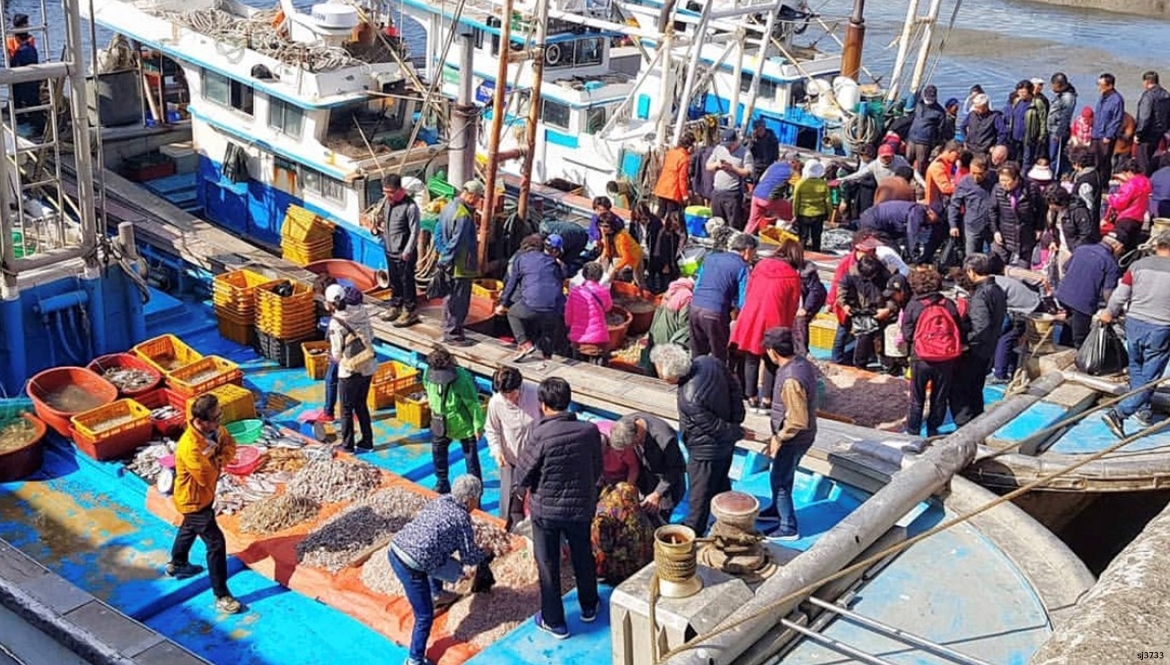 Bukseong Port
Bukseong Port, which was once the largest port in the metropolitan area until the end of the 1970s, is currently a hidden popular port among Incheon residents. As the only On-dock market in the metropolitan area, if you have the chance, you should try to purchase fisheries products at a low price from the fishing boat without going through a wholesaler. Also, there are a lot of sashimi restaurants facing toward the sea, and the scenery varies over time.
Address

49, Bukseongpo-gil, Jung-gu, Incheon

Phone

+82-32-777-1330