In winter, you can enjoy off-the-beaten-path islands and experiences in Incheon. Not only can you see the fantastic scene of the sea meeting the snow, but you can also catch smelt fish by making a hole in the frozen reservoir. We hope that both families and couples visit the islands in winter to create pleasant memories.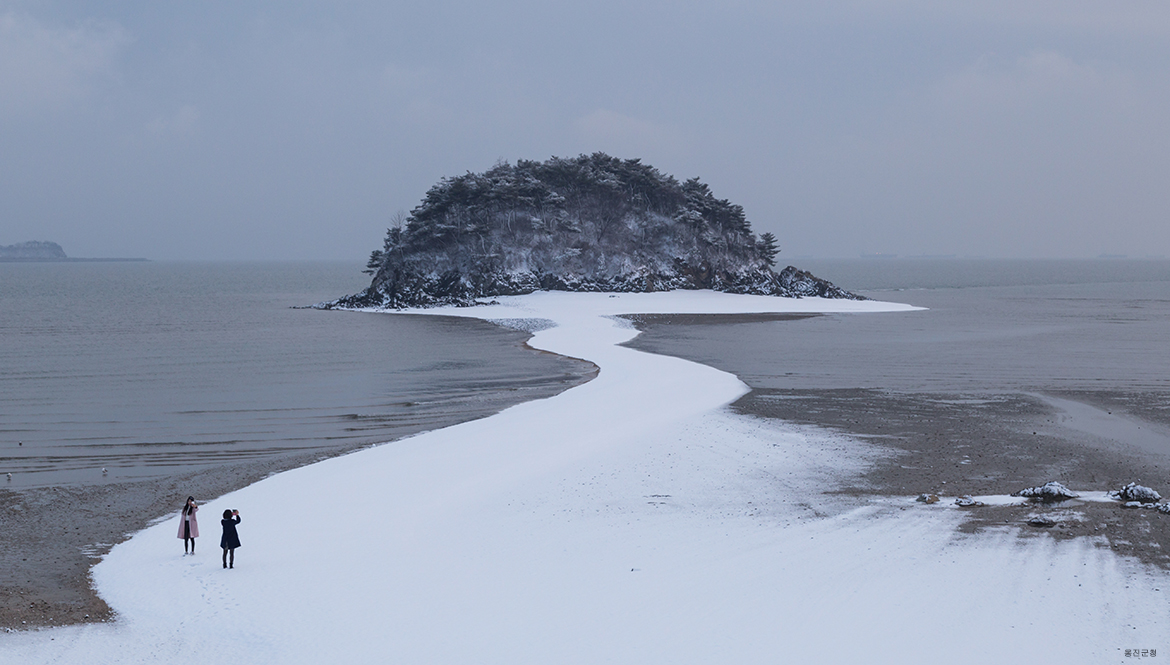 Mokseom Island
You can only enter Seonjaedo's Mokseomdo Island twice a day depending on the tide level. The one-kilometer sea road linking Seonjaedo Island and Mokseomdo Island is made of a solid sand road, not a mudflat. When it snows in the winter, Mokseomdo Island and the sea road are covered in snow. You'll have a unique experience as you enter the island.

* Please visit Mokseomdo Island after checking the tide timetable.
Address

Seonjae-ri, Yeongheung-myeon, Ongjin-gun, Incheon

Website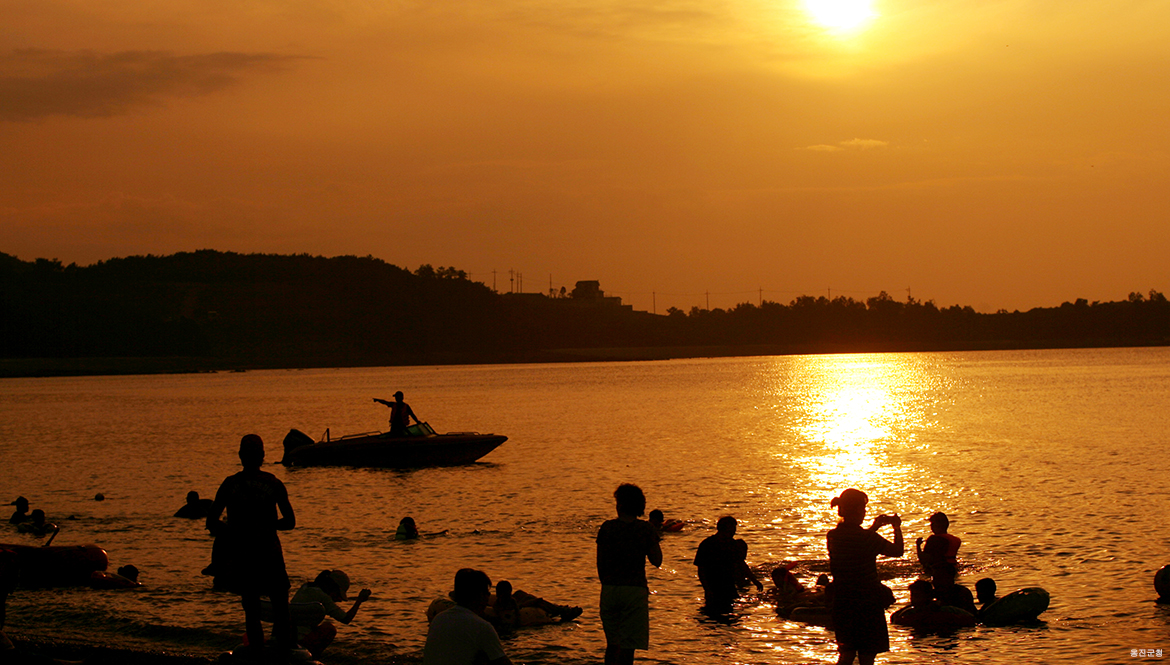 Janggyeong-ri Beach
Many people visit Janggyeong-ri Beach on Yongheungdo Island all year round for its fantastic sunsets, but you can also see more exquisite scenery during winter. In winter, Janggyeong-ri Beach offers a view of the calm winter sea and the 100 year pine trees make the place more picturesque. You'll have a unique and more wonderful view when it snows around the wind turbines in Janggyeong-ri Beach.
Address

Nae-ri, Yeongheung-myeon, Ongjin-gun, Incheon

Website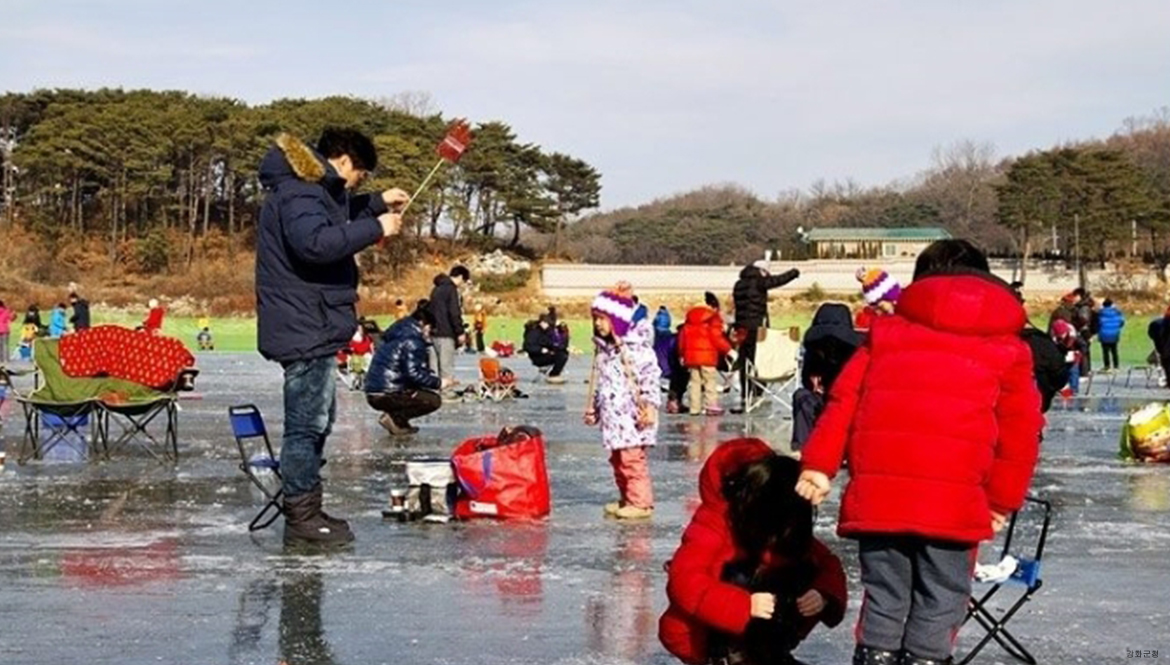 Ganghwa Ice Fishing Festival
The Huangcheng Reservoir, where the Ganghwa Icefish Festival is held, is a reservoir with clean natural conditions, with clear water flowing from the mountain. To ice fish, make a hole in the frozen reservoir and attach bait to a fishing rod. It does not require any special skills so everyone can enjoy it. During the Ganghwa Ice Fishing Festival, not only can you fish and eat trout and smelt dishes, but there are also a variety of leisure activities that children can enjoy, such as ice sledding and ice slides.

Please refer to the website for admission fees, rental inquiries, and experience program schedule
* Festival Date: 2020.01.04 ~ 2020.02.23 (The festival date may change every year, so please check before visiting.)
Address

531, Hwangcheong-ri, Naega-myeon, Ganghwa-gun, Incheon

Phone

+82-32-933-0105

Hours of operation

Daily 08:00 ~ 17:00