Seollal or New Year's Day is a Korean holiday celebrated on the first day of the lunar calendar. Tteokguk or rice-cake soup is eaten, and ancestral rites are performed during New Year's Day. Many people visit traditional markets to buy apples, pears, and rice cakes for the ancestral rites because there are many cheap and fresh ingredients and delicious food in the traditional markets. If you visit a traditional market on New Year's Day, you can get a closer look at Korean new year culture.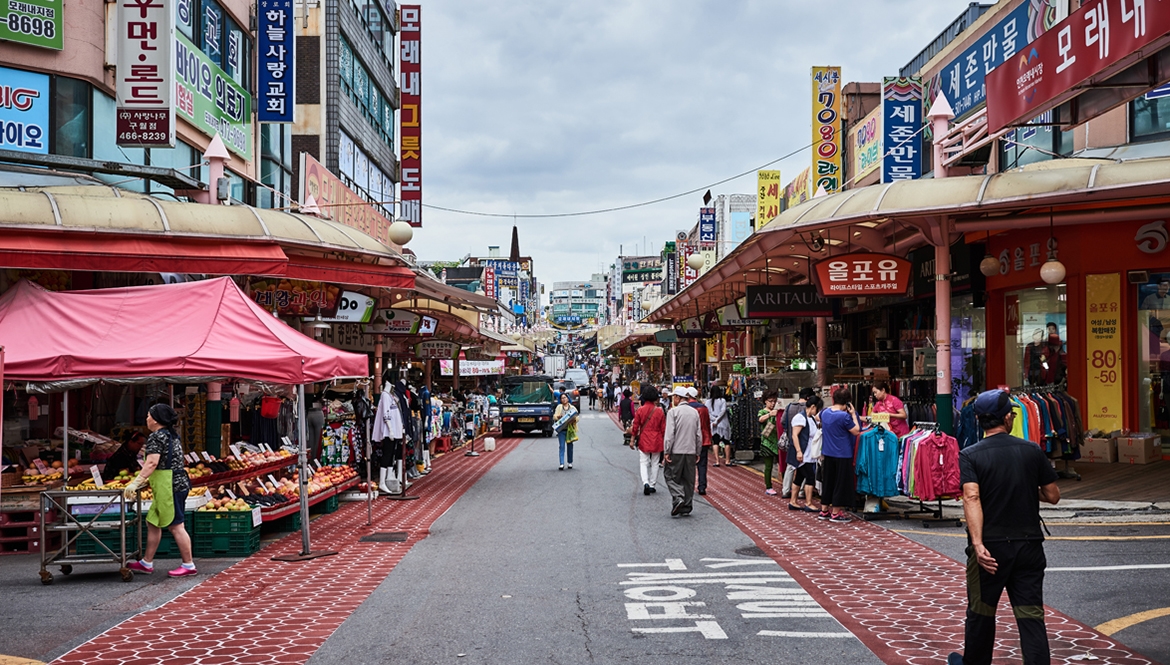 Moraenae Market
Located in Guwol-dong, Moraenae Market is the largest traditional market in Incheon. You can easily see apples, pears, persimmons, and other fruits that will be used in the ancestral rites, as well as rice cakes that are freshly pulled and steamed from the mill. There is a wide variety of Korean food to try here, including tteokbokki, kkoma kimbap (mini seaweed rice rolls), and homemade sweet crispy fried chicken, which can be hard to find in supermarkets. You can enjoy cheap and delicious food and feel the exciting holiday atmosphere which has a different charm than a supermarket.
Address

42-8, Hogupo-ro 810beon-gil, Namdong-gu, Incheon

Phone

+82-32-471-1427

Website
Sinpo International Market
With a history of over 100 years, Sinpo International Market is the oldest traditional market in Incheon. It was called Sinpo International Market as many foreigners have been visiting the market since the opening of the port. There are 160 variety stores such as mills, general merchandise stores, and fruit stores. Dakgangjeong or sweet crispy chicken is the most famous dish here. If you visit this place on New Year's Day, you can feel the generosity of merchants. There is also a parking lot so you can enjoy shopping comfortably.
Address

11-5, Uhyeon-ro 49beon-gil, Jung-gu, Incheon

Phone

+82-32-772-5812

+82-32-764-0415

Website