Incheon, where the Incheon International Airport is located, serves as a passage between Korea and overseas countries. As such, many travelers visit Incheon for business, not just for travel purposes. The Incheon Business Trip Guide has been created so that tourists who visit Incheon for business can continue their business while enjoying adequate rest, shopping, and entertainment.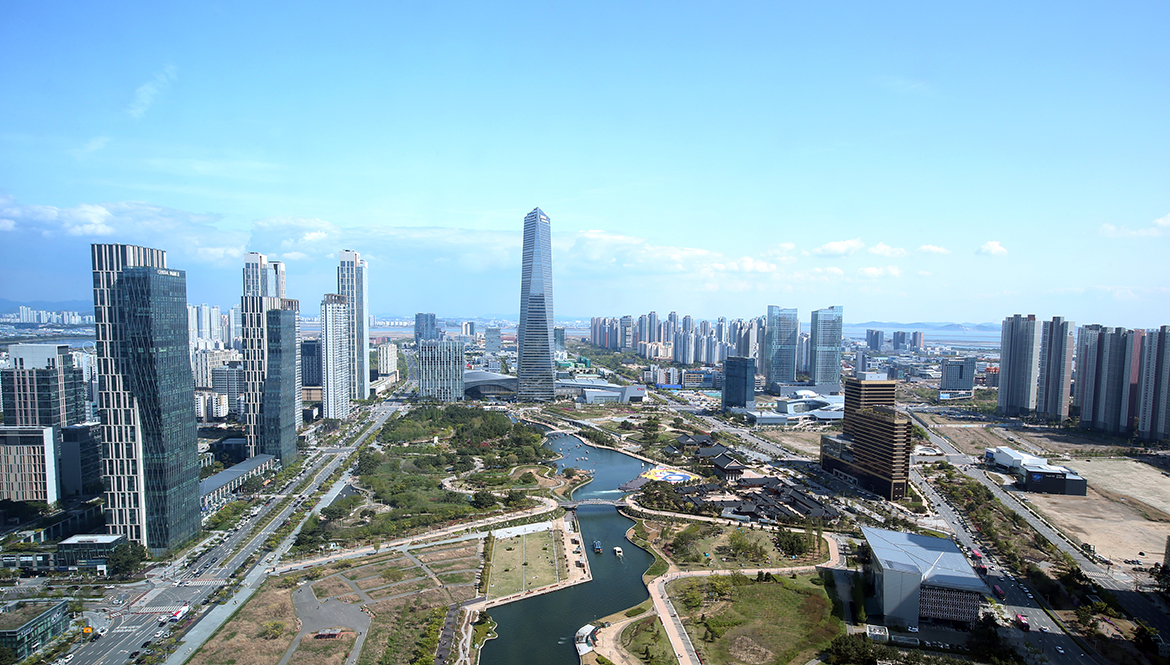 Songdo Central Park
If there is Central Park in New York City, Songdo International City, worthy of its name as the gateway to Korea, has the beautiful seawater made Songdo Central Park. This eco space in the city center has parks, plazas, and green spaces of various themes along the 1.8 km long waterway, which makes it suitable for a walk, and you can also enjoy its fantastic night views. If you want to take a short break from work, Songdo Central Park is perfect.
Address

160, Convensia-daero, Yeonsu-gu, Incheon
Hyundai Premium Outlet(Songdo)
Business travelers can find it difficult to shop because they are busy. However, we would like to recommend visiting the Hyundai Premium Outlet in Songdo. The advantage is that it is connected to Triple Street, a shopping mall complex, so you can also enjoy the movie theaters, cafes, and restaurants. Here, you can find products from famous overseas brands as well as the latest domestic brands. It is the perfect location to shop comfortably, watch a movie or take a break while sitting in a pretty cafe.
Address

123, Songdogukje-daero, Yeonsu-gu, Incheon

Phone

+82-32-727-2233

Hours of operation

Mon-Thu 10:30 ~ 20:30
Fri-Sun 10:30 ~ 21:00


Website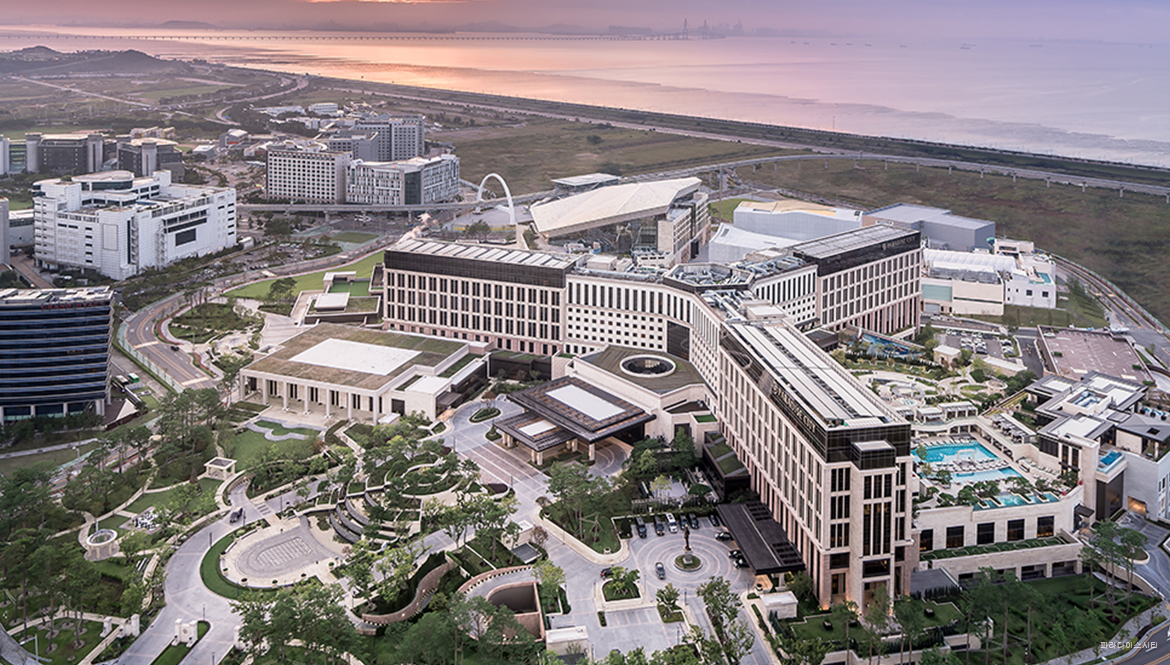 Paradise City
Located on Yeongjong Island, near Incheon International Airport, Paradise City is a resort complex with a swimming pool, casino, club, and spa. In particular, it is the first art-tainment resort in Korea that combines art and entertainment. There are about 3,000 art works by world famous artists displayed throughout the building, making the whole building feel like a huge exhibition hall. After the day's work, you can enjoy the art works, enjoy entertainment at the casino or club, or relax at the swimming pool or spa.
Address

186, Yeongjonghaeannam-ro 321beon-gil, Jung-gu, Incheon

Phone

+82-32-729-2000

Hours of operation

Check in 15:00 / Check out 11:00

Website