If you want to fully enjoy the beautiful nature of Incheon islands, we recommend the Ongjin Forest Roads, where you can see the sea while walking through the forest. A total of 10 Ongjin-gun recommended forest trails are good for feeling each island's forest and coast's natural and seasonal beauty. Introducing the Ongjin Forest Trail trekking course which attracts many visitors.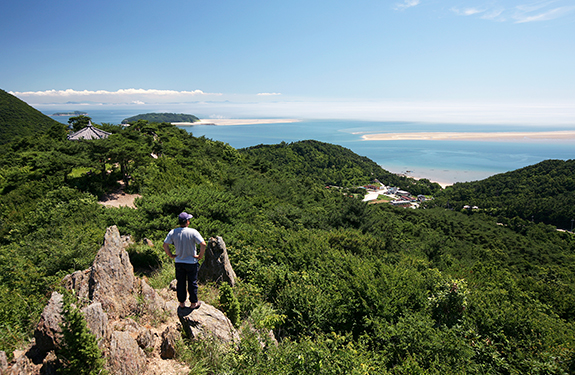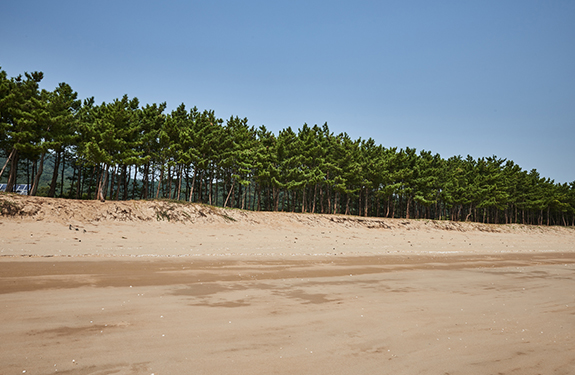 Introducing the Ongjin Island Forest Trail, where you can meet small villages and forest baths. You can see the ocean and neighboring islands at a glance through a long ridge along a dense forest path.
Modo and Daeijakdo are relatively easy courses, so even beginners can enjoy trekking. The Modo Haesong Healing Forest Trail starts from the dock and runs through Baemikkumi Beach to Park Joori. After passing the ridge, you can see black stone beach, Bbojokbawi, Mulseomgori, and the chrysanthemum flowers in full bloom along the embankment road.
The Buasan Forest Trail on Daeijakdo Island is connected to the coastal Dulle-gil, and the mountain is low, making it easier for beginners to climb. If you walk along the forest road, there are many things to see, such as Five Brothers Rock, Bongsudae, and Cloud Bridge, and you can look down at the surrounding islands.
Deokjeokdo Island and Baengnyeongdo Island's forest trails are relatively difficult, but you can see the wonderful West Sea along the ridges. Deokjeokdo Bijobong Pine Forest Trail extends from the dock to the coastal walk, crosses Bijobong to Seopo-ri Forest Bath. The pine (red pine) forest path and the sea view are particularly harmonious.
Baengnyeongdo Dalmaji Forest Trail is an 8.4km long course from the entrance of the Gaeul-ri hiking trail through Junghwa-dong to Hwa-dong, Kongdol Beach, and the Sports Complex (Sagot Beach).
길 이름
코스
거리
소요시간
주소
Modo
Haesong Forest path
Baemikkumi Beach, Park Joori
2.59km
About 1 hour and 5 minutes
Modo-ro, Bukdo-myeon, Ongjin-gun, Incheon
Daeijakdo
Buasan Forest path
Buasan Cloud bridge, Five Brothers Rock
3.33km
About 1 hour and 5 minutes
Ijak-ro Jawol-myeon, Ongjin-gun, Incheon
Deokjeokdo
Bijo-bong
Piine forest path
Bijo-bong, Seopori Forest Bath
4.15km
1 hour and 50 minutes
Deokjeongnam-ro Deokjeok-myeon, Ongjin-gun, Incheon
Baekryeongdo
Dalmaji forest path
Sagot Beach, Freshwater Lake, Hwadong Village
8.79Km
About 2 hours and 32 minutes
Baengnyeong-myeon, Ongjin-gun, Incheon