Among the many islands in Incheon, we would introduce islands that can be easily reached by public transportation and by car. Among the many islands in Incheon, Muuido, Somuuido, and Seonjaedo are easily accessible, so many people visit them. Here are some islands that can be easily reached by car that faces the coast of Incheon.
Muuido Hwansanggil
There are two representative trekking courses in Muuido Island. The Horyonggoksan trekking course is good for taking a leisurely walk while looking at the sea, and there is also a sea trail where you can walk on the sea. As you walk along the sea trail, you can see the waves hitting the cliffs of Horyonggok Mountain. The other is the Guksabong trekking course, which is suitable for a full-fledged hike. Passing through the pine forest path and standing at the top of Guksabong, the surrounding small islands, Seungbongdo and Jawoldo, spread out like a panorama. You can also appreciate the sunset views.

*Muuido Trekking Course
Course 1 (Time required: about 2 hours)
Entrance to Horyonggoksan Forest Bath-Horangbawi-Sinseon Mineral Water-Horyonggoksan Top-Madangbawi-Buddha Rock-Hwansanggil-Hanagae Beach
Course 2 (about 2 hours 50 minutes)
Saemkkumi Pier-Madangbawi Rock-Horyunggok Mountain-Cloud Bridge-Guksabong Peak-Keunmuri Village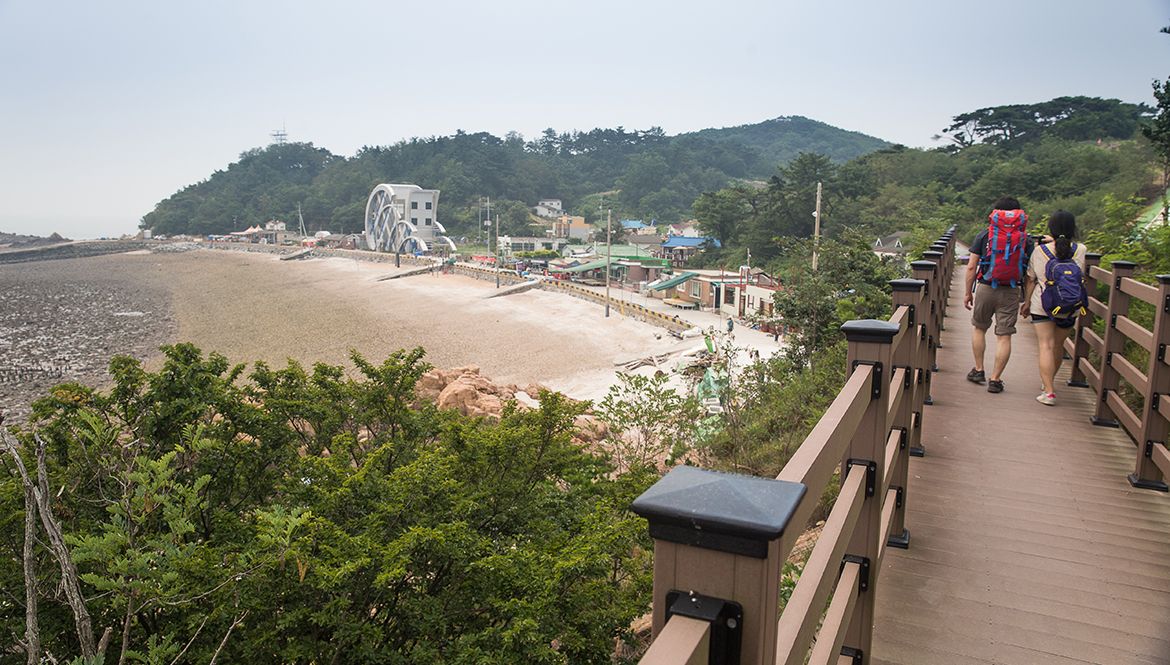 Somuuido Muui Bada Nurigil
Muui Bada Nuri-gil is a trekking course that provides a panoramic view of the fishing village and the ocean along the Somuido coastal road, village road, and mountain trail. Dulle-gil starts from the pier across the bridge. From the observatory, you can enjoy a view of the surrounding islands, and you can feel the beauty of Somuido Island as you take a look at the 8 great sceneries of Muuido Island and the surrounding small beaches.

* Nuri 8 Scenes: Bucheokkaemi , Mongyeo Beach, Myeongsa Beach, Janggunbawi Rock, Dangsan, Ansan, West/East Village, Somuuido Footbridge
* Somuuido Muui Bada Nurigil (Required time: about 1 hour)
Somuuido Footbridge-Entry Square-Ansan-Myeongsa Beach-Mongyeo Beach-Bucheokkaemi Observation Deck-Ttemuri Pier
Address

369, Muui-dong, Jung-gu, Incheon

Phone

+82-32-821-5566

Website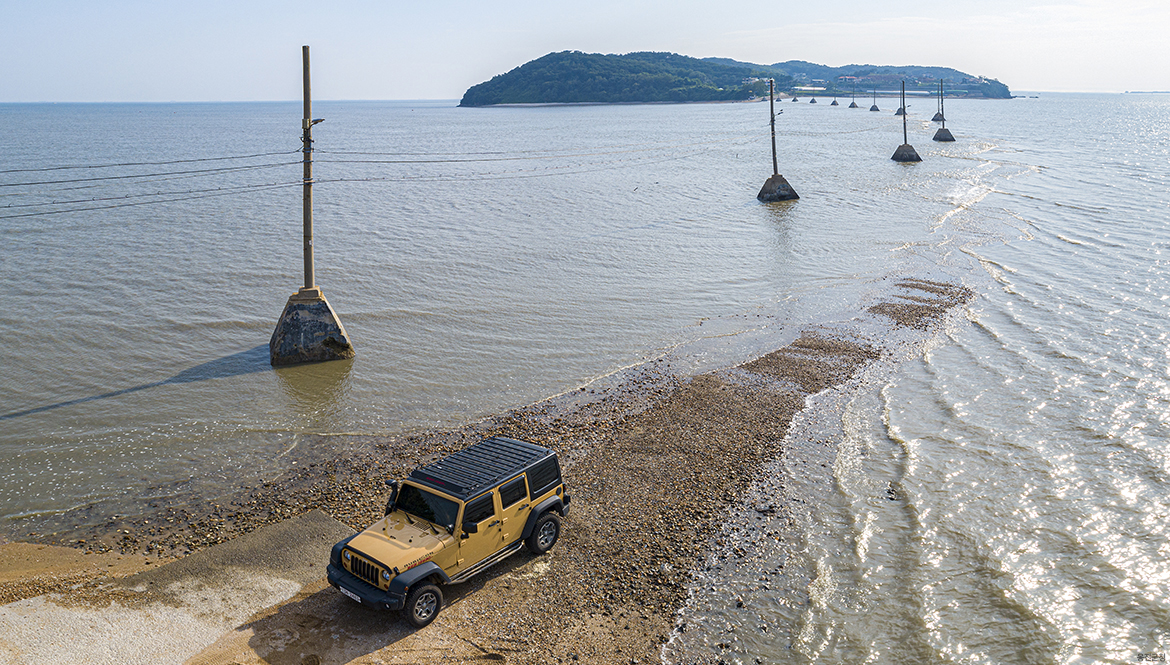 Seonjaedo(Cheukdo)Trekking
Seonjaedo was ranked first among the "33 Beautiful Islands to visit in South Korea" selected by CNN. Seonjaedo Island is very famous for trekking and cycling. If the sea road opens at low tide, you can walk on the side road, and you can go by car. In addition, you can walk some parts of the island with 17 courses on Yeongheung Ikryeonggun-gil, and the 1-hour course from Seonjae Branch to Dangneomeo Beach is recommended. You can also walk along the beach with a trekking course located in the middle of Seonjaedo Mural Village. In the evening, you can enjoy the rainbow lighting of Yeongheung Bridge, which connects Seonjaedo and Yeongheungdo Island.