Here are some places where you can enjoy Christmas in Incheon. From Michuhol Winter Market, a small local festival, to Santa Village, a seasonal special event of Paradise City, there are several places that are filled with the Christmas atmosphere. A luxurious hotel stay is also recommended.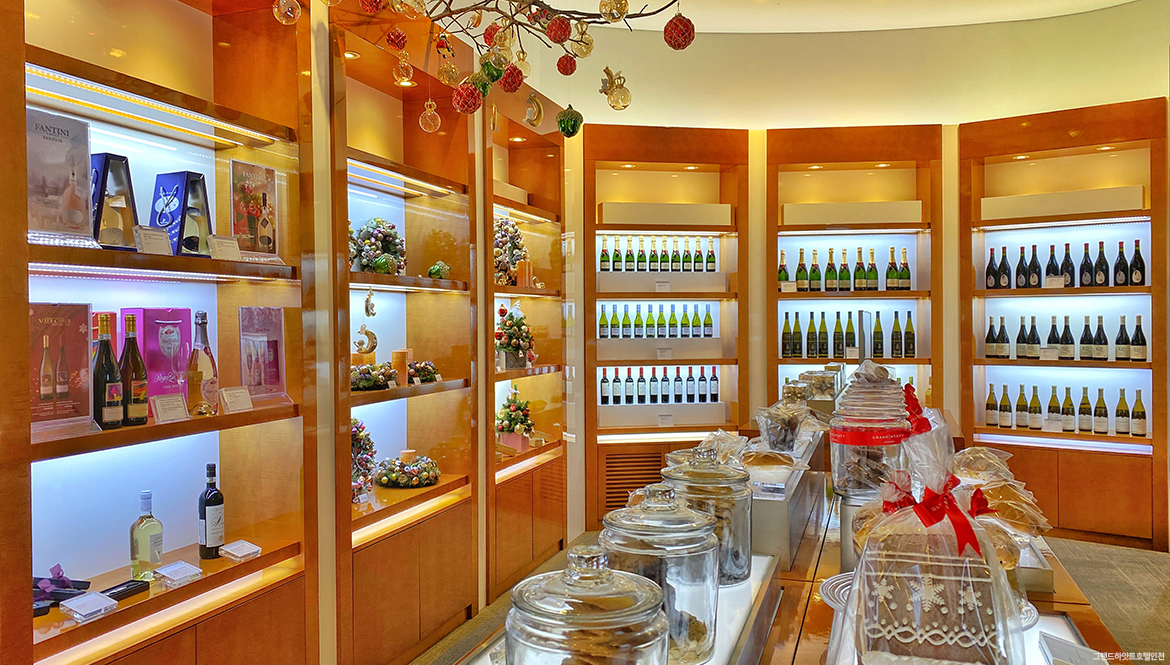 Grand Hyatt Incheon
The Grand Hyatt Incheon is conveniently positioned close to Incheon International Airport, making it ideal for travelers. There are also many facilities within a 10-minute walk, such as Paradise City Casino and Wonder Box. Also, the Grand Hyatt Incheon is very famous for the winter play package that can be enjoyed with the family. Various events are offered as the Zumba Kids Class for children and the culinary class. It is recommended to enjoy the pleasant Christmas atmosphere with your family at the Grand Hyatt Incheon.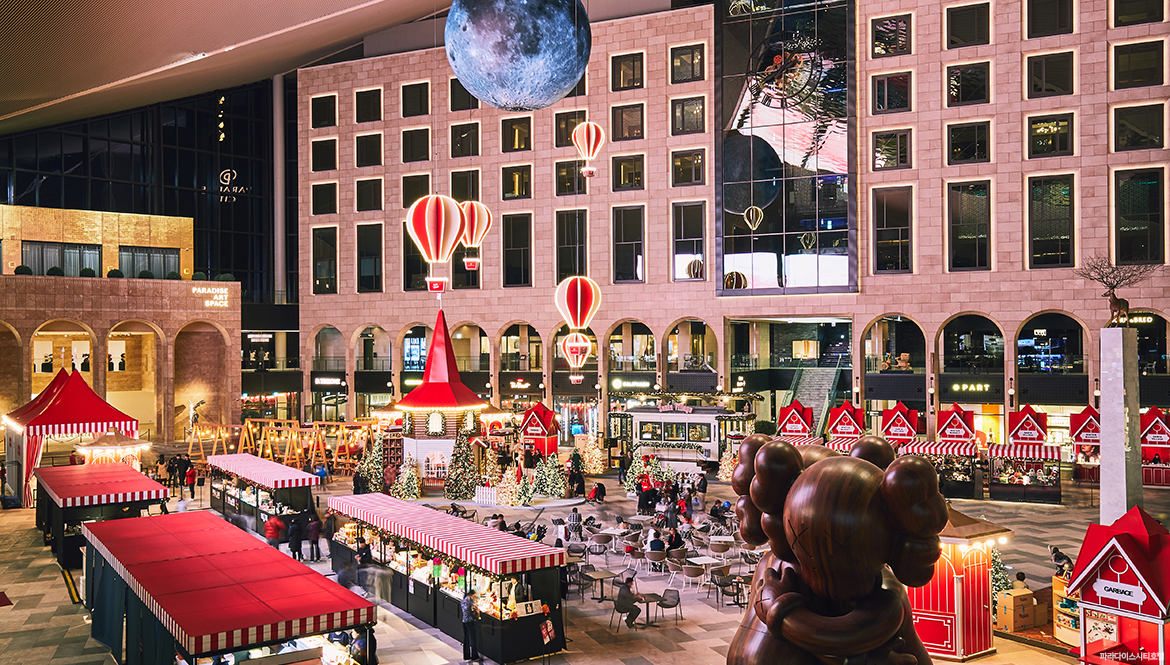 Paradise Santa Village
This is a seasonal special year-end festival held at the Paradise City Hotel from the end of November to early January. Entering Paradise City Plaza Square, you see Santa Village, decorated with hot air balloons, Christmas houses, trees, and Rudolph sleigh centered around a huge moon. Anyone can get a memorable picture against the glittering tree backdrop. In addition, there are various things to enjoy and see, including Korea's largest Christmas market, food zone, and event zone, so it is worth visiting once if you pass by.
Address

186, Yeongjonghaeannam-ro 321beon-gil, Jung-gu, Incheon

Phone

1833-8855 / Plaza & Customer Support 032-729-5120

Website
Michuhol Winter Market
Michuhol Winter Market is a festival based on Incheon's representative Christmas market concept and is held every year near Juan Station Square. A large Christmas tree and a tunnel of light are installed in the city, and the residents host a flea market. In addition, you can enjoy various attractions while feeling the year-end atmosphere in the city, such as Michuhol's famous restaurant Pocha, where you can taste Michuhol's delicious restaurants in one place.

Entry is Free.
Address

95-19, Juan-ro, Michuhol-gu, Incheon

Website