Incheon coast consists of many islands. There are bridges over the sea connecting the islands for smooth travels. There are drive paths where you can tour Incheon islands starting with bridges that make you feel as if you are running on the sea.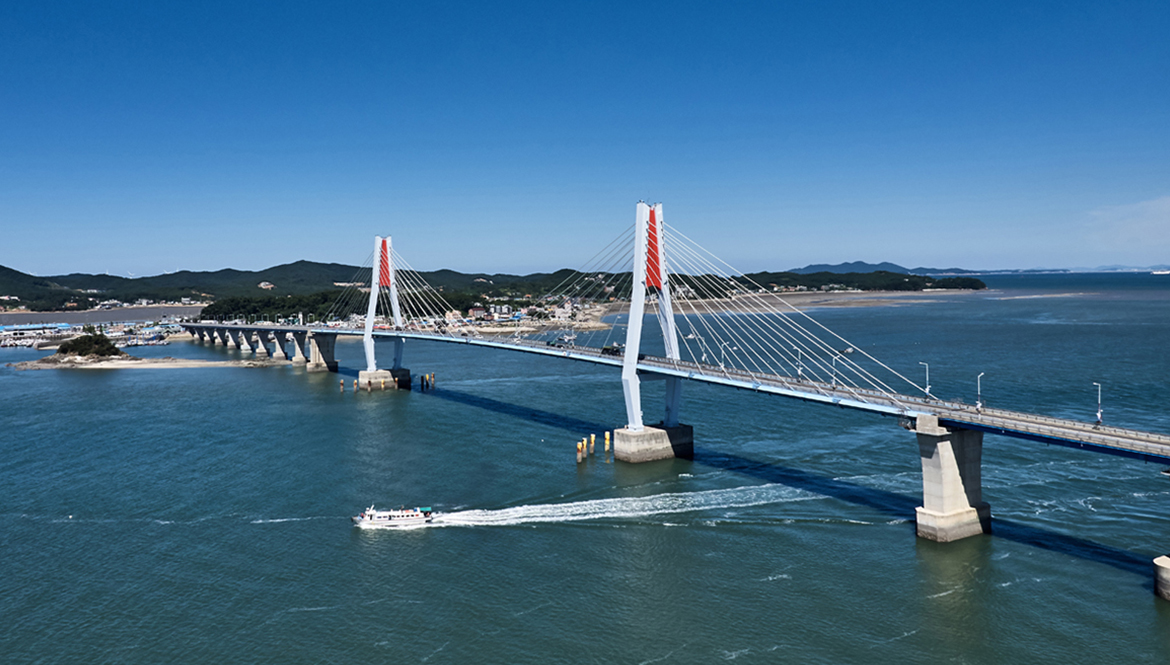 Sonjaedo-Yeongheungdo
You will get to the small island of Seonjaedo if you drive through Seonjae Bridge which connects Daebudo Island and Seonjaedo Island. In the northern part of Seonjaedo, there is a natural playground for children where they can experience mudflat activities. When the tide is low, you'll be able to drive to Tanduburido Island, Mokseom Island and Cheukdo Island, which is an off-the-beaten-track. You can cross the Yeongjeung Bridge from Seonjaedo Island to Yeongheungdo. Many tourist attractions can be seen while driving since it is a big island. Many people come to take photos in Sipripo Beach and Janggyeongni Beach because of their wonderful sunset and blue sea. Children can also enjoy many tourist spots like the Energy Park where they can learn about energy and the Yeongheung Island Naval Monument where they can see a navy ship.
Address

Seonjae-ri, Yeongheung-myeon, Ongjin-gun, Incheon
294, Yeongheung-ro, Yeongheung-myeon, Ongjin-gun, Incheon

Website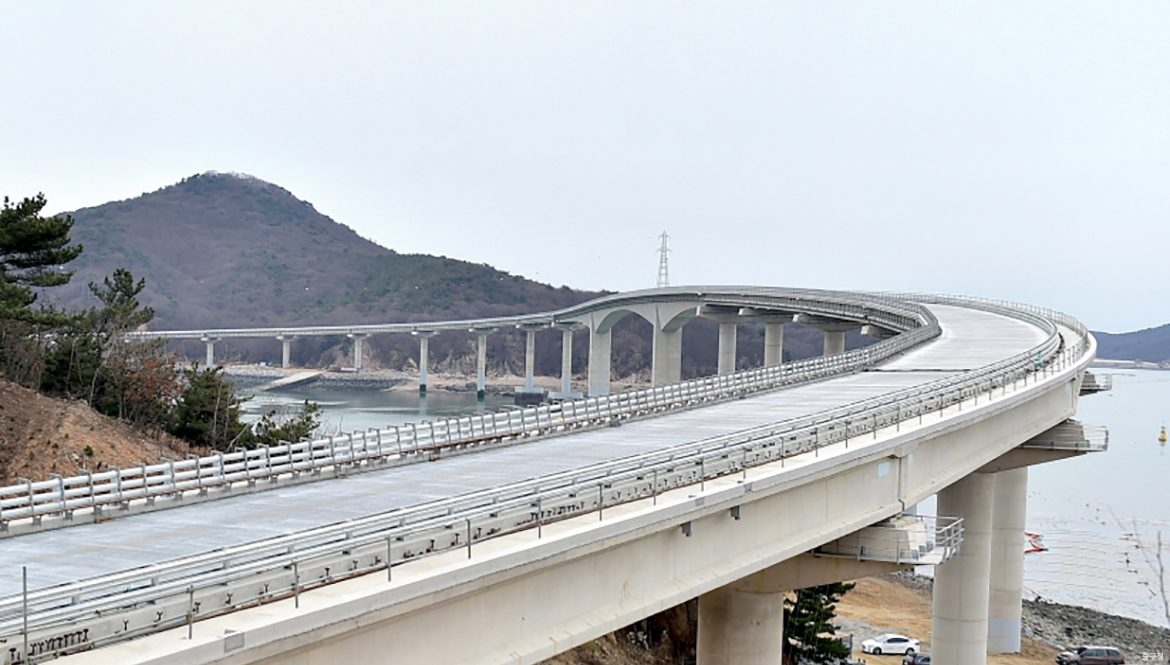 Yeongjong-Muuido -Somuuido
To go from Yeongjongdo Island to Muuido Island, you have to cross two bridges. Firstly, the Muui Bridge near Geojampo Port in Yeongjongdo Island opened in 2019 allows you to enter Muuido Island by car. Silmido Island is located on Muuido Island and can only be reached twice a day at low tide. There is also Hanagae Beach which is famous for its large mudflat. Secondly, you can walk over the sea from Muuido Island to Somuuido Island using the Somuii pedestrian overpass. Somuui pedestrian overpass is a circular path that starts from Somuui port and includes Mongyeo Beach and Ttemuri Port. It takes about an hour to explore the entire island using this course.
Address

103-10, Deokgyo-dong, Jung-gu, Incheon

Phone

+82-32-760-7114

Website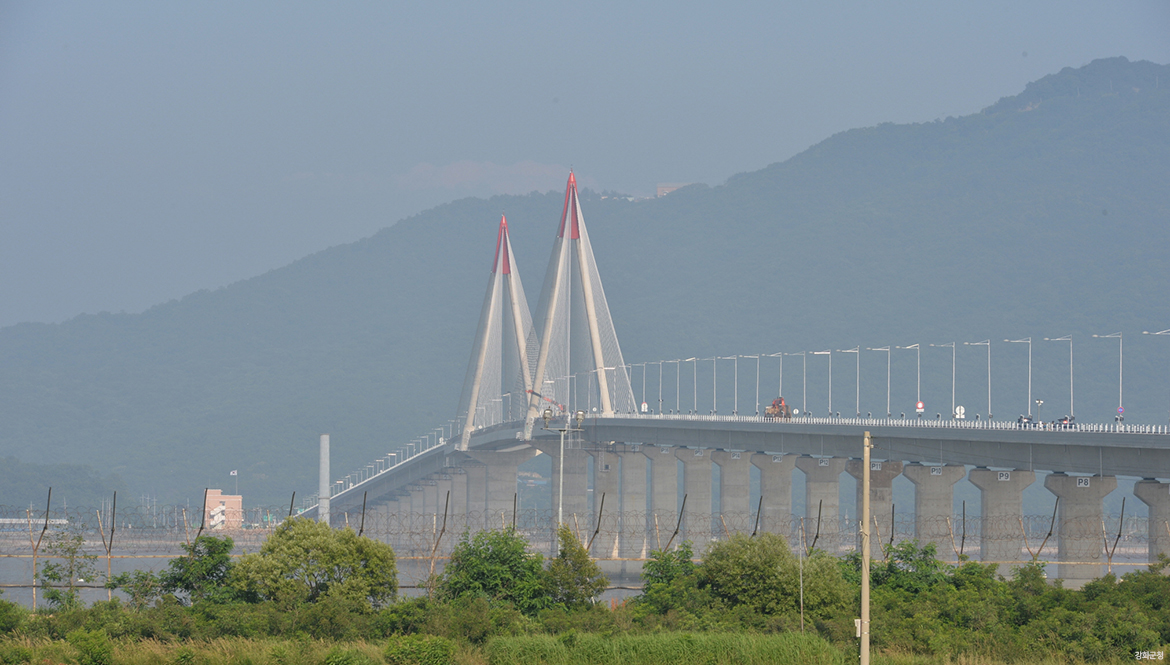 Ganghwa-Gyudong-do-Seokmodo
Ganghwa Island is a historical tourist attraction site. The entire island is a UNESCO World Heritage Site with historical artifacts scattered throughout the island. North Korea lies 2.6km across the sea from a village in Gyodongdo Island, and you need to get a pass before entering. Gyodong Bridge is 2.11km long which gives you a good view of the Incheon sea while driving. Aside from the driving course, there are many places to see in Gyodongdo Island. There is Daeryong Market, a place where time stopped in the 60s and 70s, and also Manghyangdae where ancestral rites for the displaced people are performed annually. Also, many people travel to both Ganghwa Island and Seokmodo Island since it can be accessed through Ganghwa Island. With the opening of Seokmo Bridge in 2017, Seokmodo Island has become a good place to drive by car. If you cross the Seokmo Bridge and reach the middle of the road to Minmeoru Beach which is along the Ganghwa Nadeul-gil 11th course Seokmodo Baram-gil, you can see the East Asian seepweeds, which gives a spectacular view only in autumn. There are also many places like Bomunsa Temple, which was established during the time of Queen Seondeok in Silla Dynasty, you can enjoy fishing on a boat. Many people visit the island for a day drive.
Address

Inhwa-ri , Yangsa-myeon, Ganghwa-gun, Incheon
Seongmo-ri, Samsan-myeon, Ganghwa-gun, Incheon

Phone

+82-32-930-3114 / +82-32-932-1100

Website