Incheon has endless things to enjoy even in winter. Filled with exciting activities like snowball fights, snow sledding, and skating. If you visit Incheon in winter, this will help you experience a proper Incheon winter.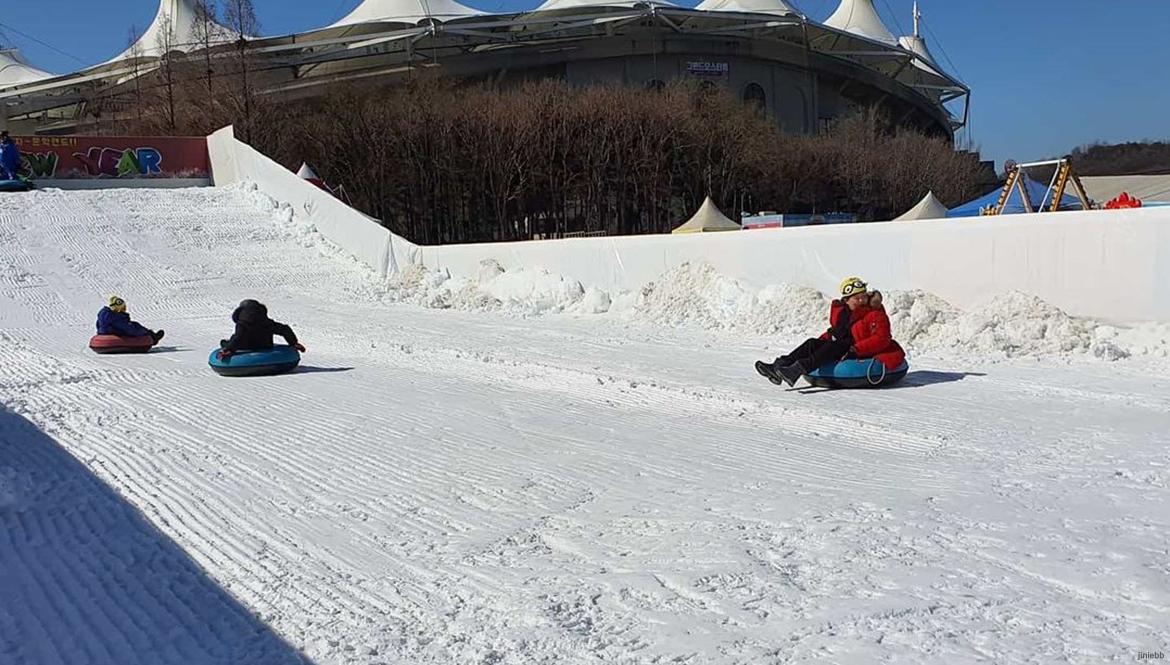 Munhak Stadium Snow Park
Snow sledding is an indispensable activity in winter. There are two types of sleds, 120m and 60m long. With an admission ticket, you can experience snow sledding, traditional ice sledding and other Korean traditional games. It is recommended to wear waterproof clothing and gloves are required to ride the snow sled.
* Free admission for less than 24 months (proof required)
* Please contact us for admission fees
* Operating hours and opening times may vary every year.
Address

618, Maesohol-ro, Michuhol-gu, Incheon

Phone

+82-32-429-5549

Hours of Operation

Daily 10:00 ~ 17:00
* Ticket Closing: 16:00
* Lunch time from 11:50 to 12:30 (Sledging is not available)

Website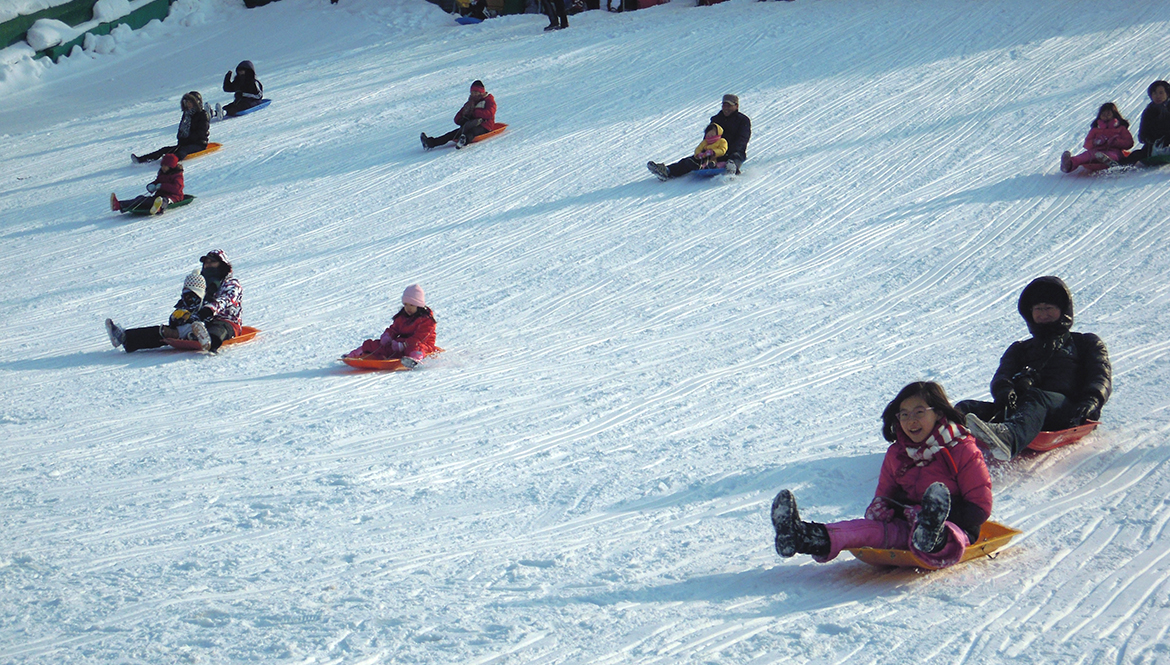 Incheon Grand Park
Visited by 4 million people a year, Incheon Grand Park is the representative park in the metropolitan area. There is a botanical garden, a children's zoo, a rose garden, and a sculpture garden. Most importantly, there is a four-season sledding area, which is a snow sledding area in winter and a water sledding area in summer. Be sure to visit this location in the winter with friends and family to create lasting memories while riding the snow sled.

Address

236, Munemi-ro, Namdong-gu, Incheon

Phone

+82-32-440-5831~9

Hours of Operation

Winter season 6:00 ~ 22:00
Summer season 6:00 ~ 23:00
Holidays : Mon

Website
Haeoreum Square Skating Rink
Skating is a sport that can only be enjoyed in the cold winter and Haeoreum Square Skating Rink is a safe playing area for the whole family to enjoy. Here, you can feel winter while running on the ice. You can rent equipment such as skates, sleds, helmets and gloves, so visit without worries.


Address

1454, Aam-daero, Namdong-gu, Incheon

Phone

070-4206-3896 (DOMESTIC CALLS ONLY)

Hours of Operation

Mon-Fri 10:00 ~ 20:00
Sat-Sun 10:00 ~ 21:30
Holidays : Open all year round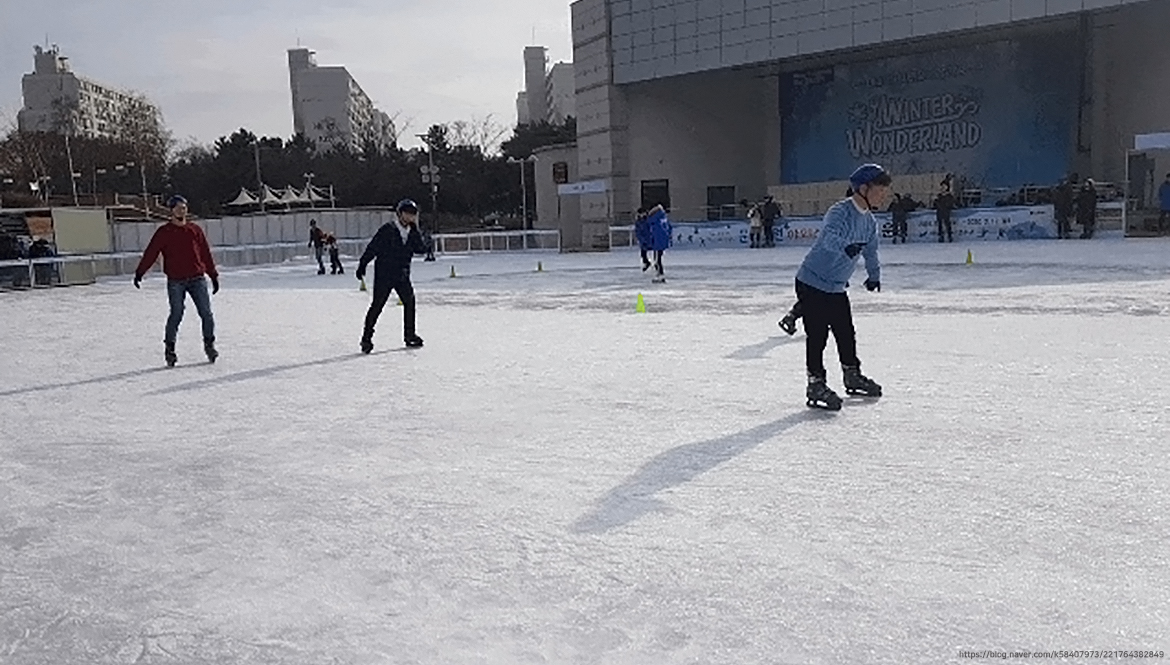 Yeonsu Culture Park Skating Rink
Yeonsu-gu also has skating rinks, one of which is in Yeonsu Culture Park. You can rent skates and enjoy skating with an admission fee of 2,000 won per hour. After skating, you can buy ramen, snacks, and drinks at the shop.

Address

120, Saemal-ro, Yeonsu-gu, Incheon

Phone

070-4457-7271~2 (DOMESTIC CALLS ONLY)

Hours of Operation

Mon-Fri 10:00 ~ 20:00
Sat-Sun 10:00 ~ 21:30
Holidays : Open all year round