Since Incheon is close to the sea, you can enjoy fresh seafood to your heart's content. We would introduce seafood tables from restaurants that give at least 60 side dishes. Where you can enjoy a generous Korean meal with a whopping 60 kinds of seafood side dishes such as assorted sashimi, spicy braised monkfish, and clam soup.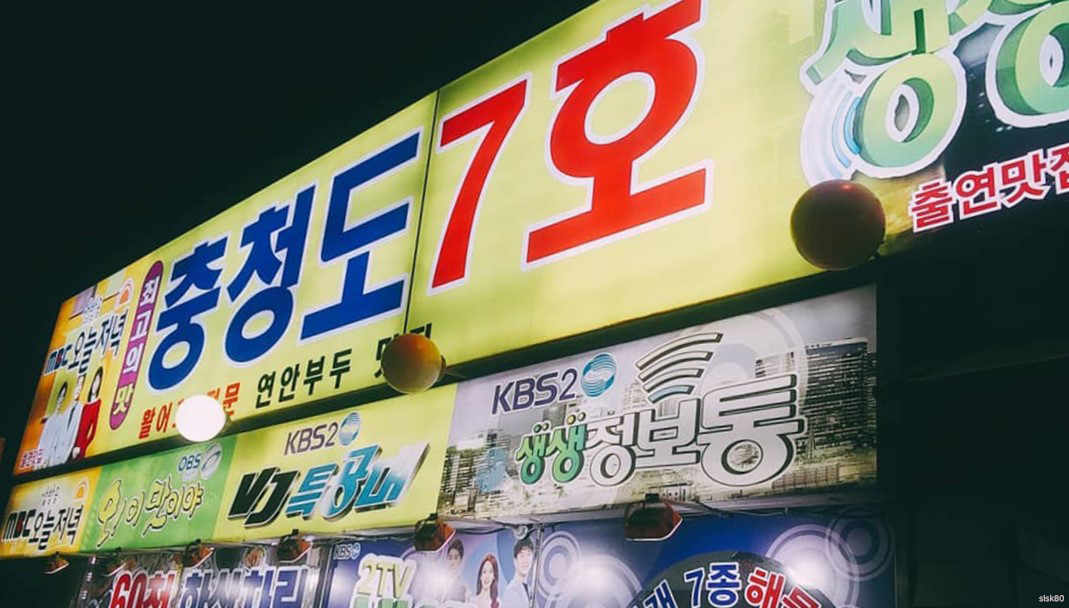 Chungcheongdo No. 7
Chungcheongdo No. 7 is a coastal pier restaurant that has appeared several times in mass media. Octopus rolled up on skewers for children to easily eat, and the seafood rice bowl "Mujigae rice bowl" is famous for its delicious taste. The advantage of this place is that you can enjoy a variety of fresh seafood.

* sashimi + lobster + 60-pack course 180,000 won
Address

27-1, Yeonanbudu-ro 75beon-gil, Jung-gu, Incheon

Phone

+82-32-885-8048

Hours of Operation

Daily 11:00 ~ 24:00
Holidays : Open all year round
Honam Hoe No. 6
Honam Hoe No. 6 is characterized by unlimited refills of cool sashimi. The taste is exquisite when eaten with ganjang gejang sauce in a sticky lotus leaf wrap. Even the lobster is full of flesh and groomed for the boss to eat. It is the perfect restaurant along the Incheon coastal pier where you can eat fresh sashimi and spicy maeuntang together.

* Menu and prices vary according to local circumstances.
Address

27-2, Yeonanbudu-ro 75beon-gil, Jung-gu, Incheon D

Phone

+82-32-887-4140

Hours of Operation

Daily 11:00 ~ 22:00
Holidays : Open all year round