Korea has four distinct seasons, so in autumn you can see the colorful foliage. If you visit Incheon in the fall, be sure to take in the scenery by going along the walking route and appreciating the high blue sky and falling leaves. Here are some romantic day trips you can enjoy in Incheon in autumn.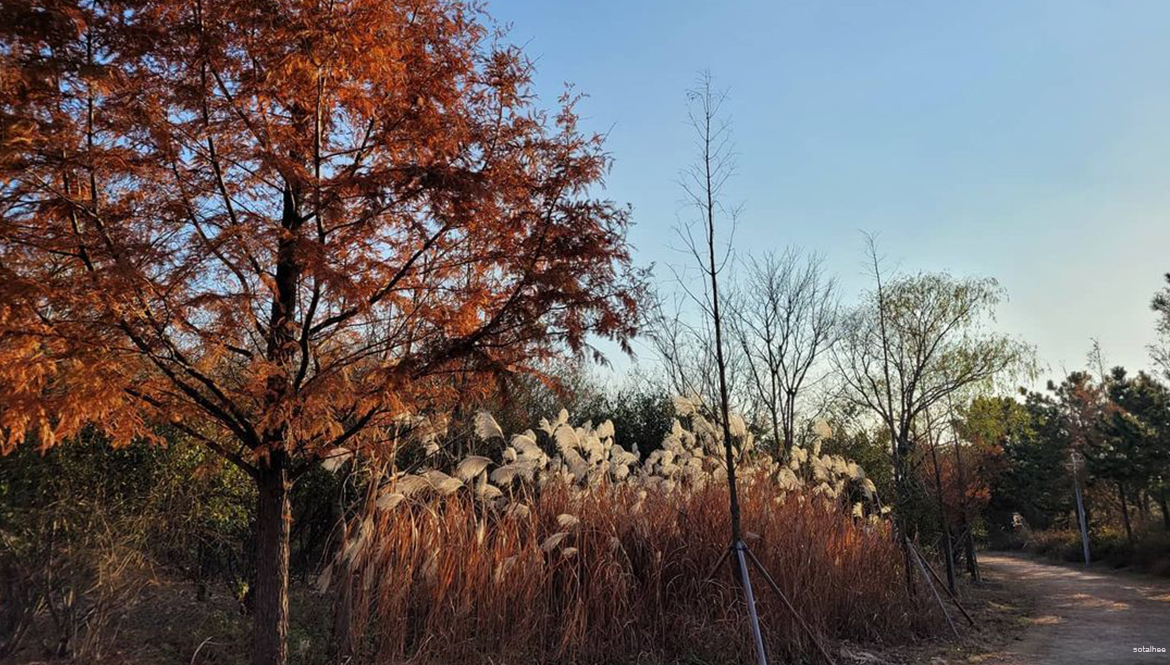 World Peace Forest
The Yeongjong World Peace Forest is recommended as a great trail for enjoying autumn. It is a green space in the city with a total area of 470,000 square meters, and the Health Centennial Road, the first course of Yeongjong Dulle-gil, is a walking course that passes through the World Peace Forest. Walking along the trail slowly, looking at the dense tree forest road and the silver grass fluttering in the wind, makes you feel at ease.*
* Healthy 100-year-long course: 1 hour and 20 minutes, total length of 5.6km, low level of difficulty
Address

31-35, Sindosibuk-ro, Jung-gu, Incheon

Website
Wangsan Marina
How about riding the west sea on a yacht in autumn?. Various types of yachts and boats are moored at Wangsan Marina on Yongyudo Island, and yacht/boat tours are available. Sailing parties, sunset cruising, and sea fishing, etc under the high blue autumn sky offer a special autumn trip. There are also courses for sailing around the islands by yacht, so please call to reserve.
Address

143, Wangsanmarina-gil, Jung-gu, Incheon

Phone

+82-32-202-9960~9961

Hours of Operation

Daily 9:00 ~ 18:00
Holidays : Open year round

Website
Wangsan Beach
Wangsan Beach in Yongyudo can be reached by car from Wangsan Marina in about 10 minutes. Wangsan Beach is a calm and quiet beach where you can set up tents and camp on the sandy beaches. The sunset seen in front of the tent at sunset at dusk is really beautiful. The red sunset on the west sea contrasts with the blue sky, creating an unforgettable autumn trip.
Address

11-2, Yongyuseo-ro 423beon-gil, Jung-gu, Incheon

Website