When the cold winter comes, the body longs to relax and soak in the warm hot spring water. If you come to Incheon in winter, you can also enjoy the hot spring baths while looking at the sea. The hot spring bath relieves the body and mind from stress, fatigue and improves the skin.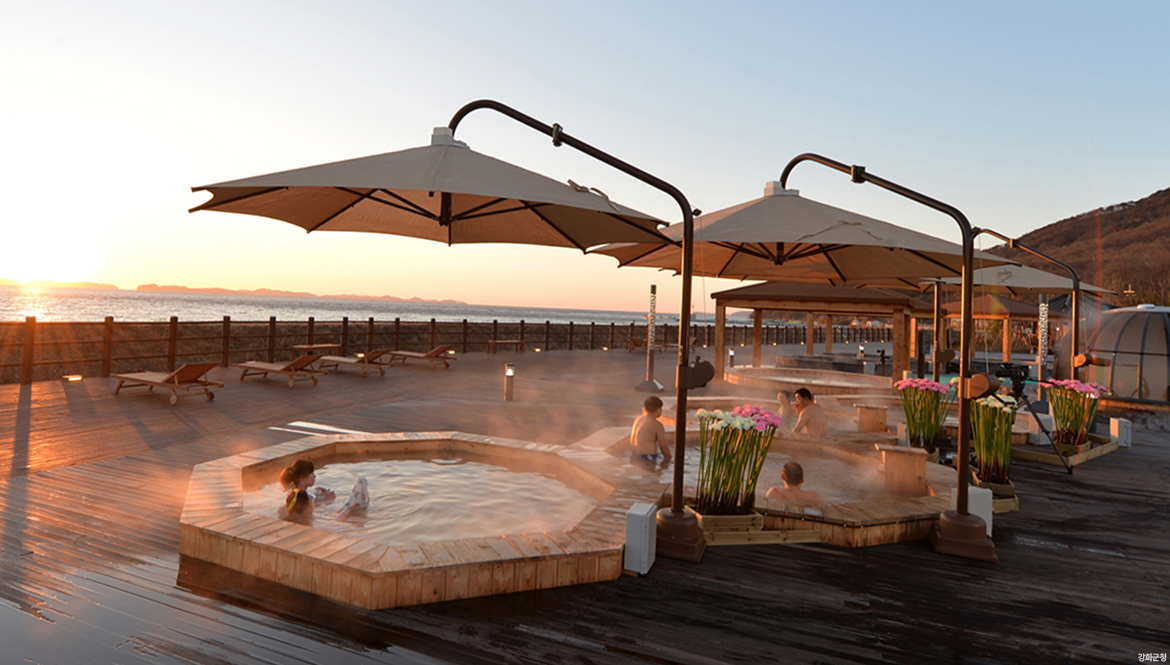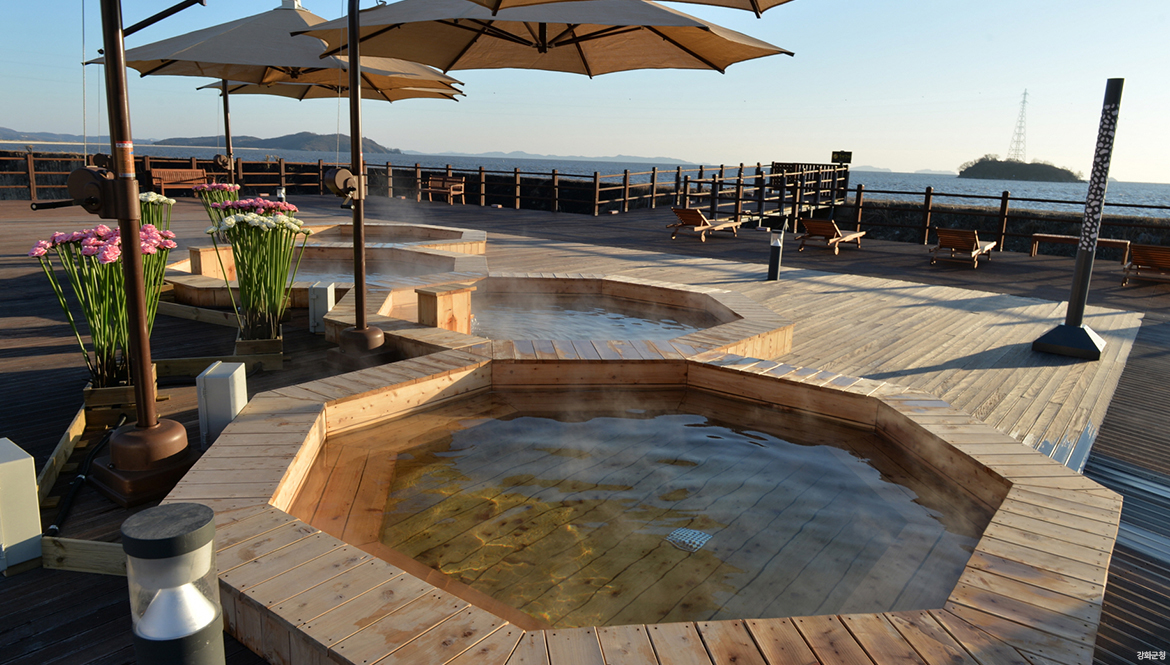 Seokmodo Mineral Hot Springs
Seokmodo mineral hot spring consists of 15 indoor and outdoor baths, Hwangtobang, a rooftop observatory, and a foot bath. The open-air bath is adjacent to the beach, providing a unique atmosphere. To use the hot spring, lightly take a shower with lukewarm water from head to toe, and then start bathing in the 38℃ hot spring. The right temperature is enough to sweat slightly on your forehead. You can wear a towel made of sochang cotton, a Ganghwa specialty product, around your neck or head. Also, if you are thirsty while at the hot spring, you can order coffee and sikhye at the store.
* No food allowed in the hot spring (drinks are allowed)
* For proper use of hot springs, the use of soap and shampoo is prohibited.
* In the open-air bath, you can only wear individual swimsuits, rash guards or hot spring clothes (2,000 won for hot spring clothes rental)
Address

645-27, Maeeum-ri, Samsan-myeon, Ganghwa-gun, Incheon

Phone

+82-32-930-7053

Hours of Operation

Daily 7:00 ~ 21:00
the first and third Tuesday of every month

Website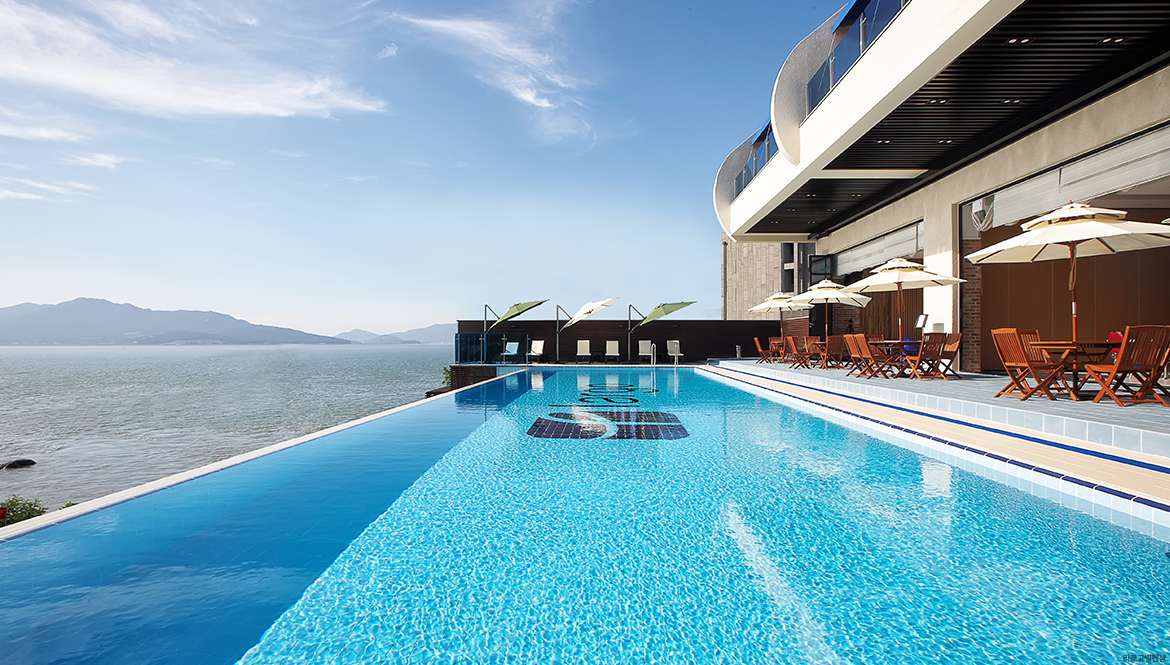 Largoville
Largoville, located in Ganghwado Island, runs a Superior Spa Room with a spacious two-person spa tub. You can enjoy the spa in the luxurious marble-finished bathtub and enjoy the view of the West Sea from the wide window. If you want to enjoy the sunset of the West Sea and night view of the sea and enjoy a private spa with your loved ones, Largoville is recommended. In addition to the spa facilities, there are restaurants, BBQ Garden, lawn plaza, and an Ocean Pool outside, so you can enjoy a private trip.
Address

27, Haeannam-ro 2845beon-gil, Hwado-myeon, Ganghwa-gun, Incheon

Phone

+82-32-555-8868

Hours of Operation

Check in 15:00 / Check out 11:00
Holidays : Open year round

Website