Gwangseongbo Fortress, Ganghwa
In 1871, the Asiatic Squadron of the United States Navy pushed up the Ganghwa Straits to force the isolationist Joseon to trade with the United States. The defenders fought back against the invaders by firing their cannons, but the difference in the military was proved to be too great. On April 23, Chojijin Fort fell to the invasion, and Deokjinjin Fort fell the following day. The American forces then attacked the Gwangseongbo Fortress, and the defenders there, led by Eo Jae-yeon, fought back with valor. The result, however, was horrific. Everyone in the fortress perished, save those who were rendered immobile by severe wounds.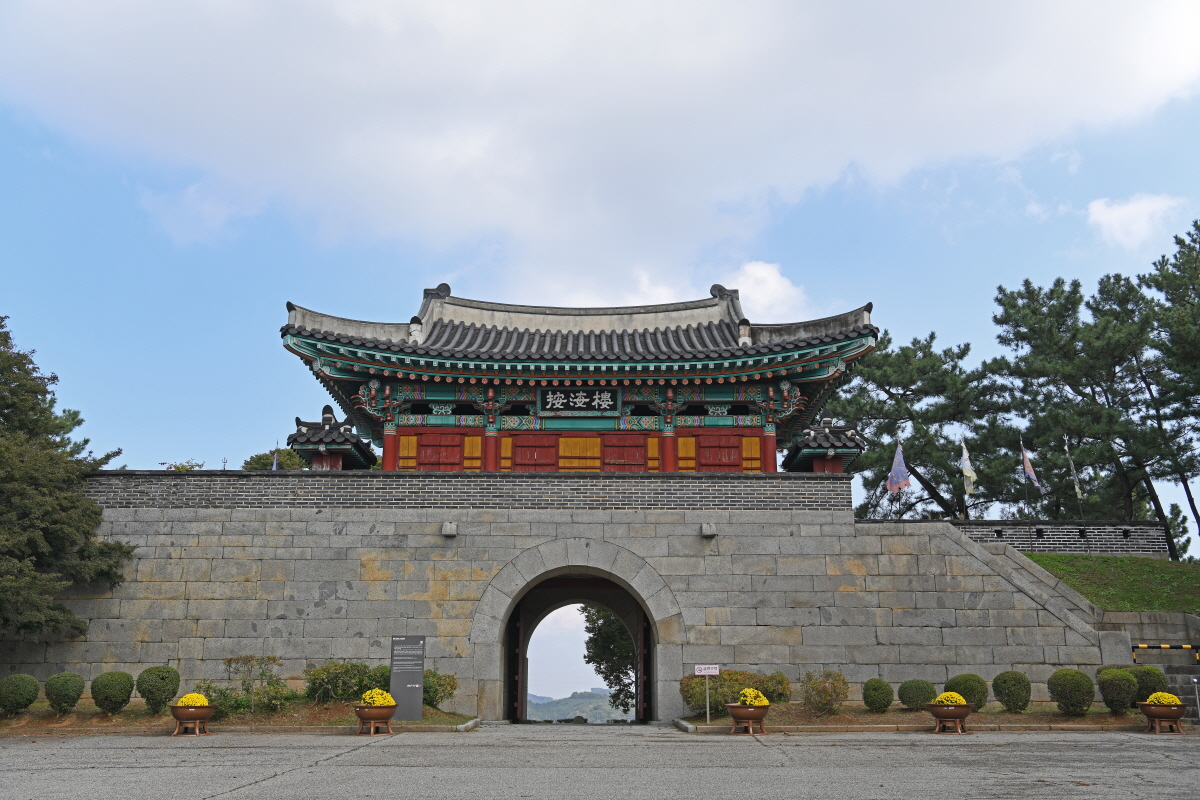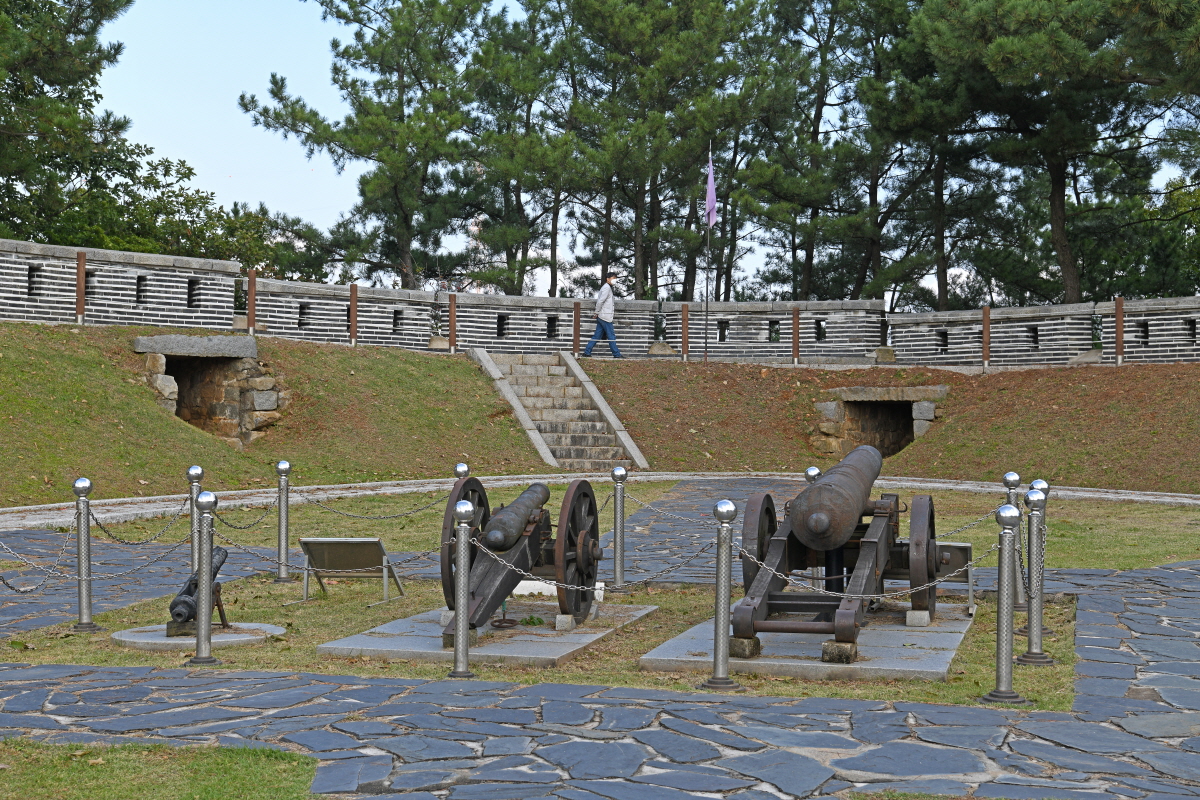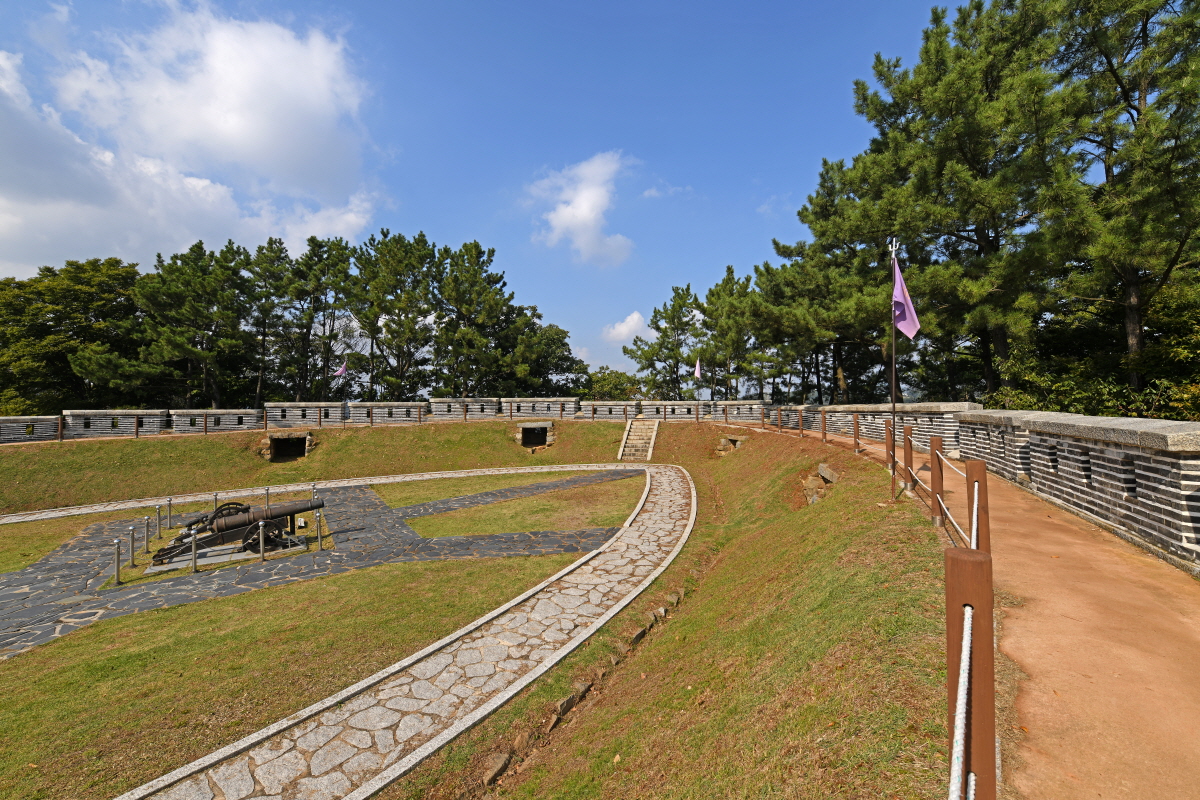 Gwangseongbo Fortress was an important part of the defensive fortifications at Ganghwa Straits, along with Deokjinjin Fort, Chojijin Fort, Yonghaejin Fort, and Munsusanseong Fortress. It is a treasure trove of Joseon-era fortifications and military structures. Today, Gwangseongbo Fortress is a historic park well-regarded for its view, with fortifications such as Gwangseong, Sondolmok, and Yongdu situated in the area nearby. Yongdu Fortification, in particular, lies at the end of the path through a lush pine grove, which connects the Anhaeru Pavilion at the entrance with the famous view. The nearby Sondolmok Strait flows in a series of dizzying whirlpools.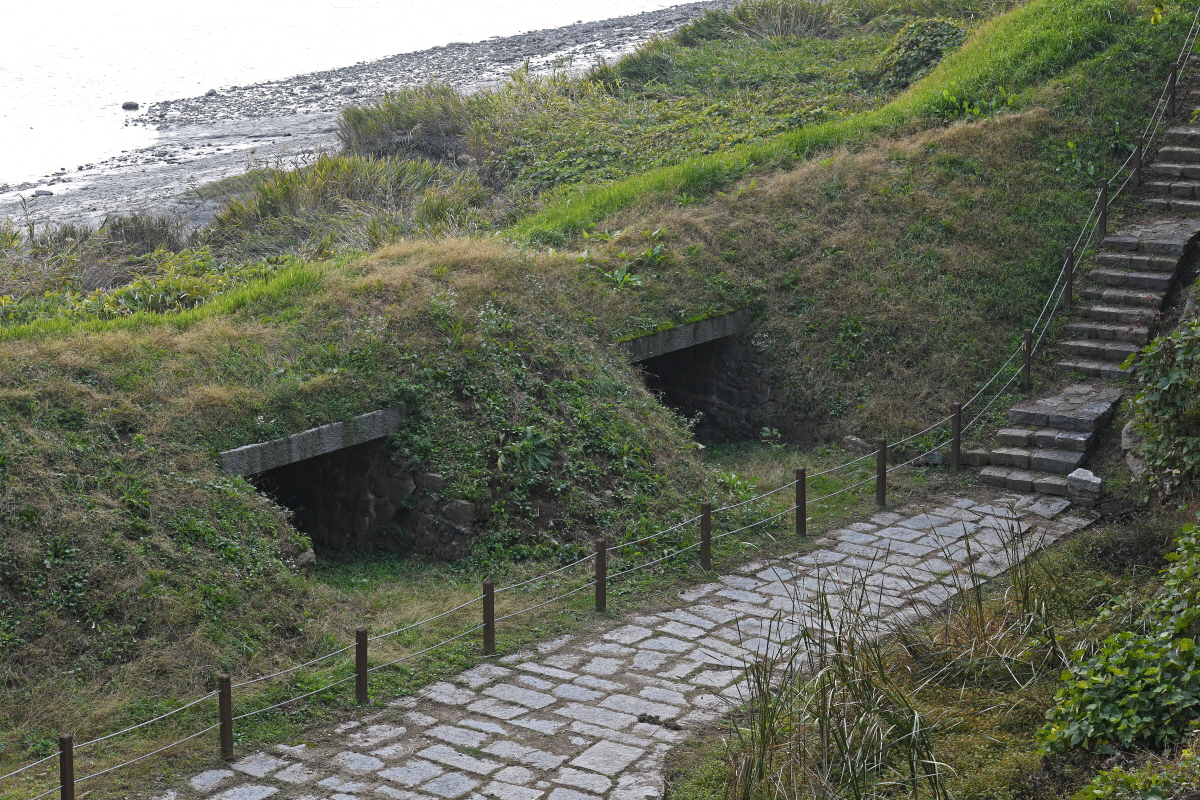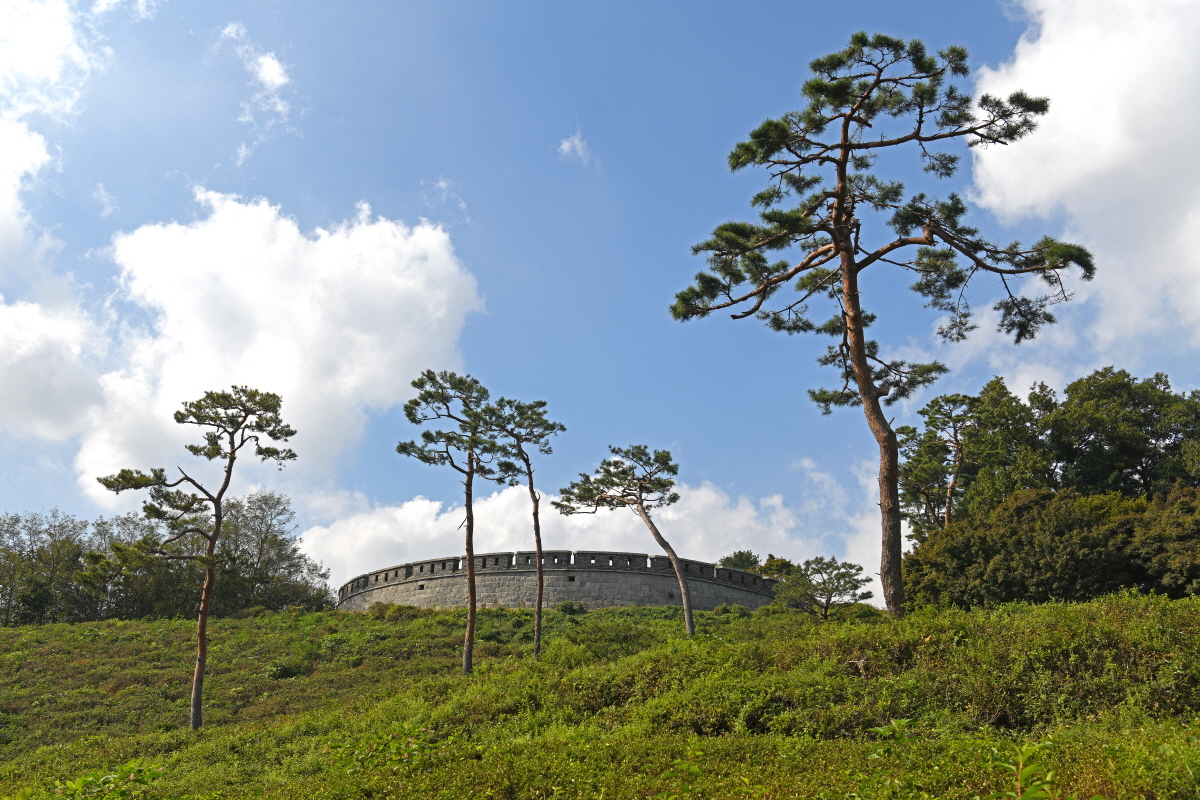 Address 833, Deokseong-ri, Bureun-myeon, Ganghwa-gun, Incheon
Telephone +82-32-930-7070
Opening Hours 09:00–18:00, open year-round
Fees Adult KRW 1,100, youth and children KRW 700
Website www.ganghwa.go.kr/