Sinpo International Market, the first daily market built in Incheon
Sinpo International Market is Incheon's first modern daily market and a representative market of Incheon with a history of over 100 years. The market was formed after the opening of Incheon, and all kinds of foreign cultures came into the market through the Incheon Port. There was a saying that goes, "What is not in Sinpo-dong cannot be found anywhere." Even today, not only Koreans but also foreigners continue to visit. There are old stores that are more than 50 years old, such as a shoe store run by Chinese and a mill that makes rice cakes from generation to generation, and recently, stores from young owners have opened up one by one, captivating the tastes of young people.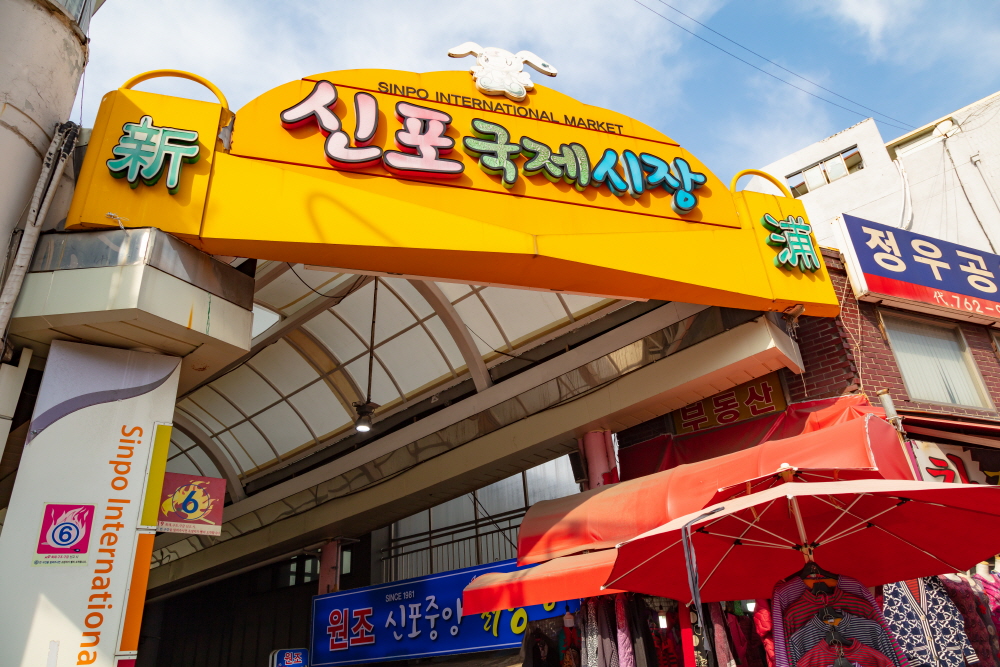 The market's specialty is Sinpo deep-fried and braised chicken. The scene where people line up to buy the deep-fried and braised chicken is still the same as before. Deep-fried and braised chicken, mixed with special sauce in a large pot, has a soft meat quality and a sweet and spicy sauce, giving it a different taste from other stores. The original restaurant of Sinpo Mandoo, which has a nationwide chain of dumplings and spicy, chewy noodles, Shinpo Sundae, which opened in 1978, and the original restaurant of Cheongsil Hongsil, which sells buckwheat noodles and udon, are also quite famous. In addition, there are delicious snacks, such as Gonggal bread, tteokbokki, and fishcake bars, that can only be eaten while waiting in line.