Activity packed trip to experience the islands and Incheon sea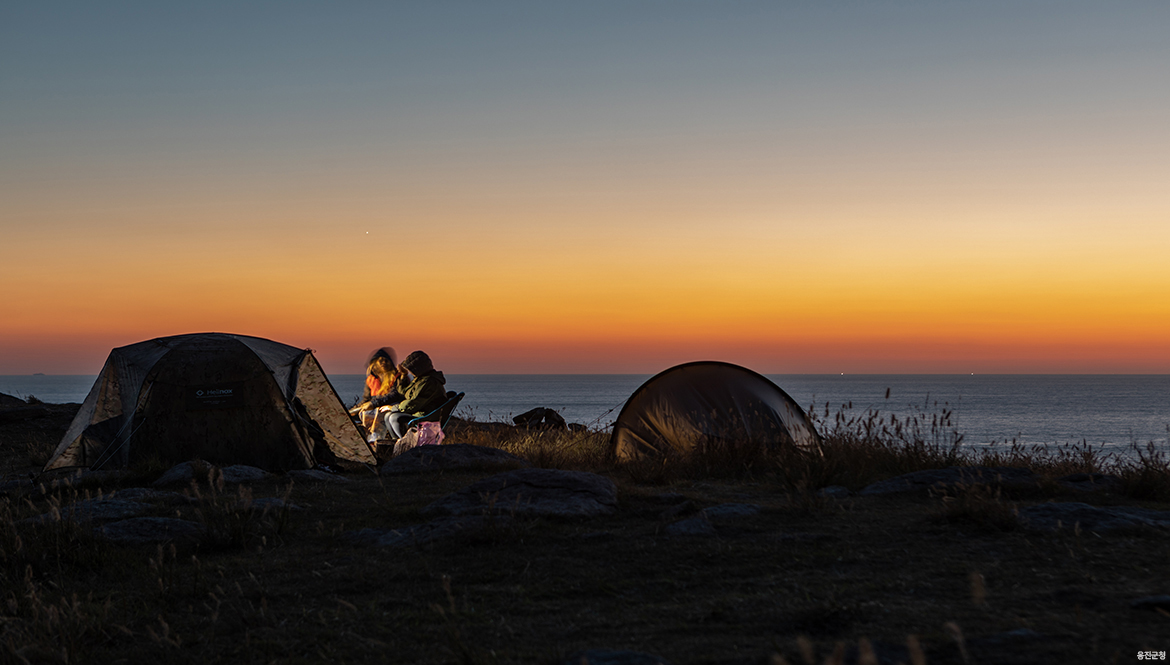 Backpacking/Camping

Deokjeokdo, Ijakdo, Seungbongdo, Jawoldo, Kulupdo Islands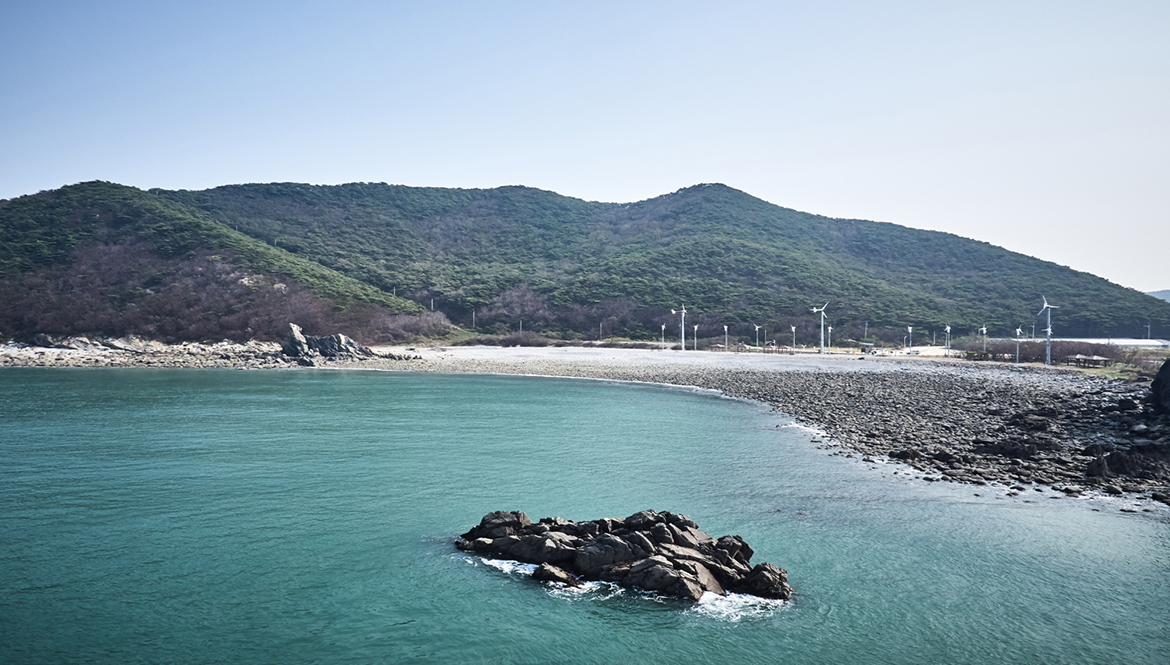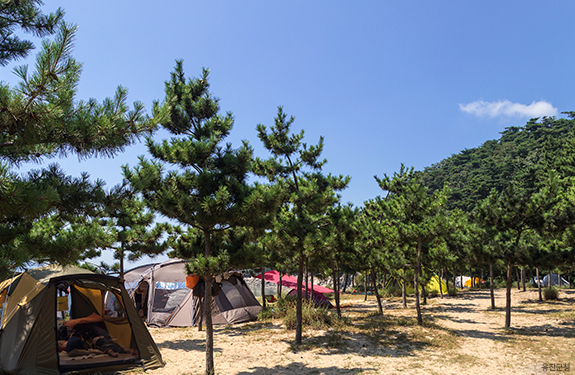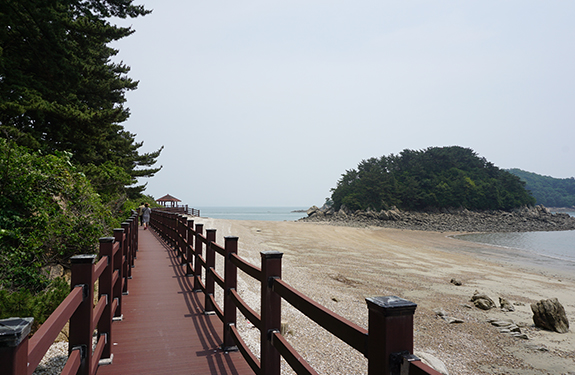 Deokjeokdo Island
Deokjeokdo Island, as much as Kulpodo Island, is popular with tourists who enjoy camping and backpacking. Since it is a fairly large island, two to three times the area of Yeouido, there are beautiful beaches everywhere, and equipped with Seopori Auto Camping Site and other Deokjeokdo Camping Sites. Campers, backpackers and many people who enjoy fishing have been attracted to this island with its wide white sandy beach and over 200 years old Haesong forest spread out, Seopo-ri Beach is as beautiful as a picture, Neungdong Jagal Madang with a unique sunset, and Batjireum Beach with beautiful and clean sandy beaches and sea. In addition, when you climb to the top of Bijobong Peak, which is 292m above sea level and popular as an island trekking course for its wonderful scenery, you can see smaller islands included in Deokjeokdo Island and even Kulupdo Island in the distance.
Ijakdo Island
Ijakdo is made up of two islands, Daeijakdo and Soijakdo. In the past, the island was called Ijeokdo Island because it served as a hideout for pirates. But the 'Ijeok' was changed to 'Ijak'. You can enjoy camping and backpacking quietly while facing the cool sea in a pine forest along the coast at the camping sites on Daeijakdo Gyenam Beach, Gaengpulan Beach, and Jageunpulan Beach. In addition, the deck of Soijakdo Beolan Beach is good for quietly enjoying outdoor camping. The beauty of Daeijakdo Island comes from the view of the blue ocean from the peak of Buasan Mountain and the shoal that only appears during low tide. The shoal almost reaches Soijakdo Island and creates a large field of sand. The shoal is also called pulchi and only appears during low tide for six hours a day.
Seungbongdo Island
Seungbongdo Island is a small island, so you can see the entire island by walking along the coastal road and walking trail for about 3 hours. Because of this, it is good as a day-trekking course, but it is also good for camping and backpacking around the island. On the beaches around the island, strange rock formations such as Buchaebawi Rock, Namdaemunbawi Rock, and Chotdaebawi Rock create beautiful scenery, and you can experience the tidal flats at low tide. Among them, Iille Beach, which is also a symbol of Seungbongdo Island on the southern coast of the island, has a gentler slope and low depth of white sand, and is a great place for camping or backpacking as the lush forest spreads behind the beach.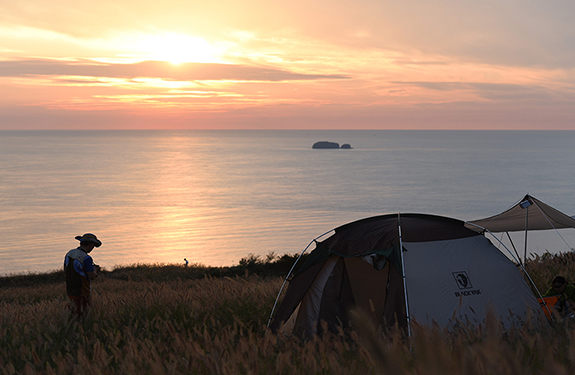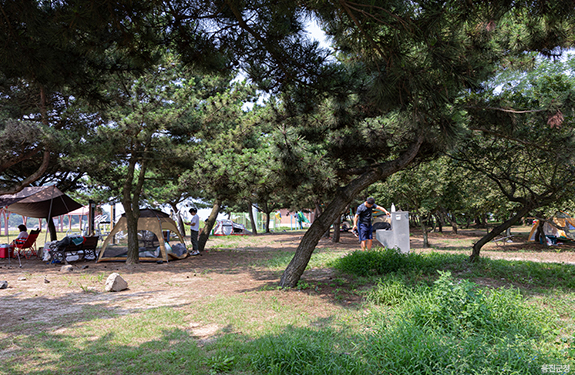 Jawoldo Island
Jawoldo Island is located halfway between Yeongheungdo and Deokjeokdo Island. It is convenient for trekking travelers who travel without vehicles because they can slowly walk around the entire island and use the public buses from the dock. Jawoldo Island has the Guksabong peak of 166m above sea level, so you can enjoy the mountains and the sea at once. Especially, in spring, the 30 year old cherry trees bloom and create a beautiful scene. The eyebrow-shaped Janggol Beach has a gentle slope and its sandy area covered with coastal forest of pine trees, makes it great for camping and backpacking. In addition, in low tide, you can also see the widespread tidal flat.
Kulupdo Island
Kulupdo Island is a small island located 13km southwest of Deokjeokdo Island, where you can change boats. The name of the island was derived from the fact that the shape of the island looks like a person working on his stomach. The island is made of granite strata, showing a unique coastal topography created by the strong currents, waves, and winds of the West Sea. Some of the islands have been designated as natural monuments, and recently named the Galapagos of Korea. Gaemeori Hill is a place called a sacred place for backpacking, and the sunset and night sky seen from the open hill give a mysterious feeling as if coexisting with nature. Black goats and deer are raised on the island, and if/when deer appear people are advised to carefully but surely make special memories.
Glamping

Yeongheungdo, Seonjaedo, Yeongjongdo Island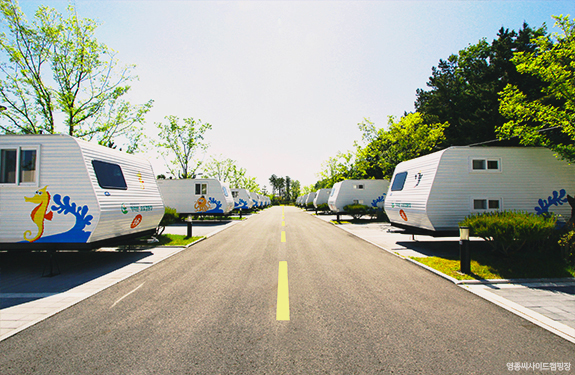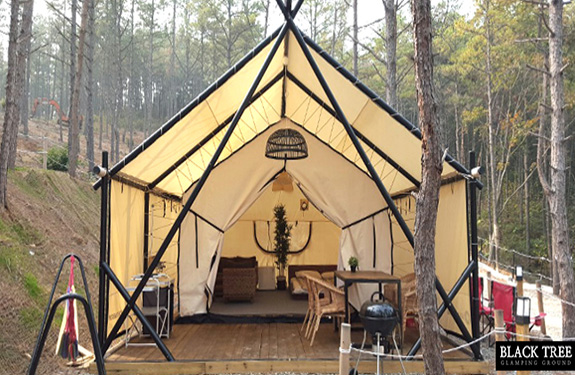 Yeongheungdo Island
Yeongheungdo Island is an island that can be easily accessed from the metropolitan area without taking a boat, and there are various glamping facilities that travelers can conveniently use. Not only can you enjoy comfortable glamping trips on the island, but you can also experience vivid ecology in the wide tidal flats. In addition, beaches such as Sipripo, Jangyeong-ri, and Yongdam-ri are popular as vacation spots with their beautiful pine forests and fine sandy beaches. Thanks to the variety of things to enjoy, Yeongheung Island has become a favorite destination, especially for family travelers.
Seonjaedo Island
In Seonjaedo, you can't miss Mokseom Island, which usually floats alone on the water and reveals itself when the tide is low. Because of its mysterious appearance, Seonjaedo Mokseom was selected as one of the 33 most beautiful islands in Korea by CNN. In the large tidal flat that also appears in low tide, you can also experience ecological experiences (fee required), such as digging clams or dongjuk yourself. In addition, various glamping facilities are provided, so you can enjoy camping comfortably. Recently, aesthetic cafes have been opened one after another, and are becoming popular among young people as well.
Yeongjongdo Island
Yeongjongdo is the location of Incheon International Airport, the largest airport hub in Northeast Asia. The airport railroad, Yeongjong Expressway, and Incheon Bridge make accessibility more convenient, and thus making it a famous tourist destination. Eurwangri Beach, Wangsan Beach, and Masian Beach have become popular outing places for residents of the metropolitan area, and there are many auto camping and caravan facilities in addition to various glamping sites, so you can travel according to your desired style. Above all, it is famous as a drive course where you can get out of the crowded city center, drive on the open road and enjoy the wonderful sunset. You can enjoy a relaxing break in an aesthetic cafe with a nice interior, which is essential for driving. Recently, "hocance (hotel vacation)" at luxury hotels such as Paradise City and Nest Hotel has become a trend among young people and family travelers.
Ecotourism

Baengnyeongdo, Daecheongdo (National Geoparks) Island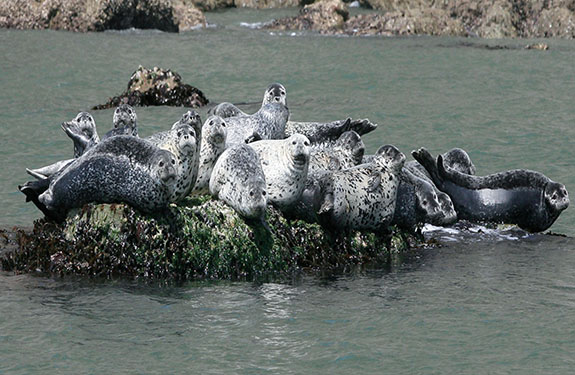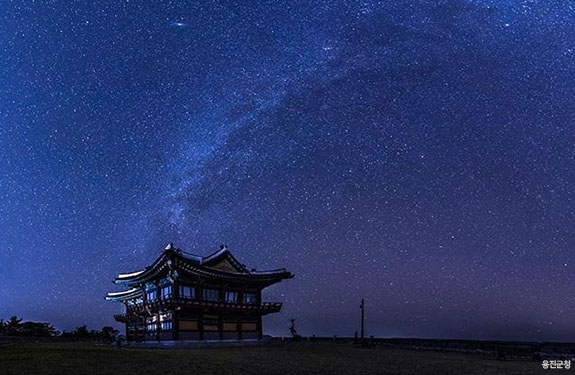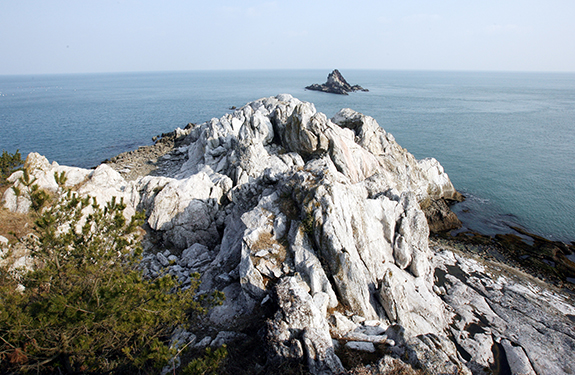 Baengnyeongdo Island
If you travel north for 4 hours, Baengnyeongdo Island can be seen from the Incheon coastal pier. Baeknyeongdo, the northernmost island on the west coast of Korea, is an important strategic point of the division of the South and North Korea among the five islands of the west sea. The clean environment of the west sea is well preserved. Sagot Beach with a natural airfield and tidal flats, and Dumujin rocks and beautiful coastal cliffs are all very beautiful. Various waterbirds live in reservoirs and wetlands, and the large-scale bird migration can be observed in spring and autumn. There is also a group natural habitat of spotted seals, so if you take a boat around Baengnyeongdo Island, you can observe the seals playing closely. So if you are planning a special trekking or backpacking trip with nature, Baengnyeongdo Island, where clean nature and ecology are well preserved, will be a special island destination
Daecheongdo Island
Daecheongdo Island's natural beauty has been well preserved over the years so it has been certified as a national geopark along with Baengnyeongdo and Socheongdo. Due to the geological environment where sedimentary rocks such as sandstone and quartzite were distributed 1 billion years ago, the cliffs and rocks mingled with the blue sea boast a magnificent landscape. Wide sandy roads appear and gentle waves rush over them especially at Miadong Beach and Nongyeo Beach. The clear projection of blue sky and white clouds gives the impression of coming to the Uyuni Salt Desert in Colombia. In addition, the section leading to Madangbawi Rock, which means a rock that blocks strong winds from the west sea and the observatory, is famous as a trekking course because of its mysterious views.